KIDS Campus Summer School 2018
Hello, how are you? 暑かった夏も終わり、朝夕涼しくなってきましたね

急な雷雨など、安定しない天気が続いている今日この頃、皆様はいかがお過ごしですか?さて、キッズキャンパスでは7月25,26,27と三日間で「サマースクール

」を行いました

。今回のテーマは「時空を超えろ、タイムトラベラーズ

」と称して過去、現在もなお日本とゆかりのある国を行き来し、言語や文化などいろんなことを学びました

最終日には保護者の方を前に、少しだけ発表もしましたよ

早速ですが、様子をご覧ください

Day 1の様子:
☆Welcome to KIDS Campus Summer School 2018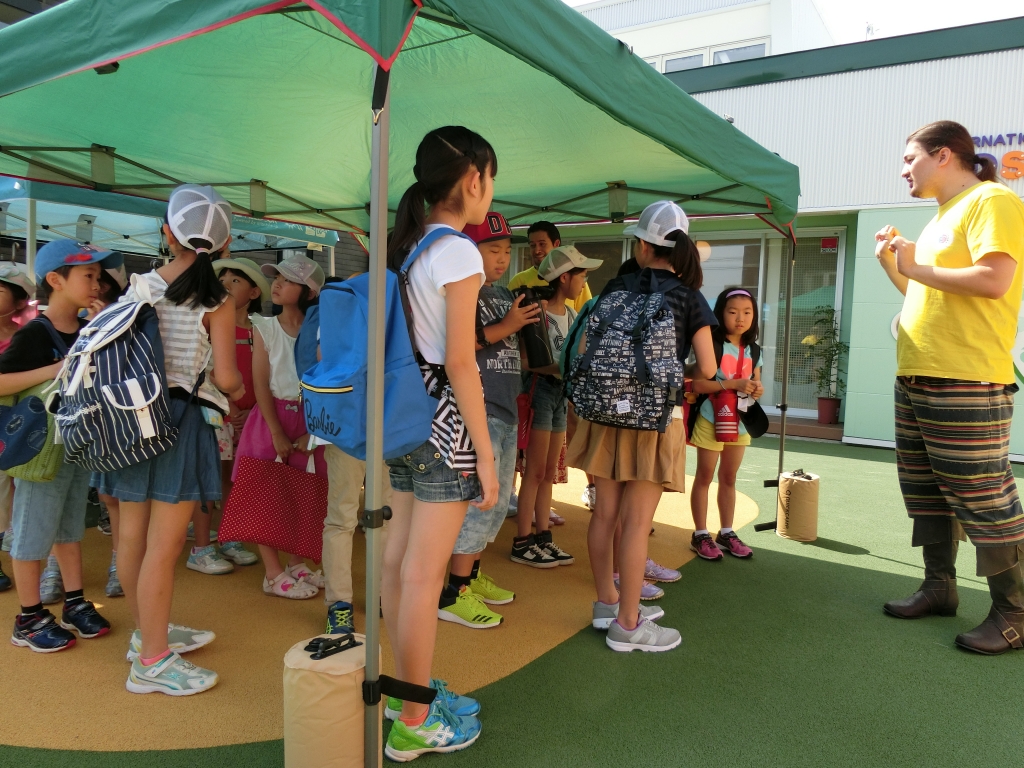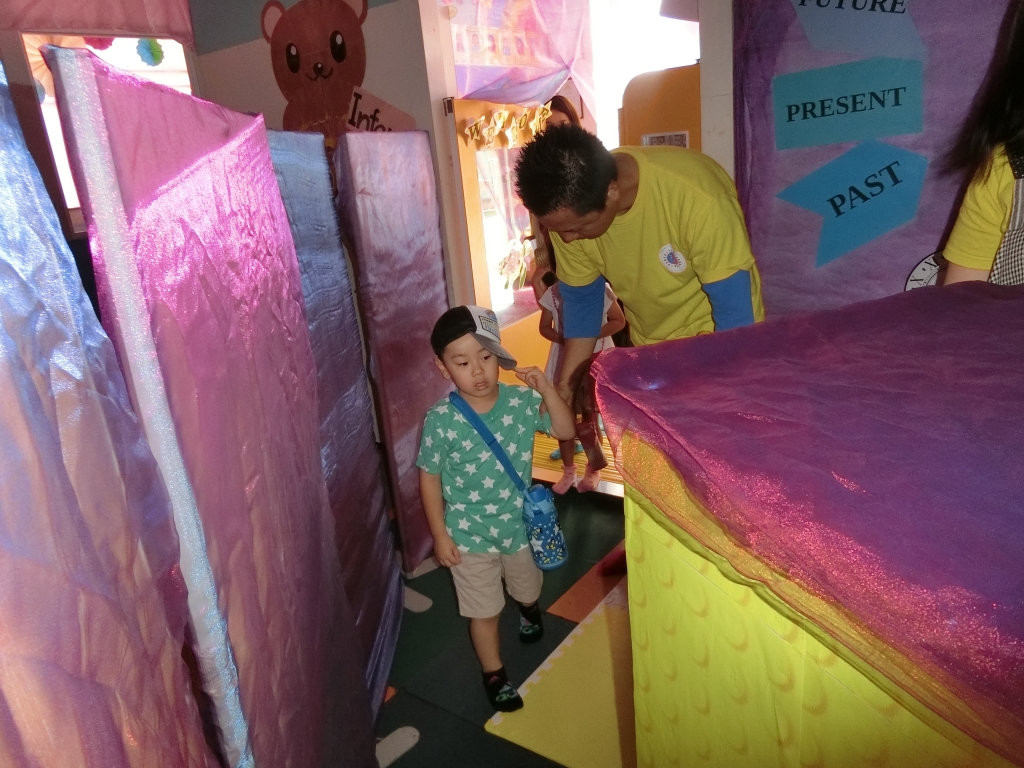 ☆Get in the time machine, please!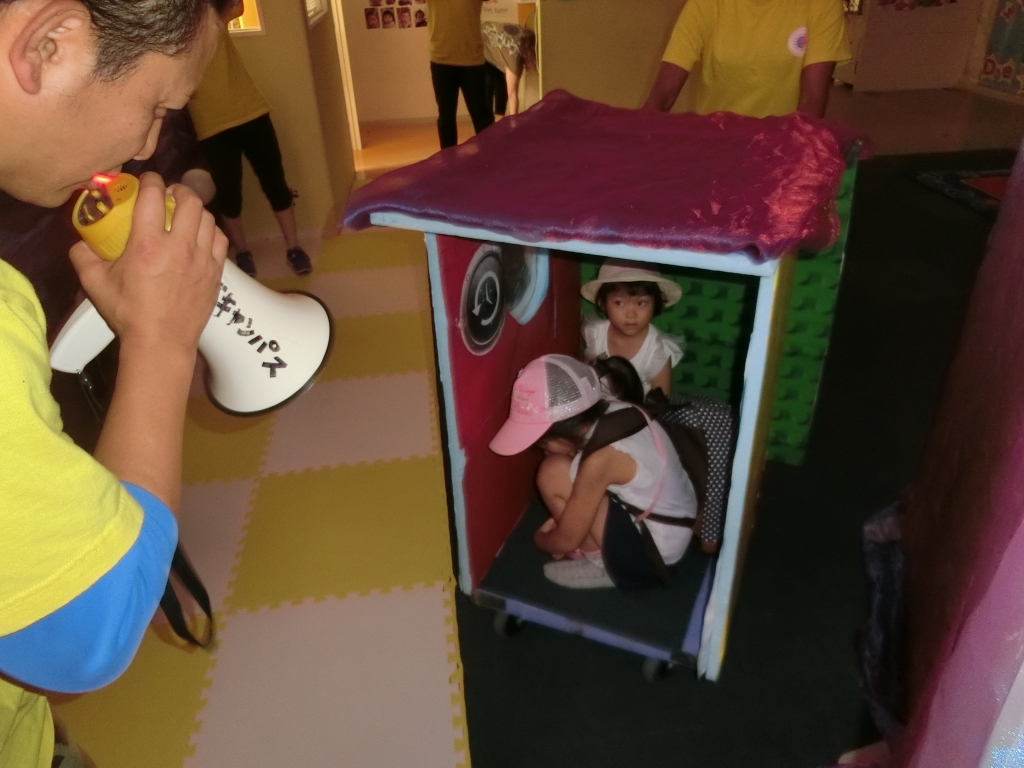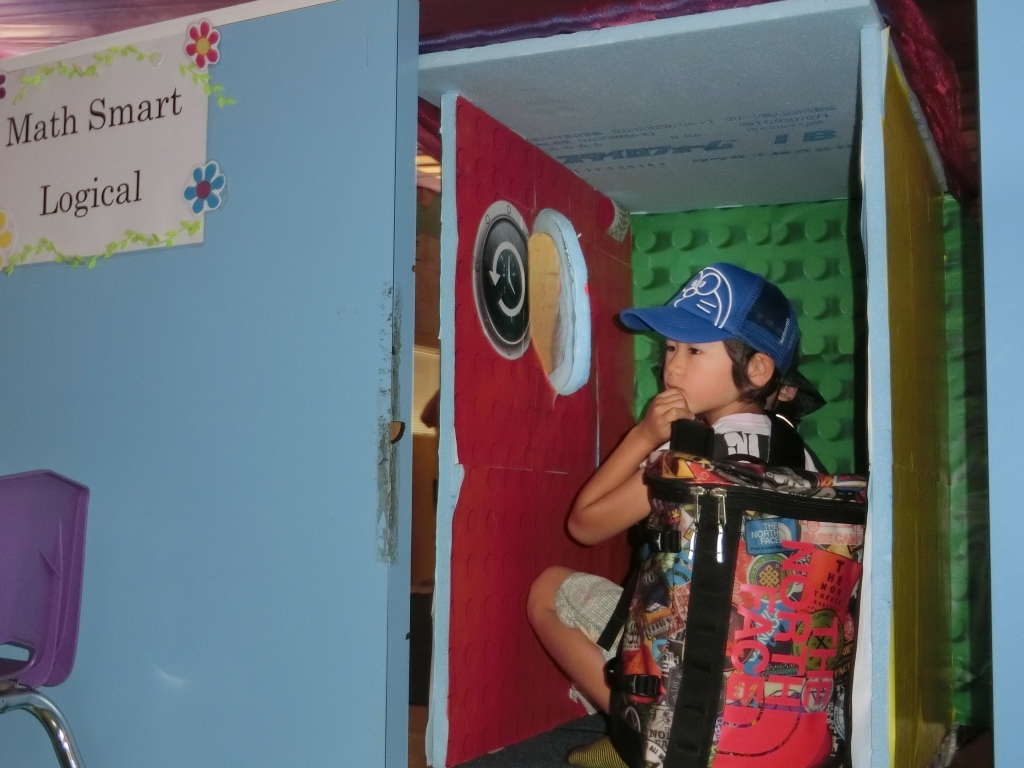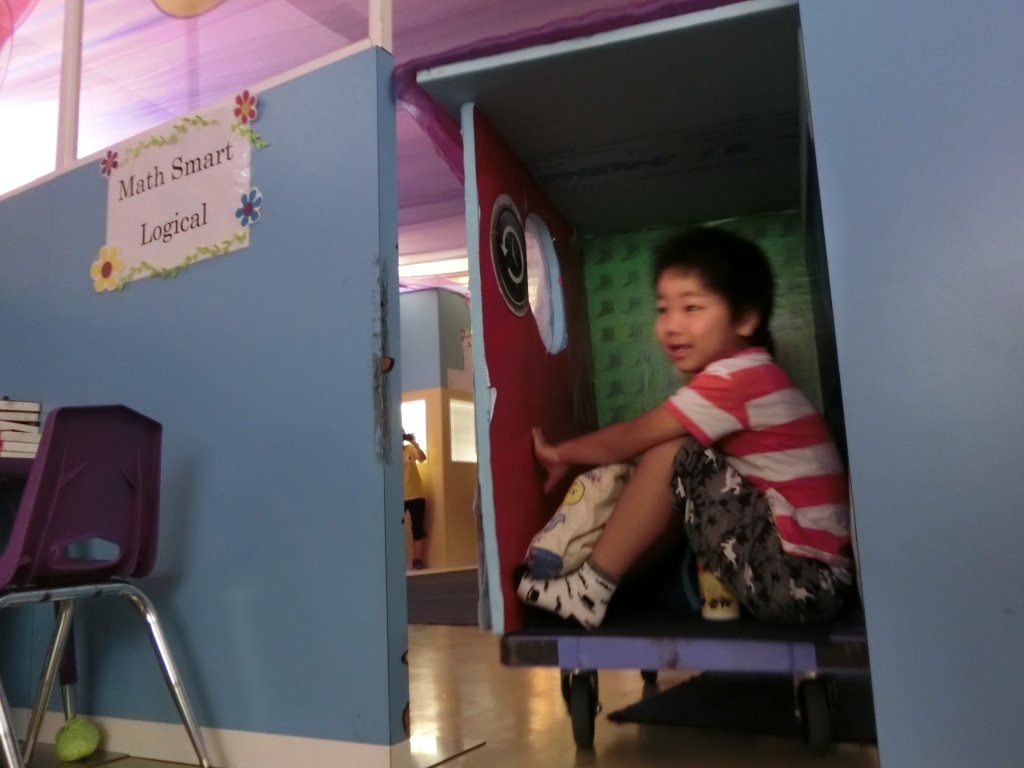 ☆We are Team Netherland and U.K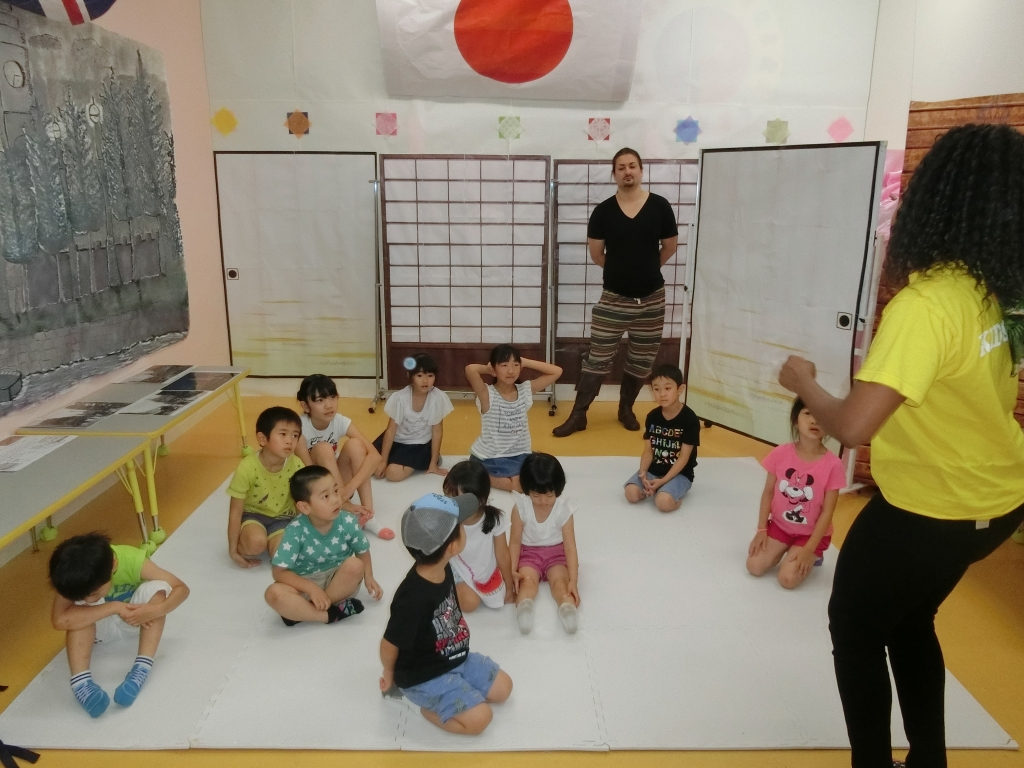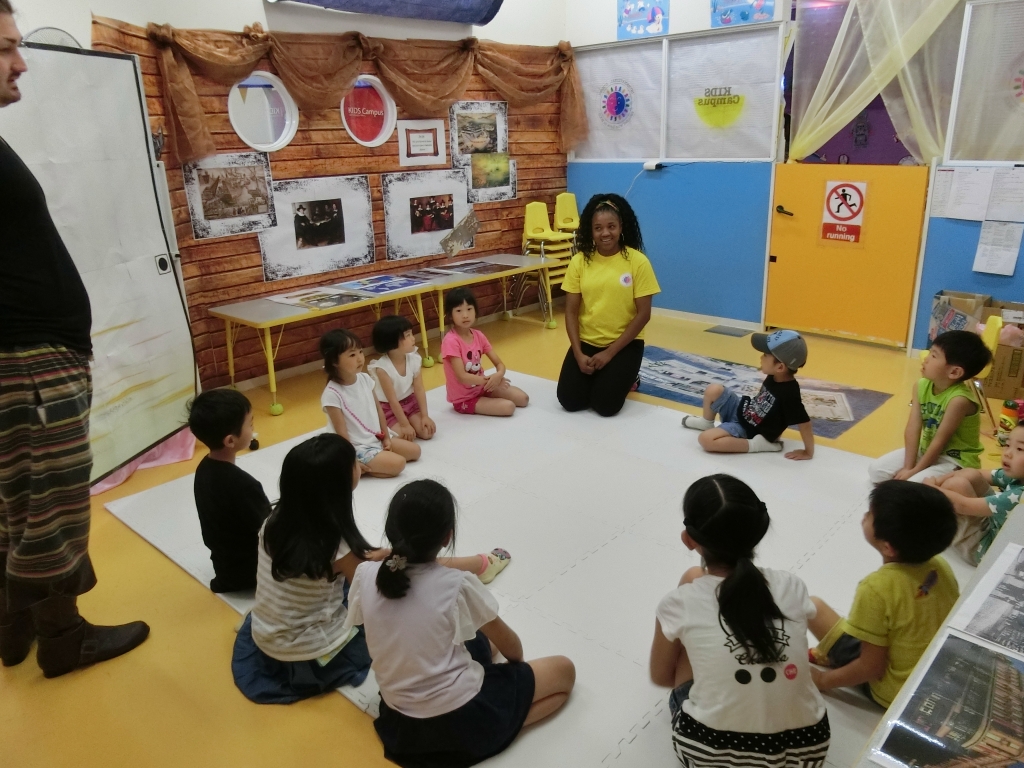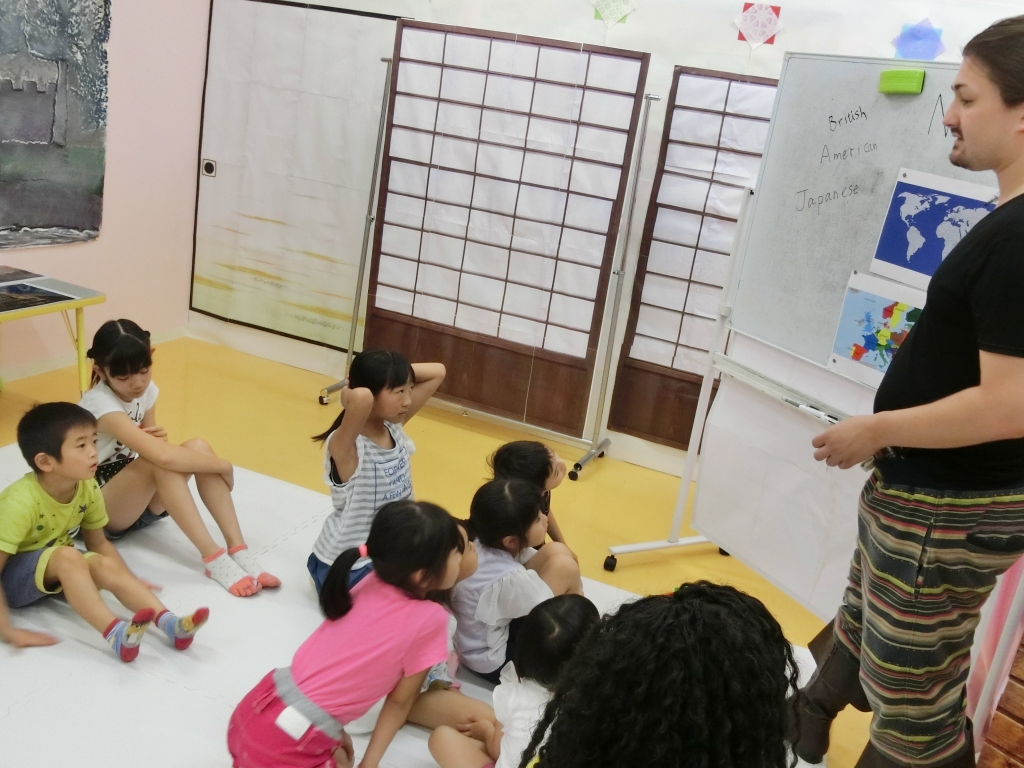 ☆We played jump rope with everyone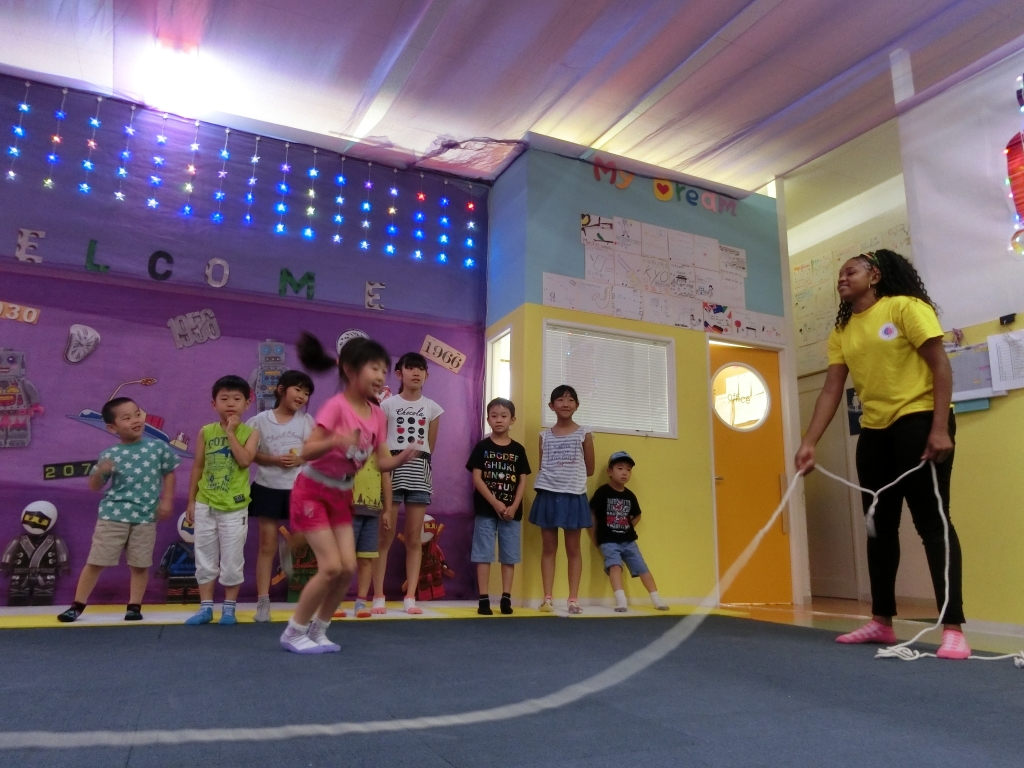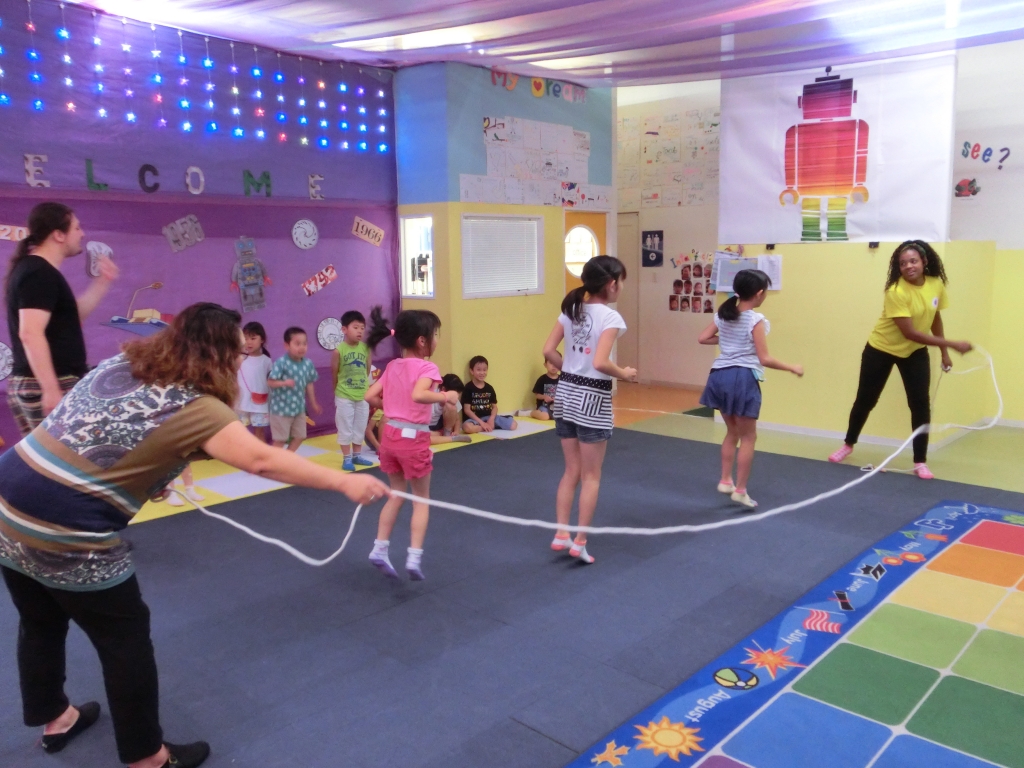 ☆We had fun making things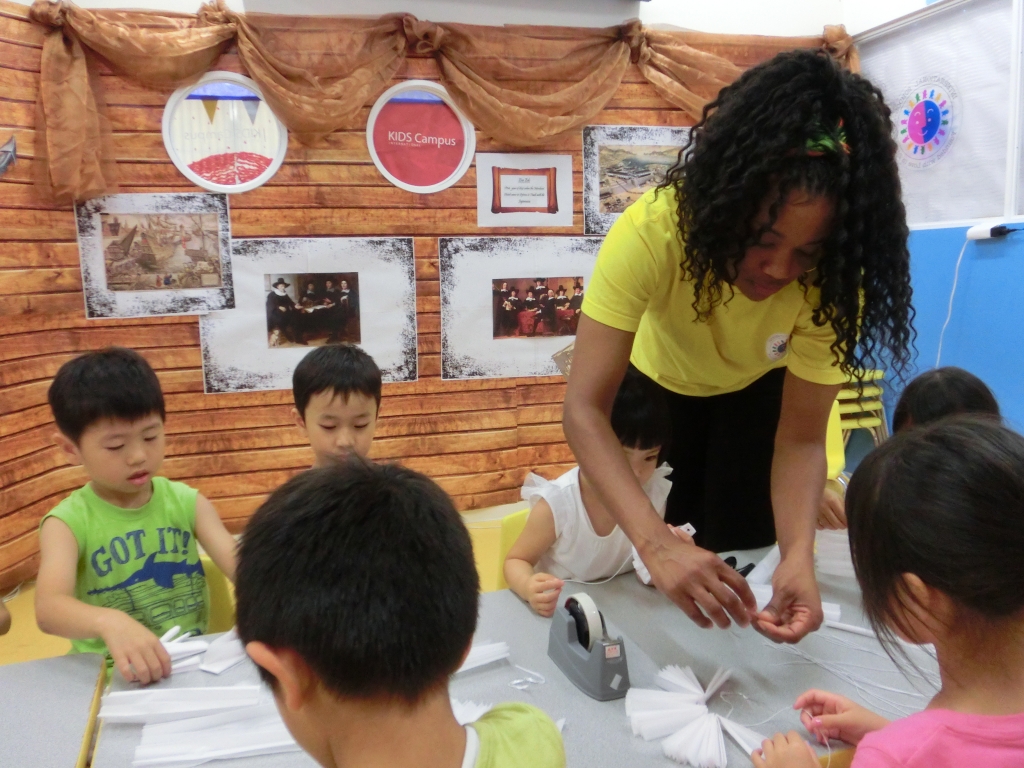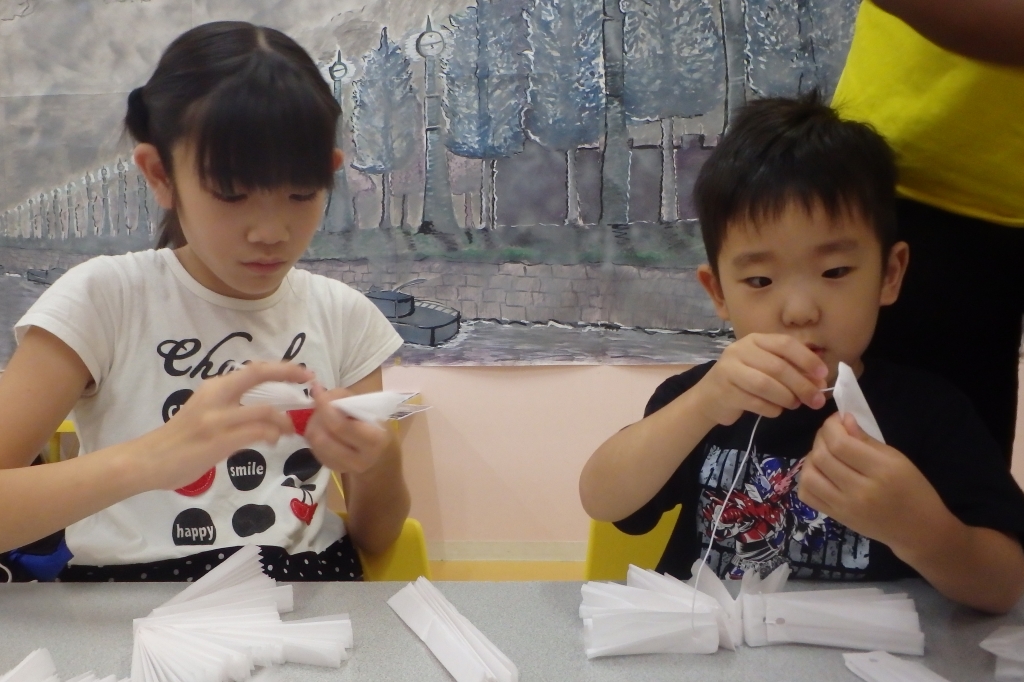 ☆We did some worksheets too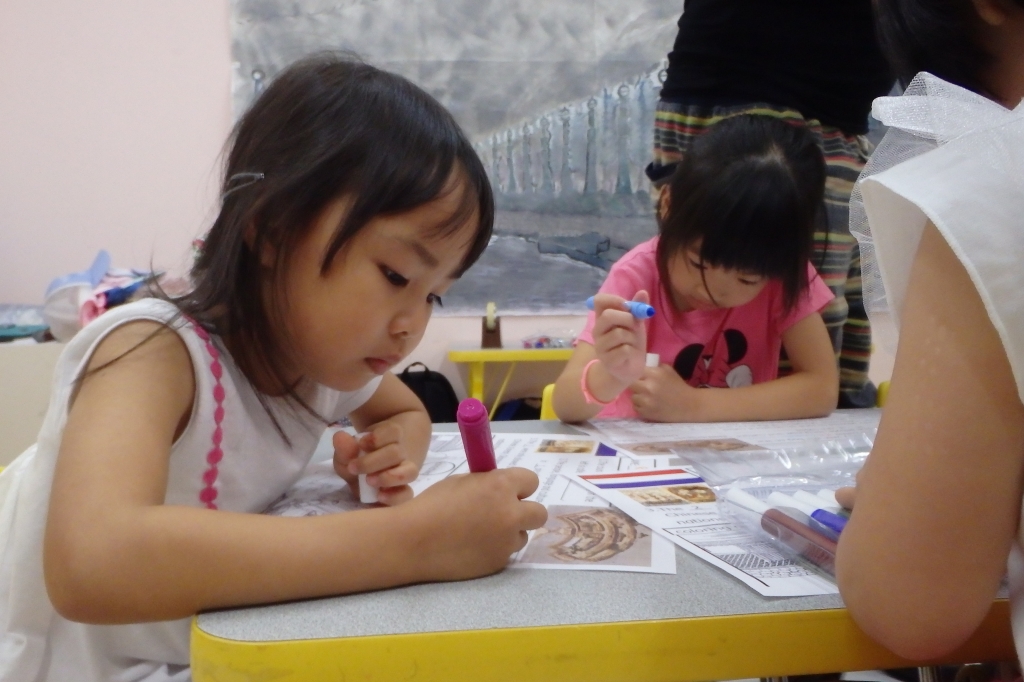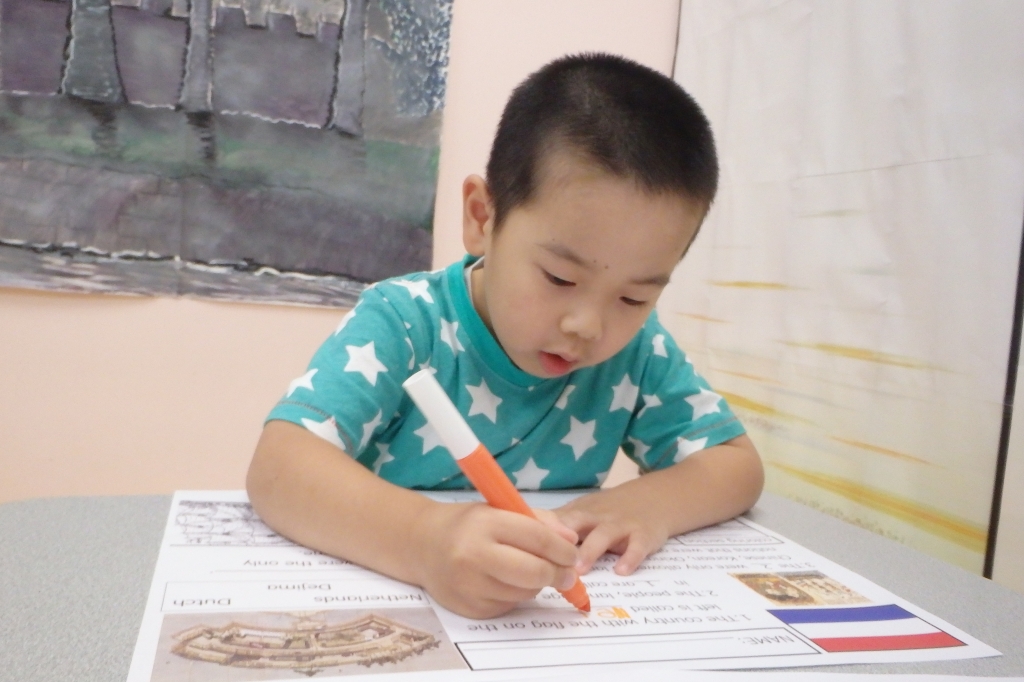 ☆Nice to meet you, we are Team U.S.A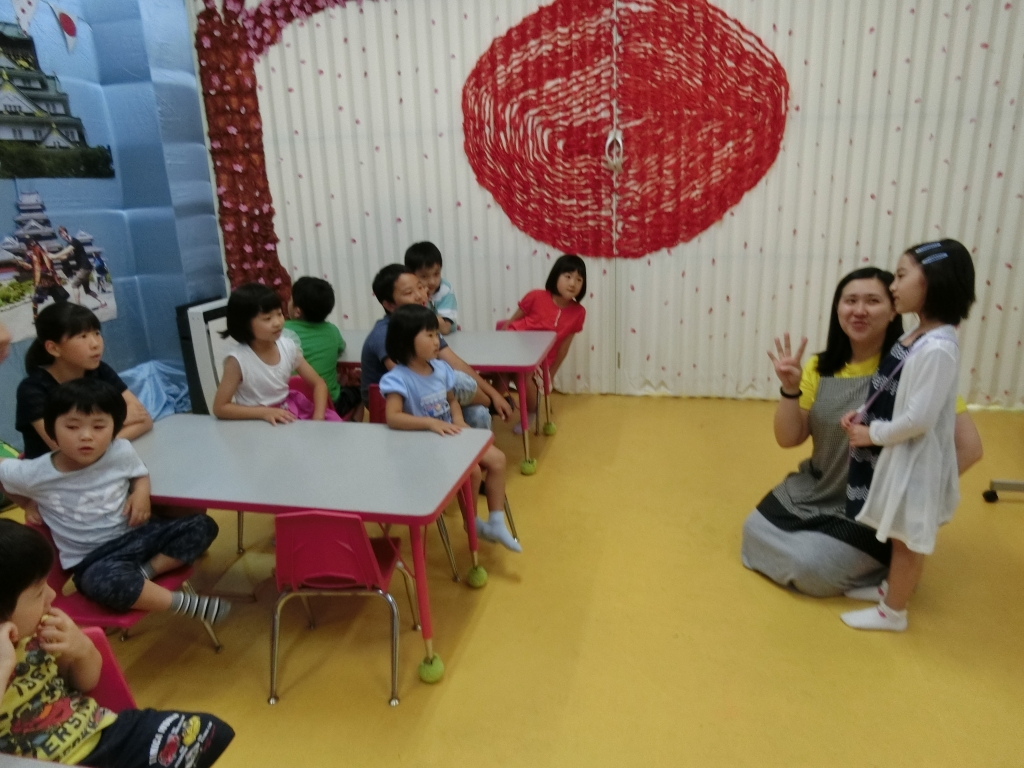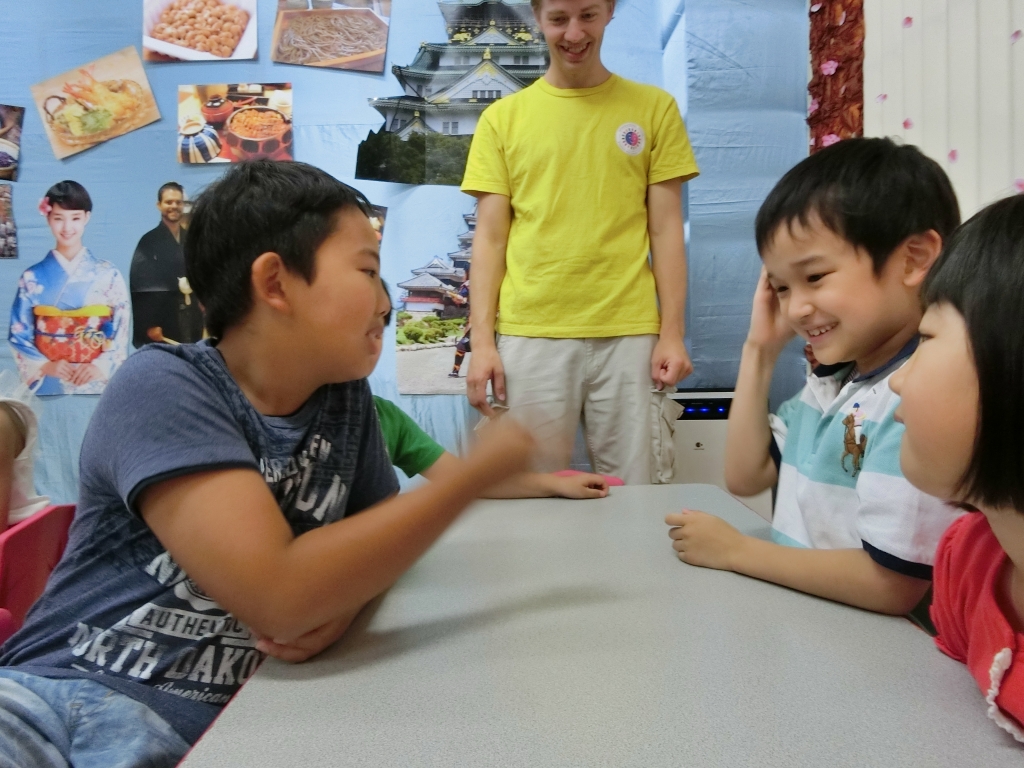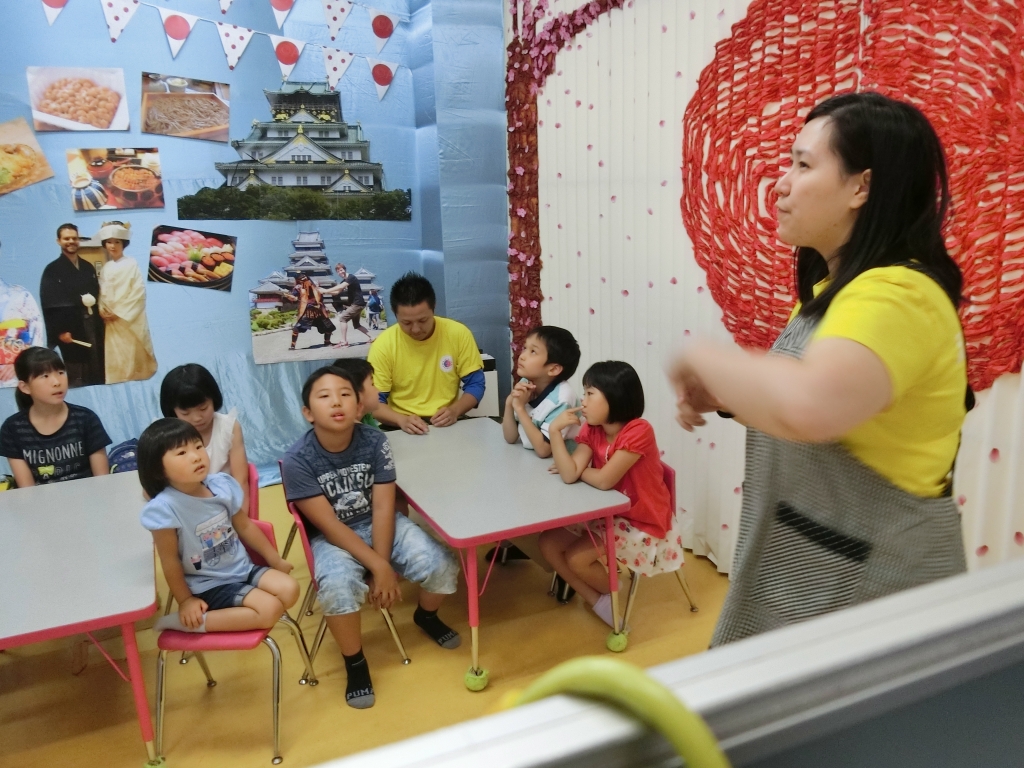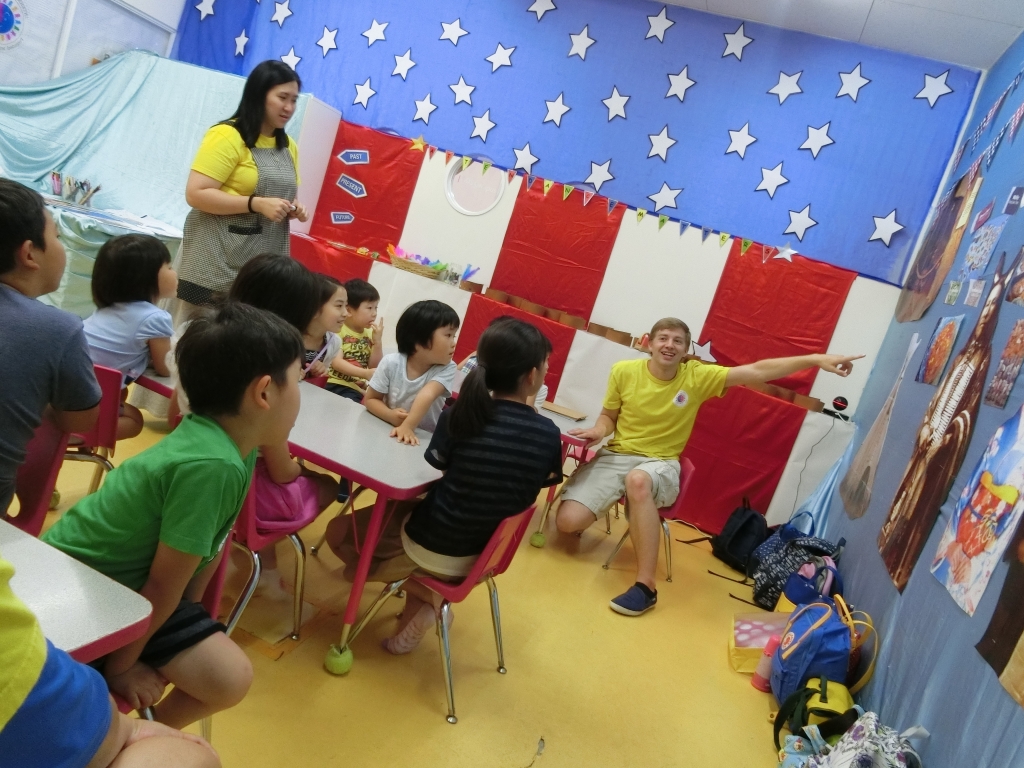 ☆We made headrests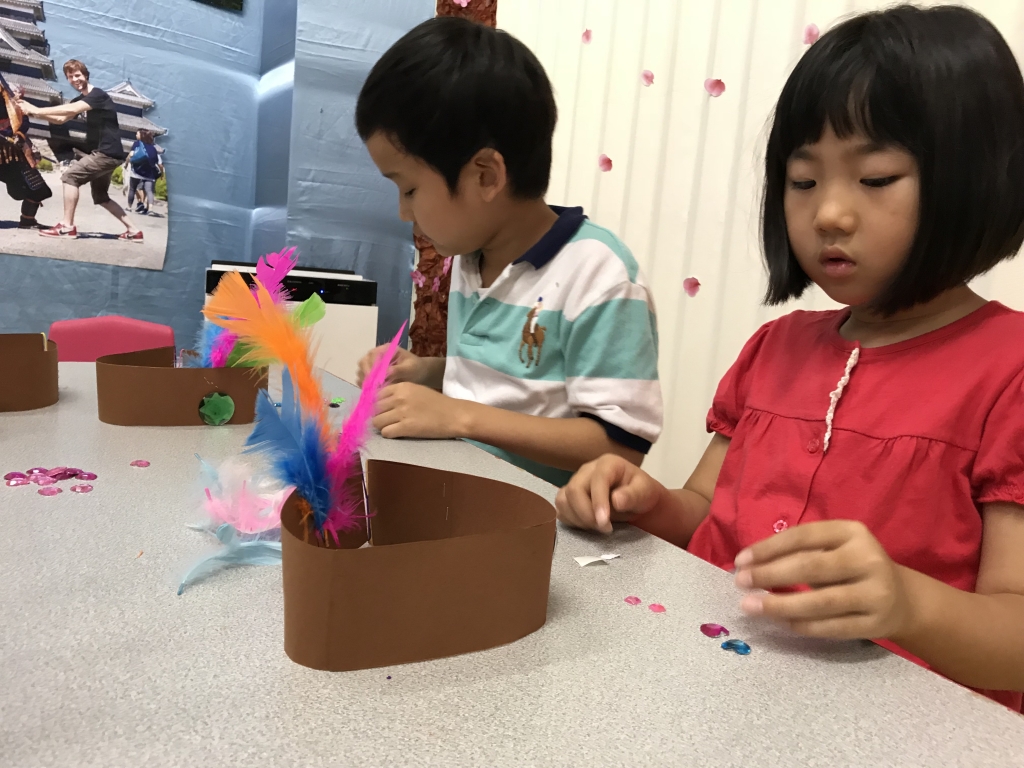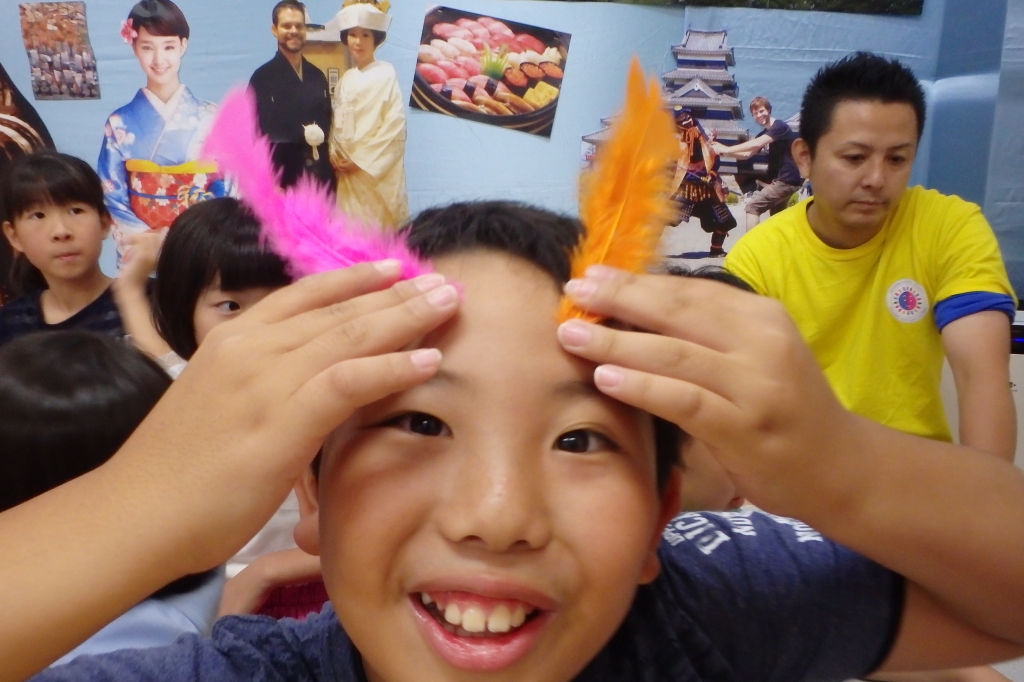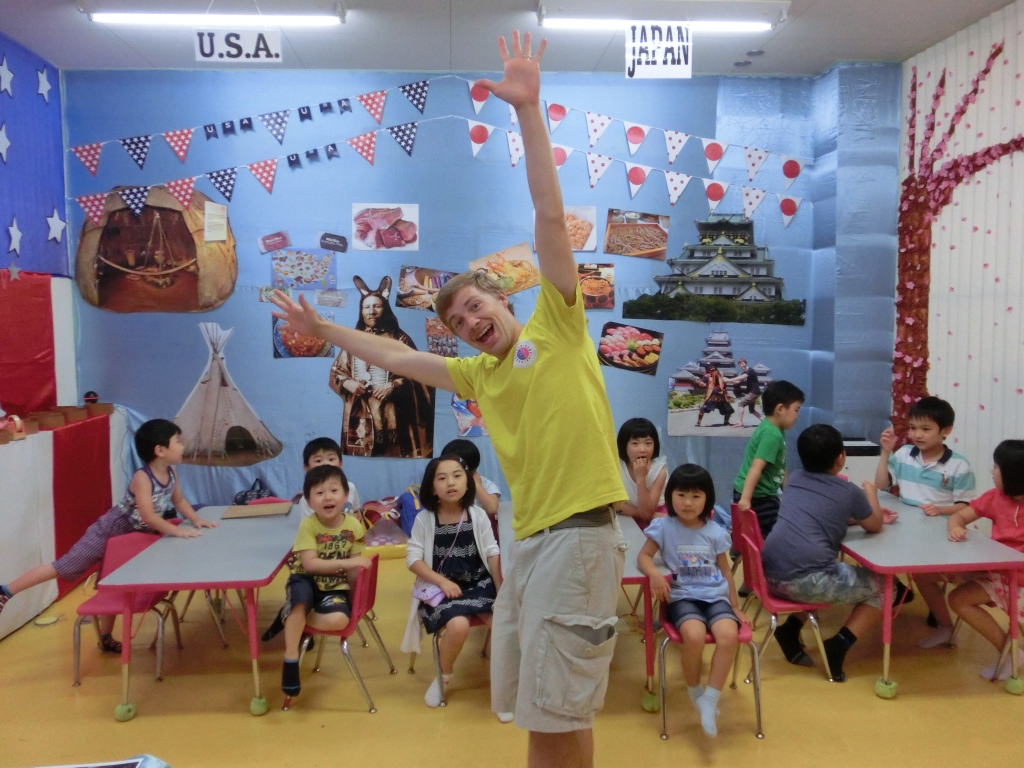 ☆"Put on and Take off" race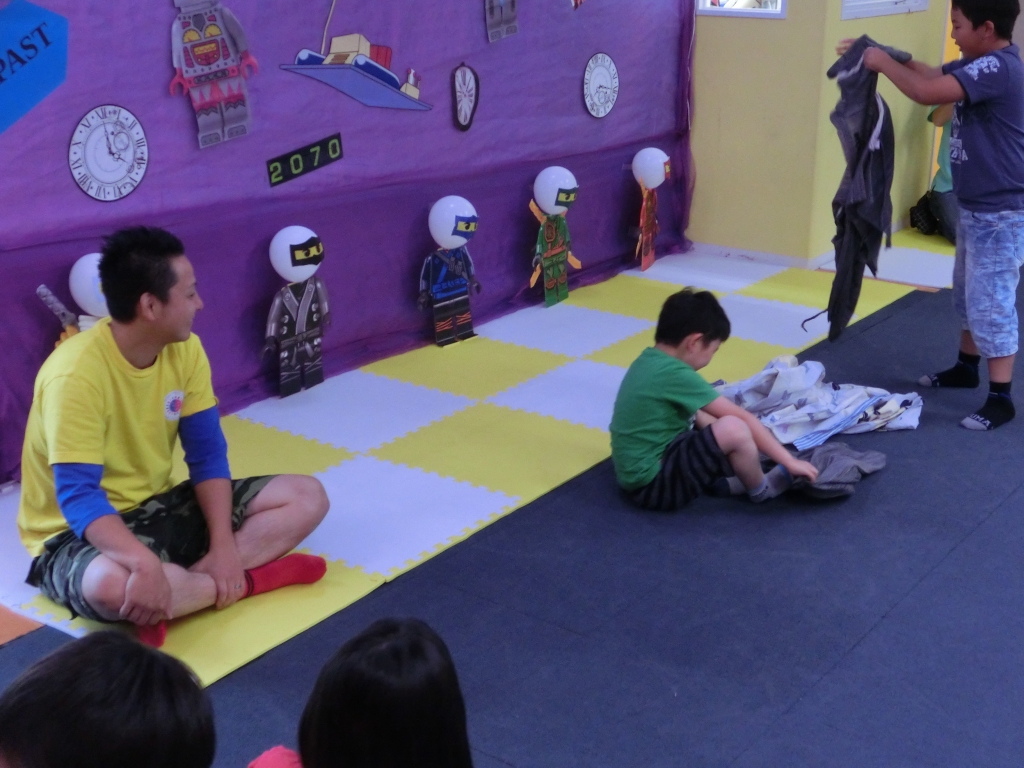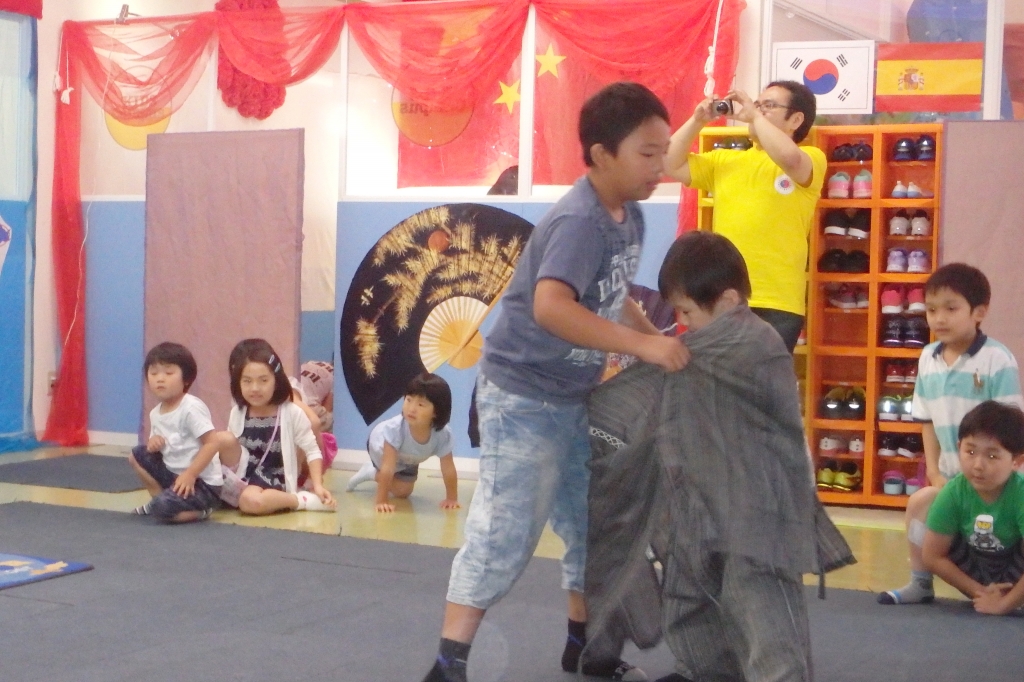 ☆Nihao, we are Team China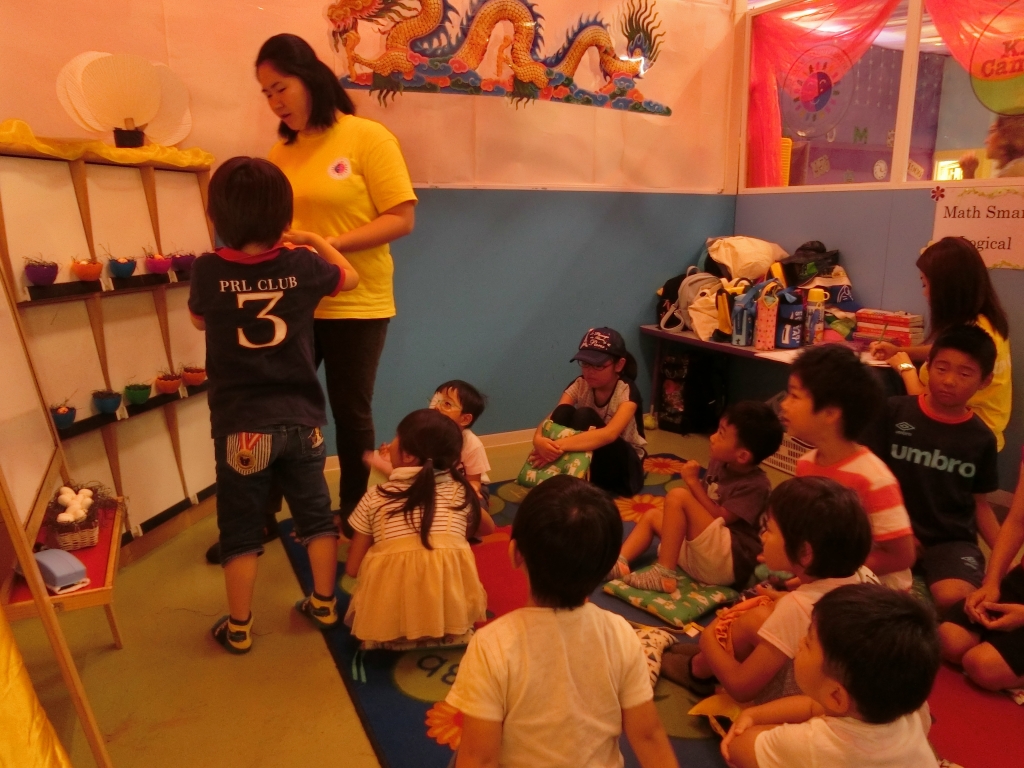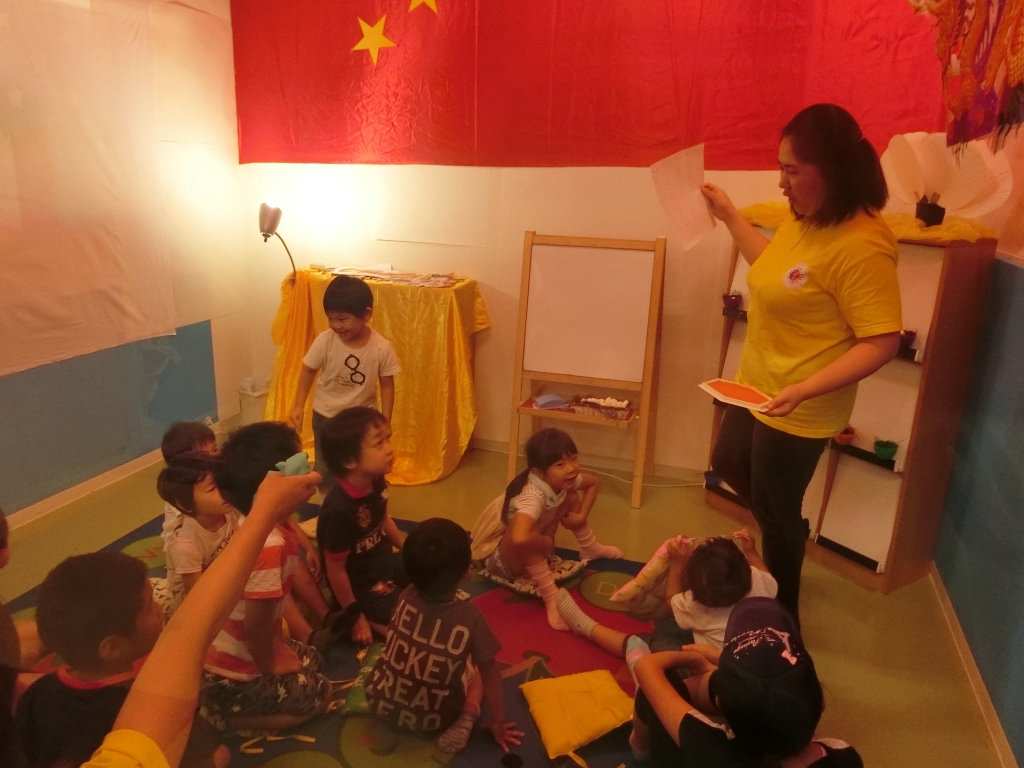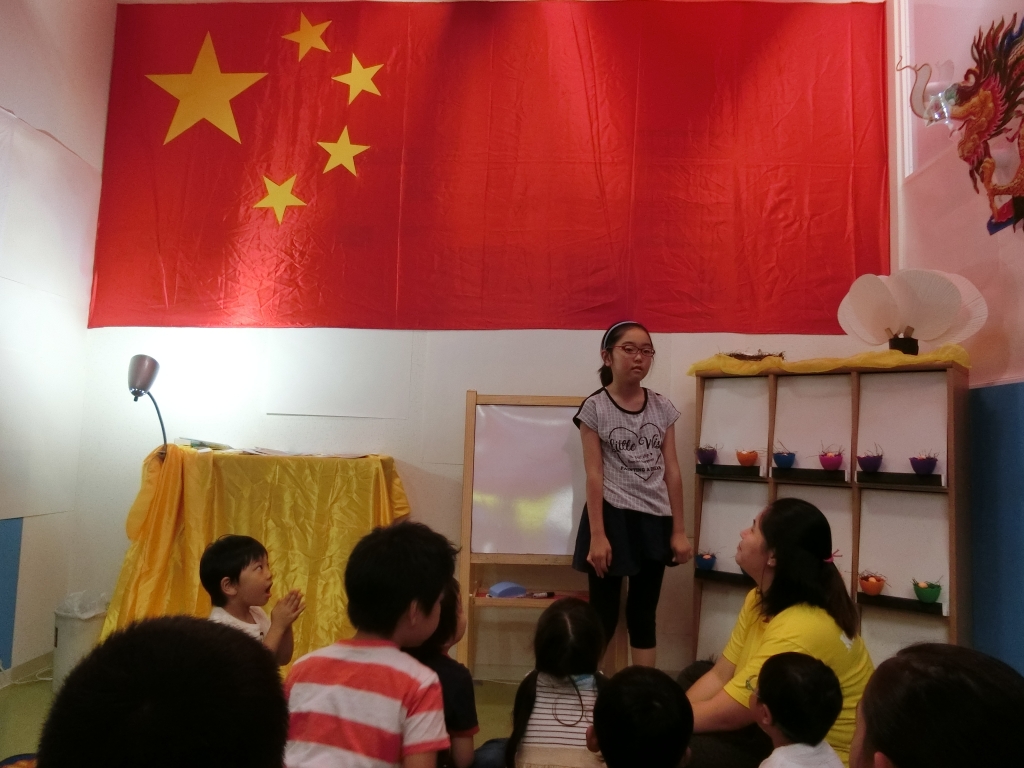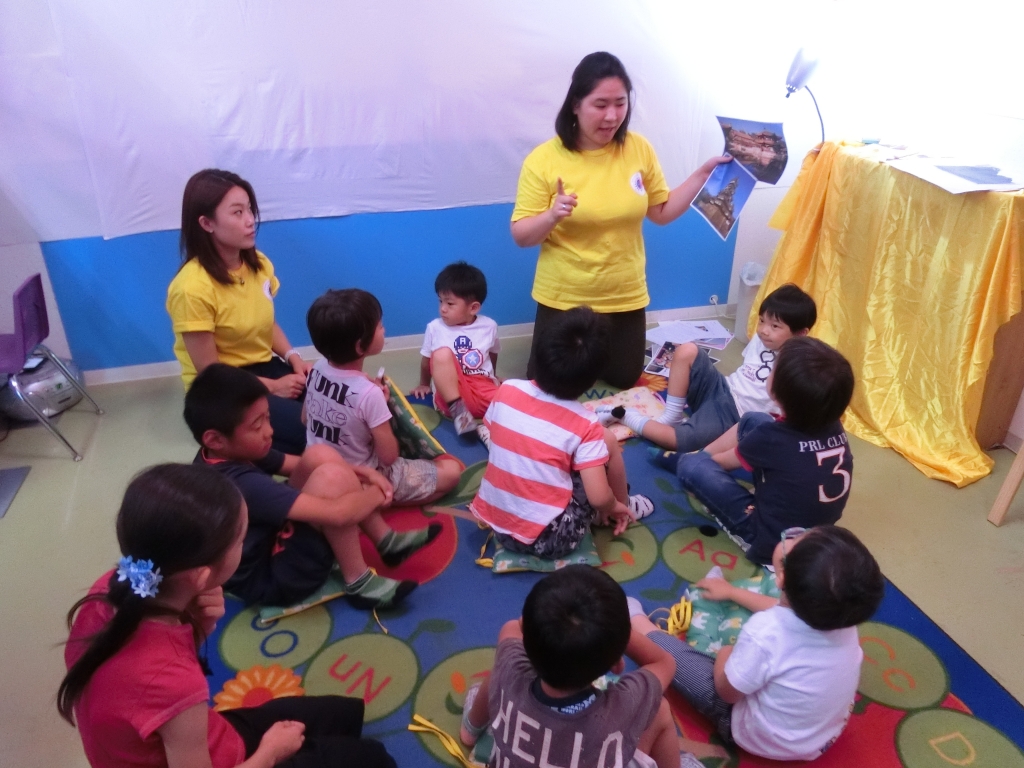 ☆Do you know what this is?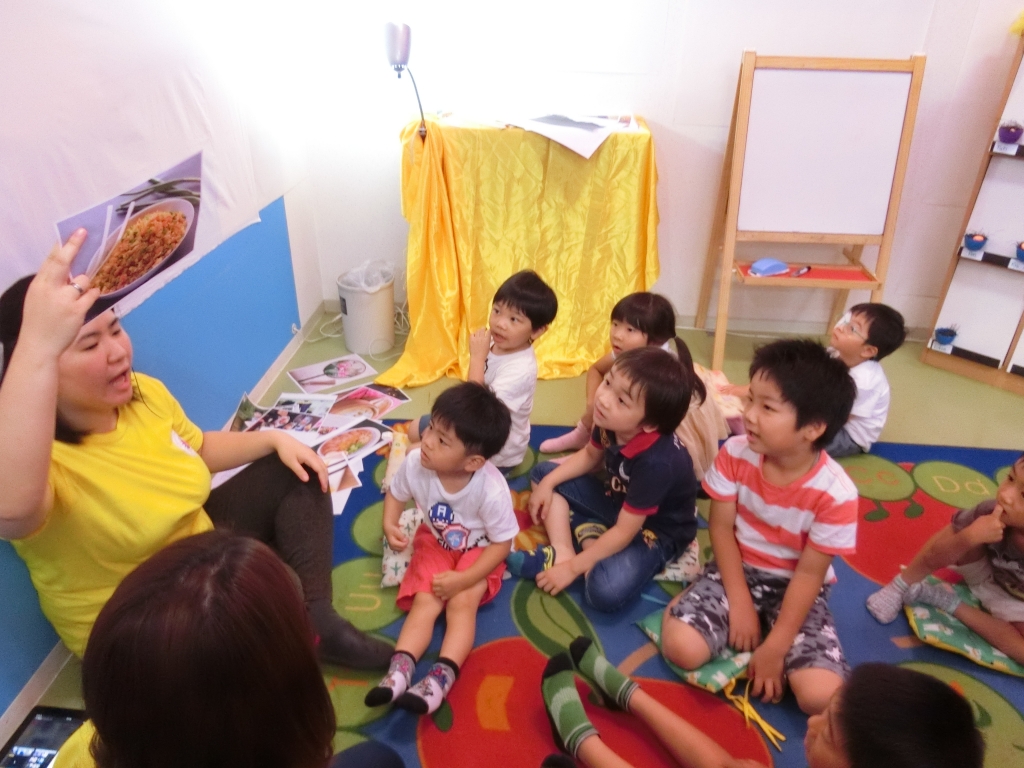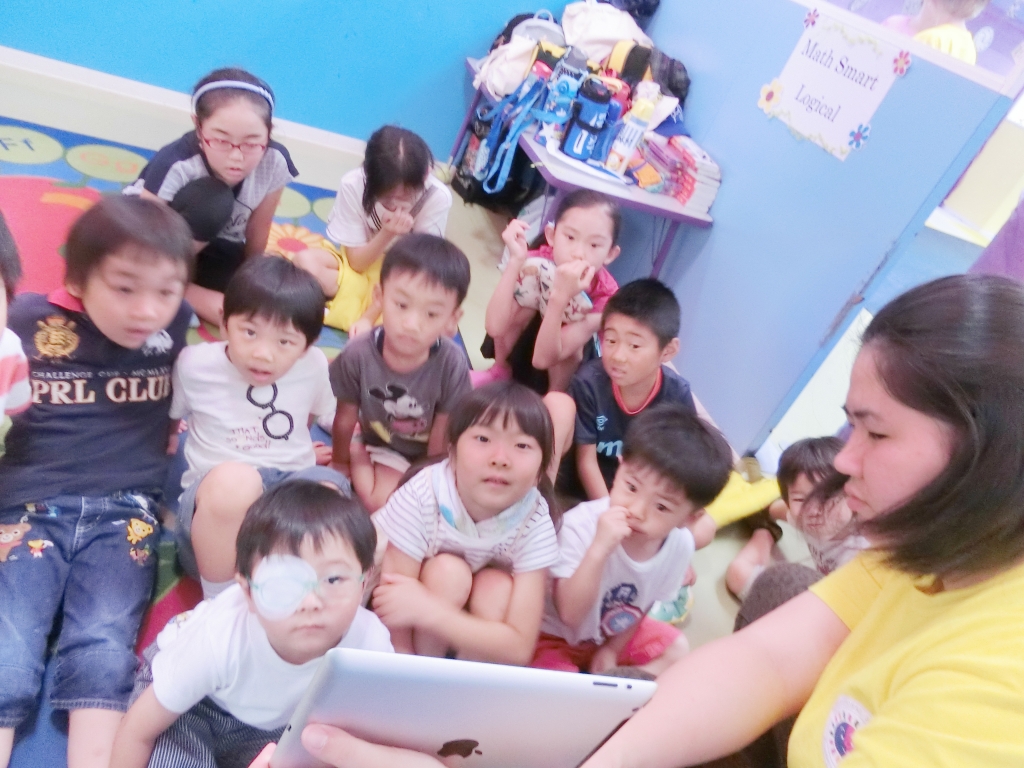 ☆We made our original SENSU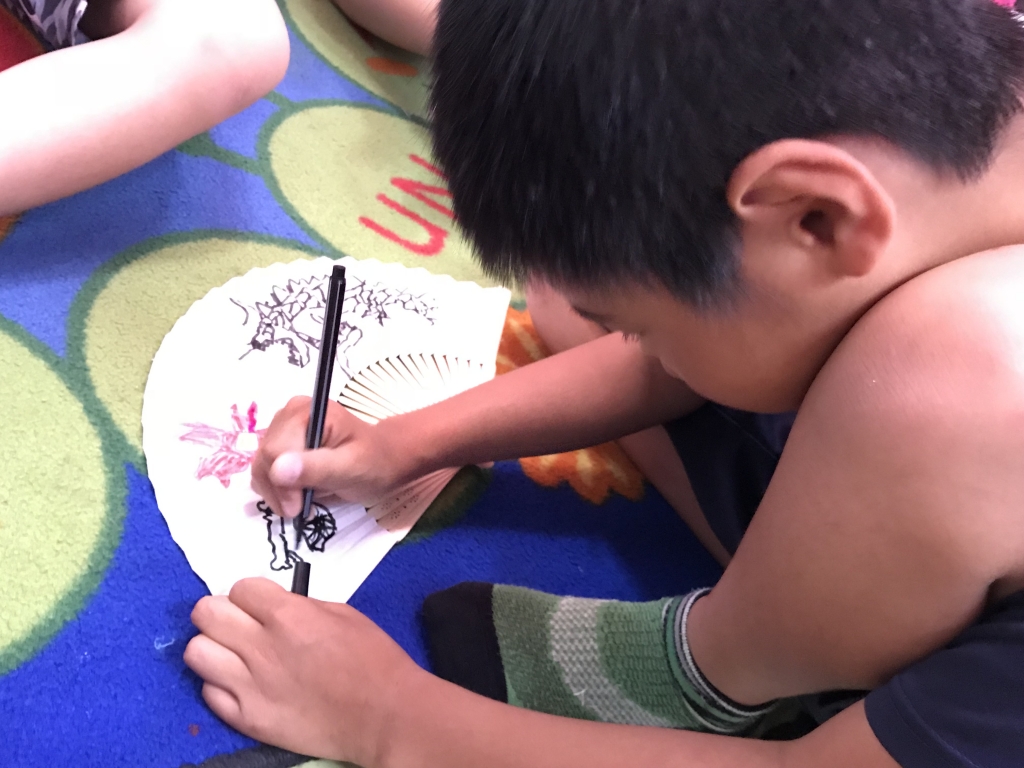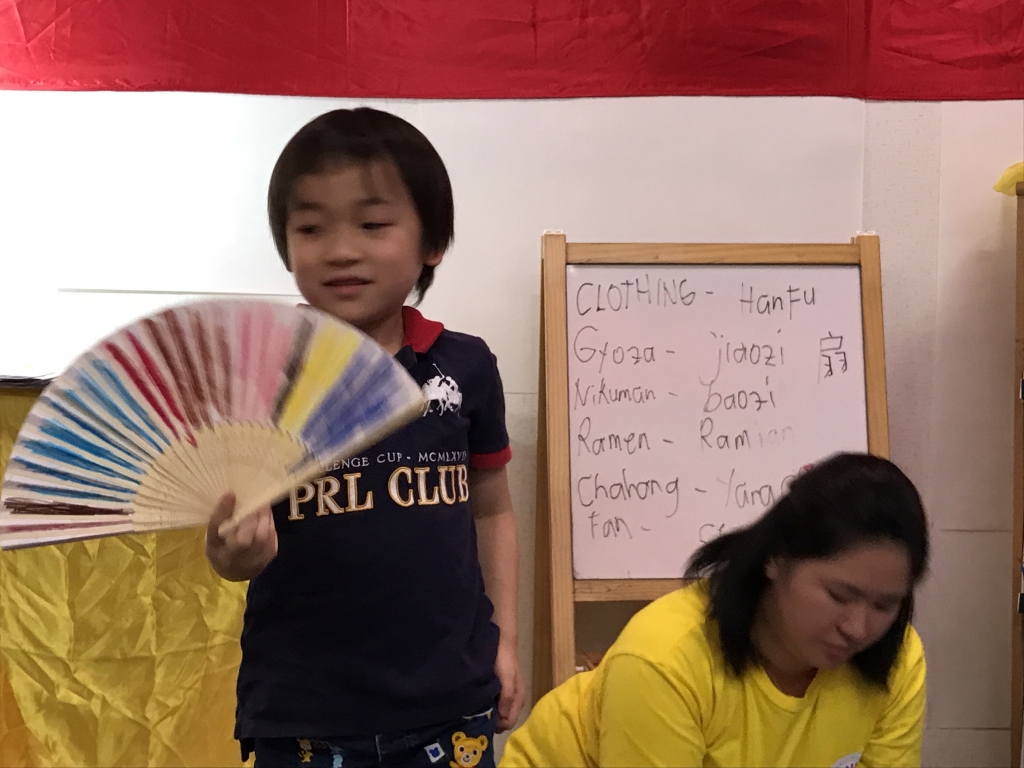 ☆We are Team Korea and Portugal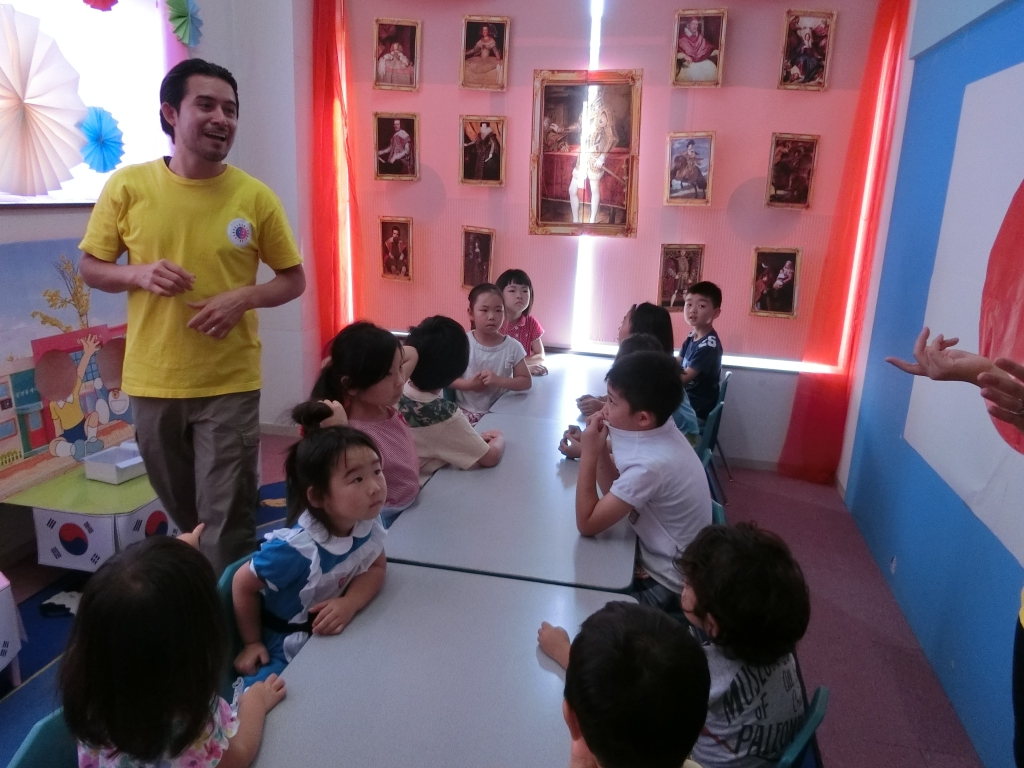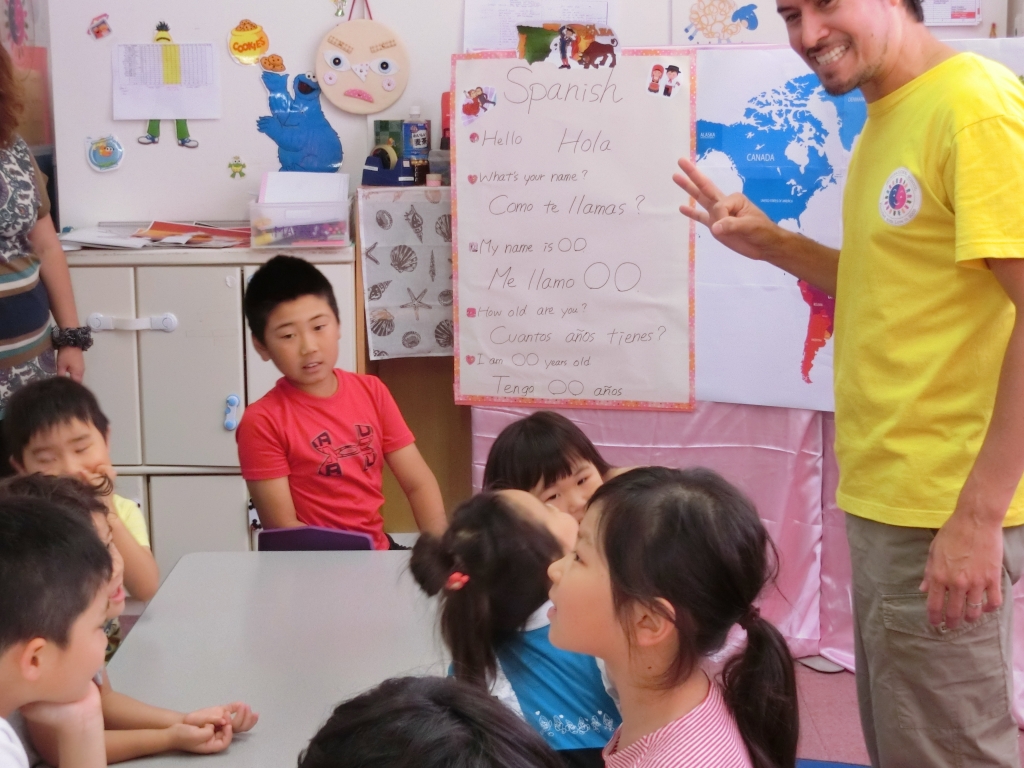 ☆Look at the map, please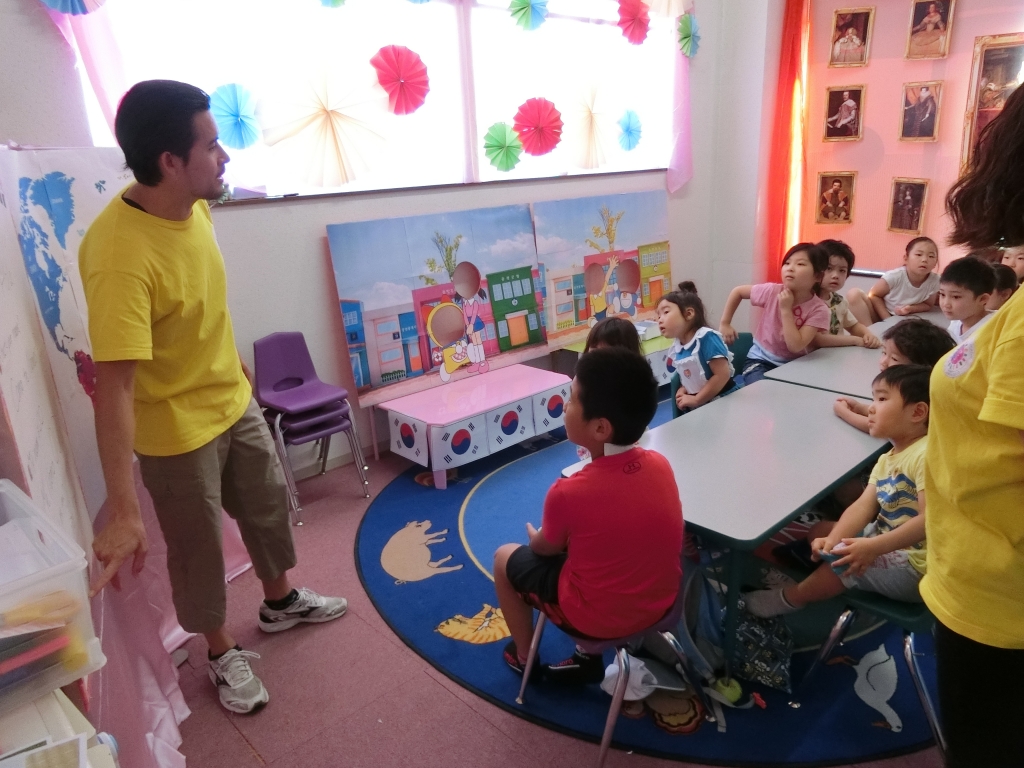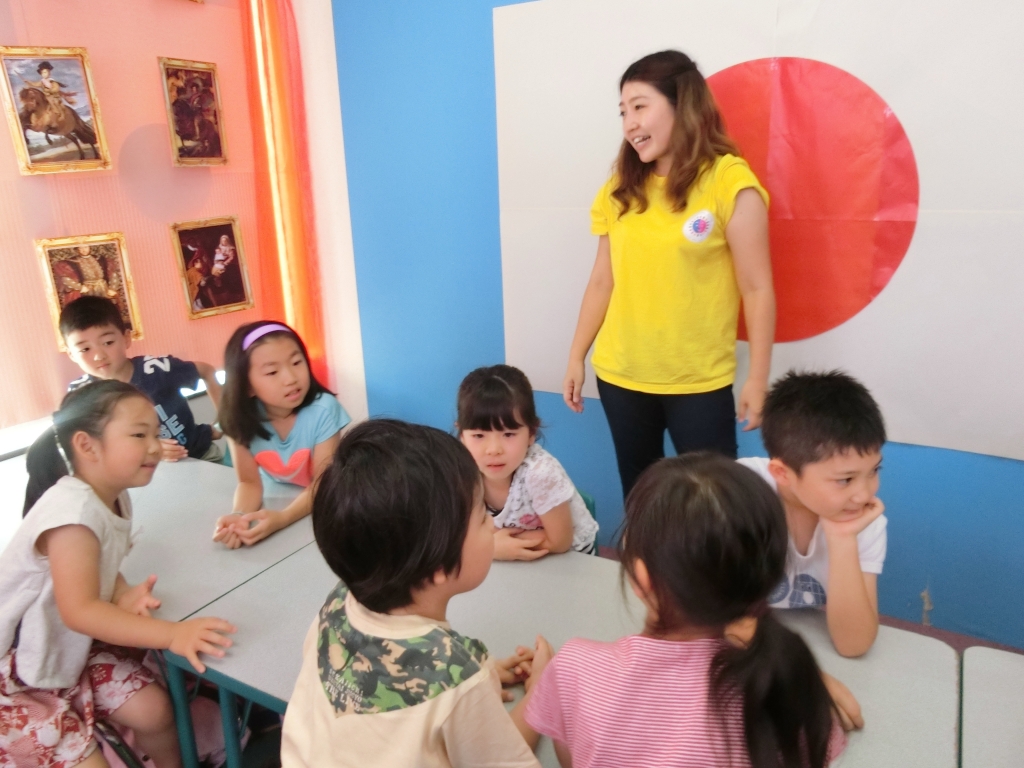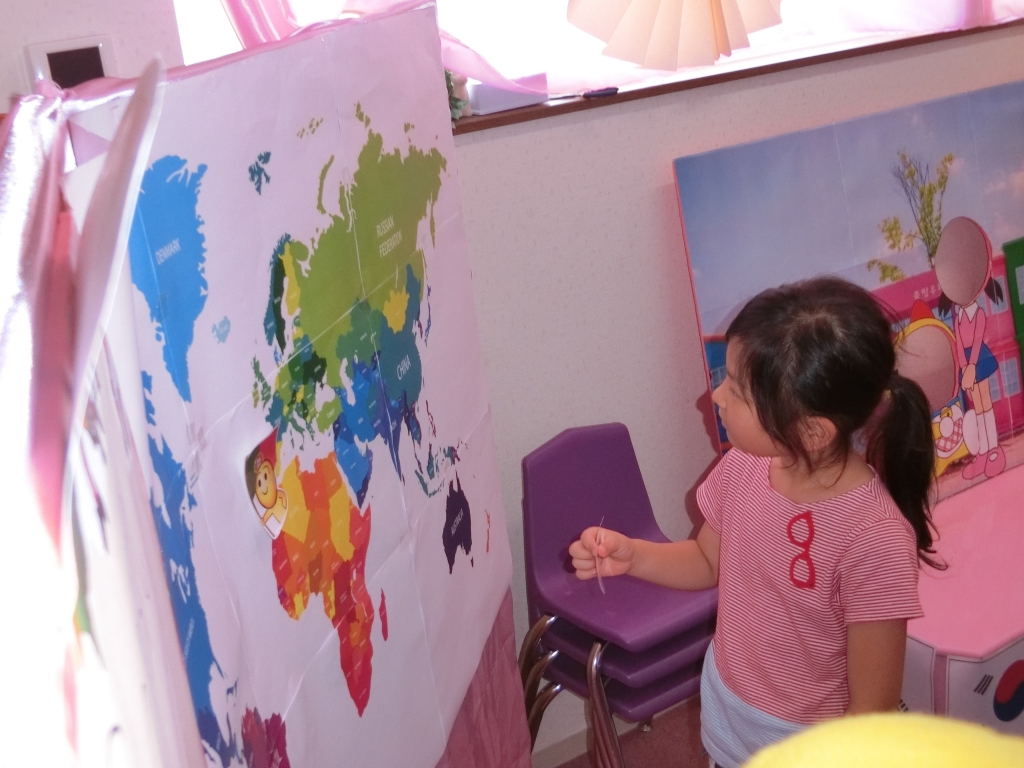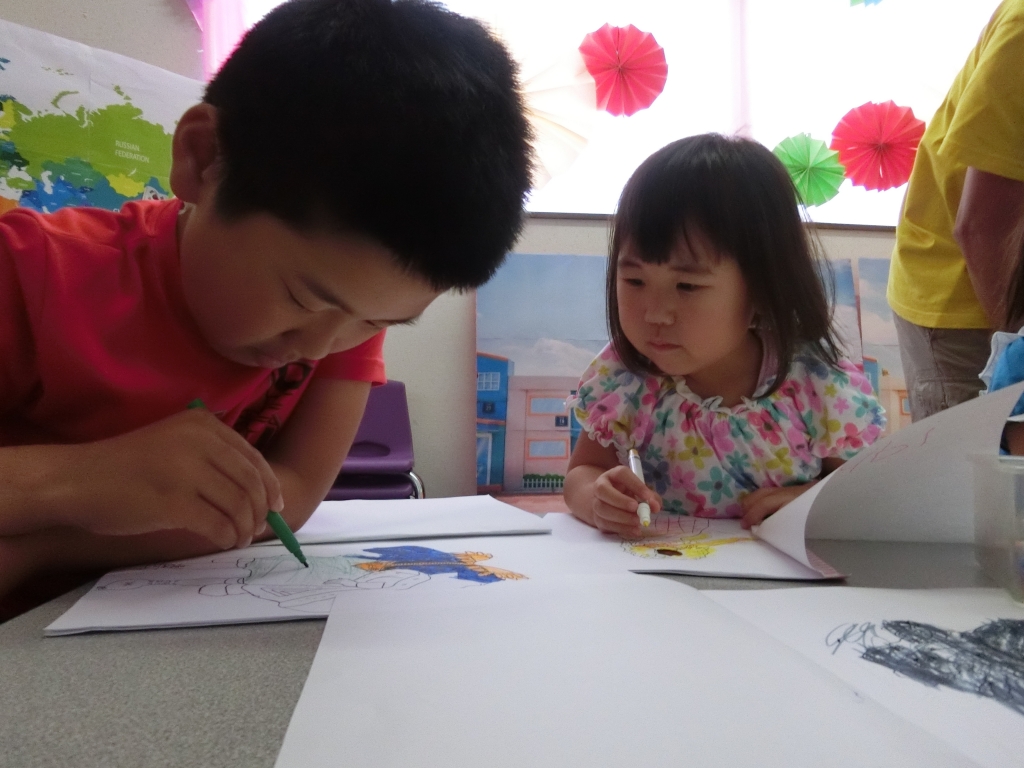 ☆Let's color the pictures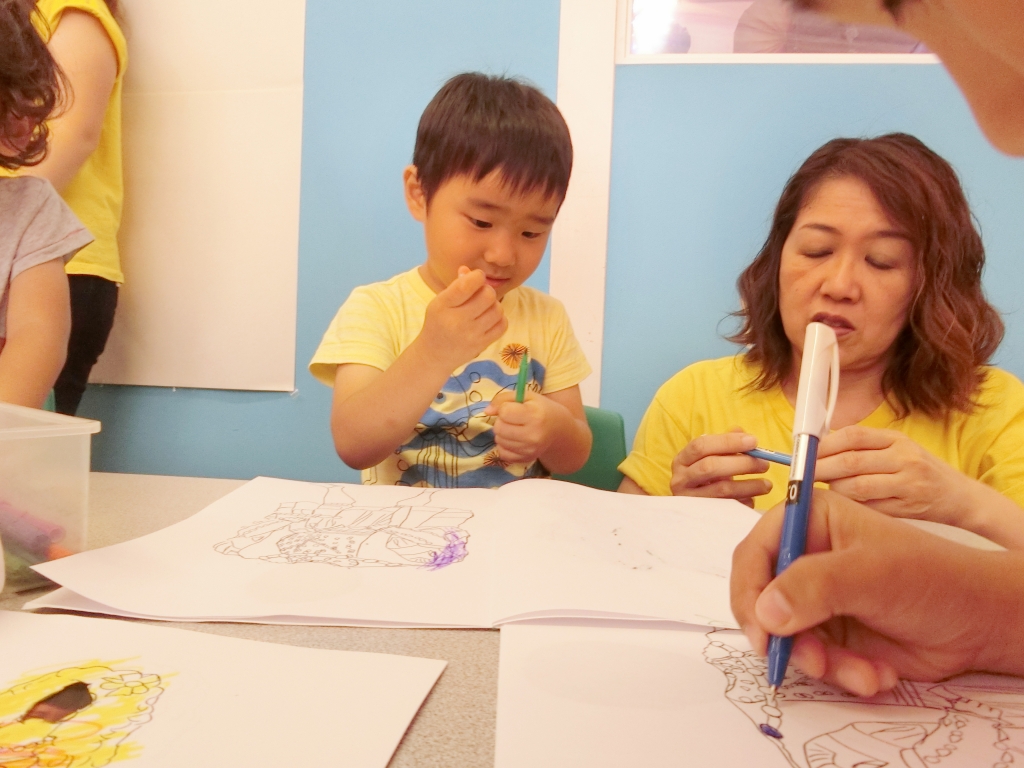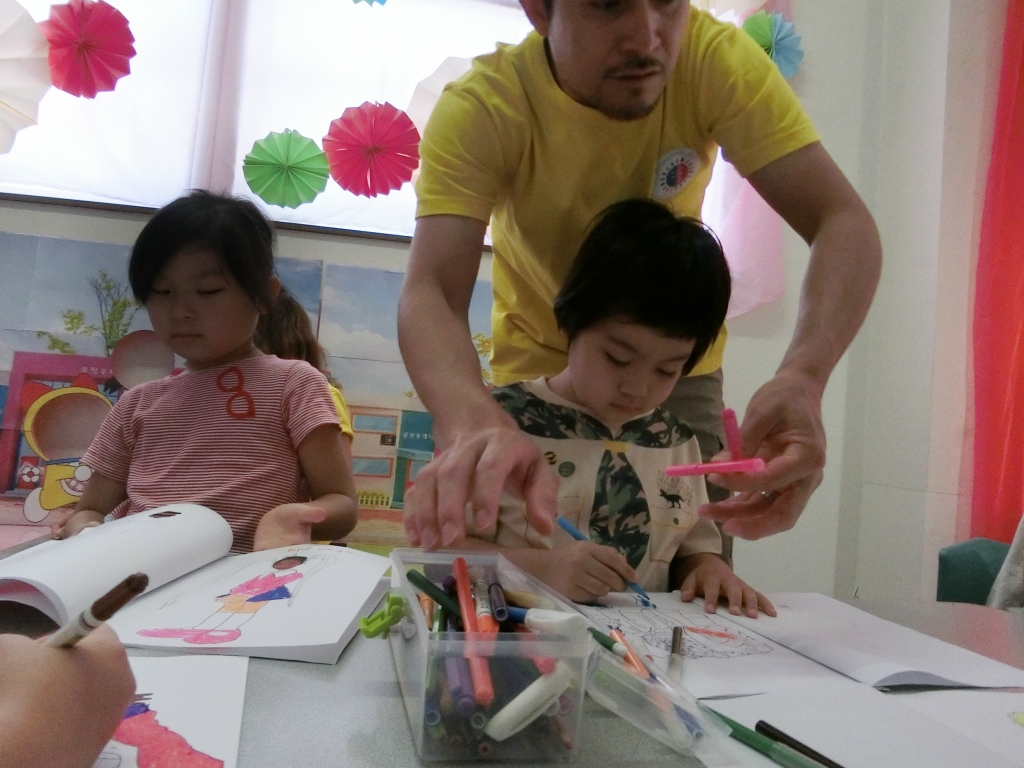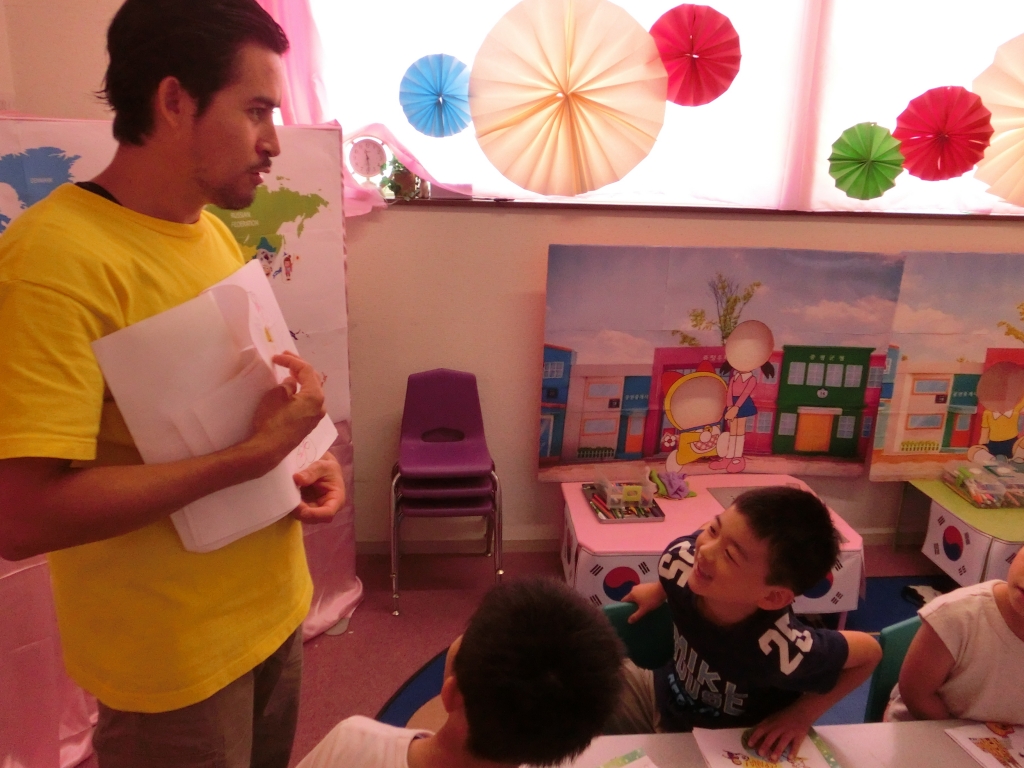 ☆What did you learn in your team today?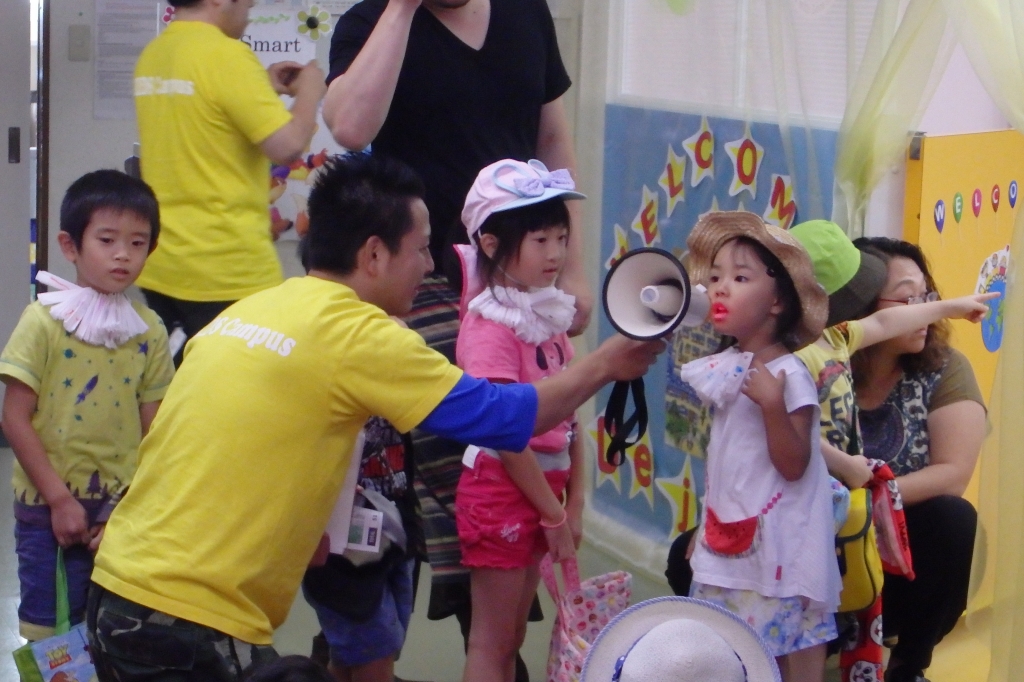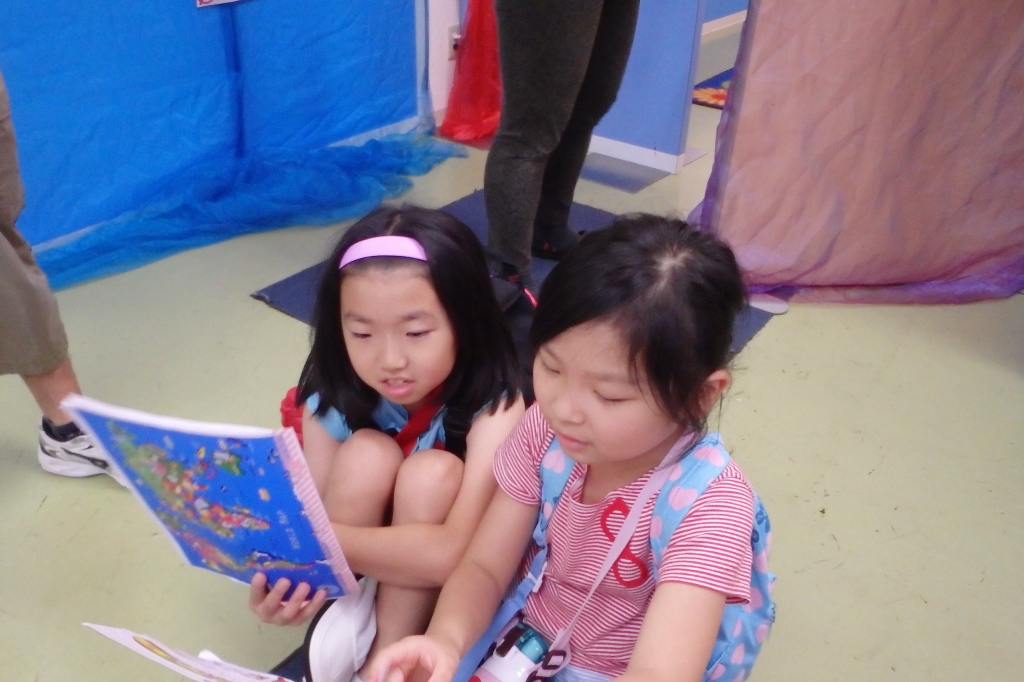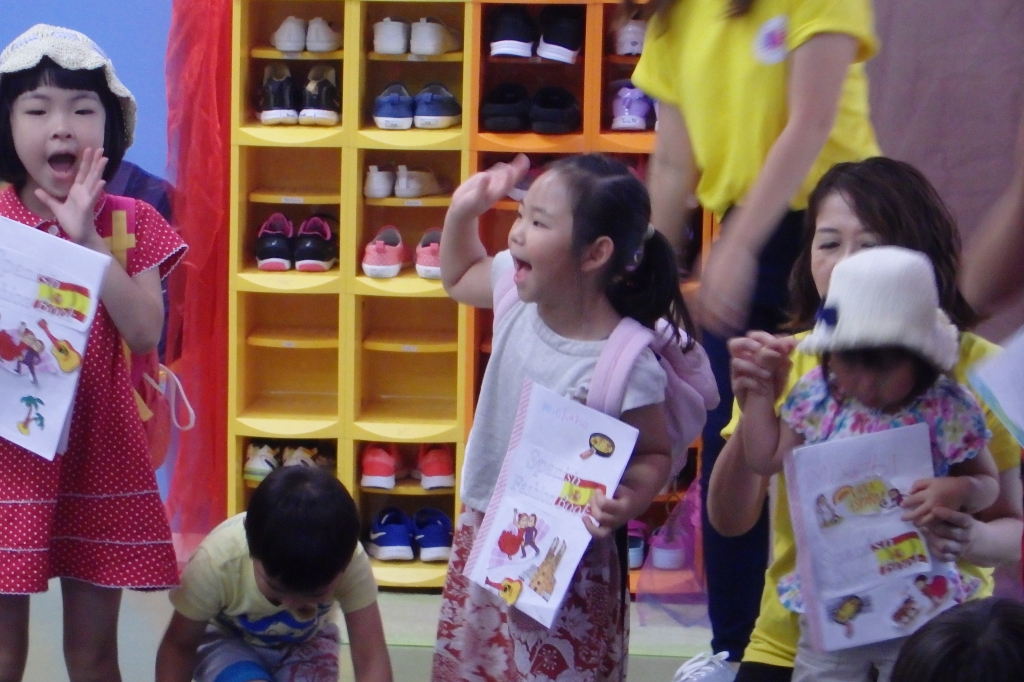 Day 2の様子:
☆Role call:「~, Where are you?」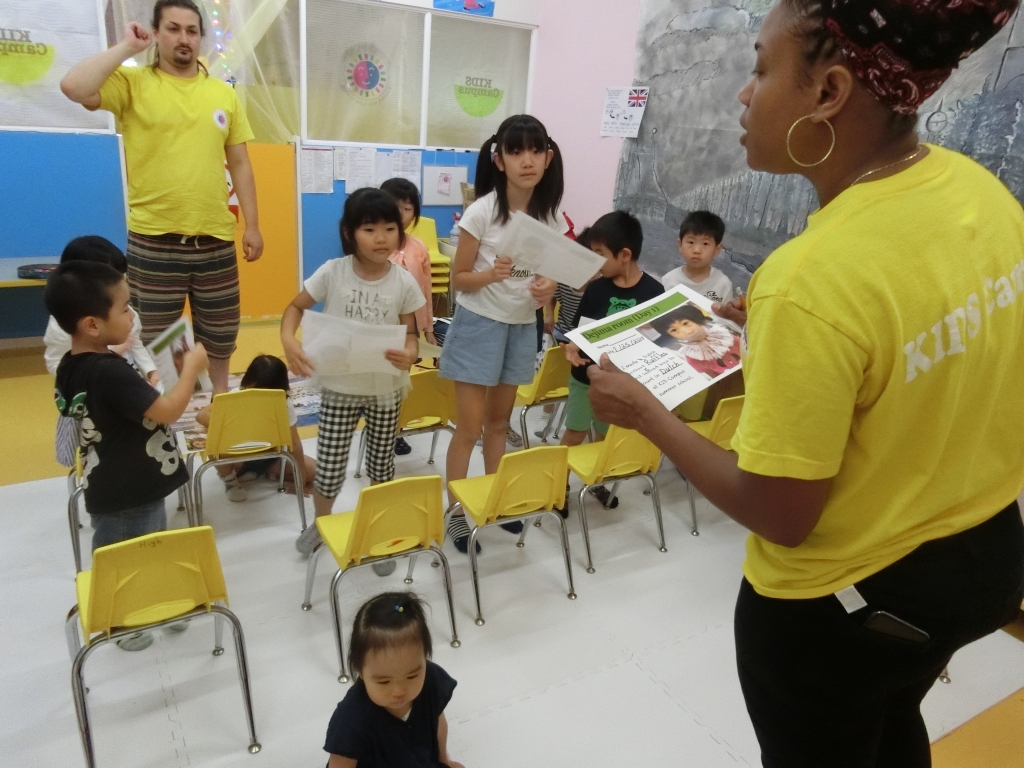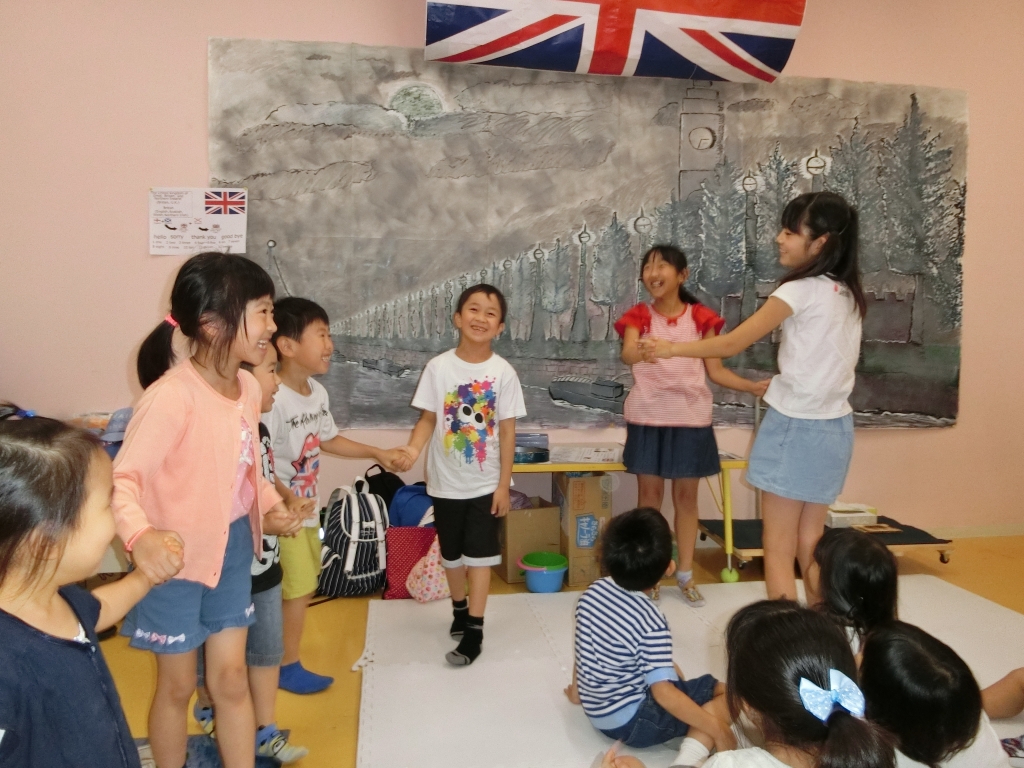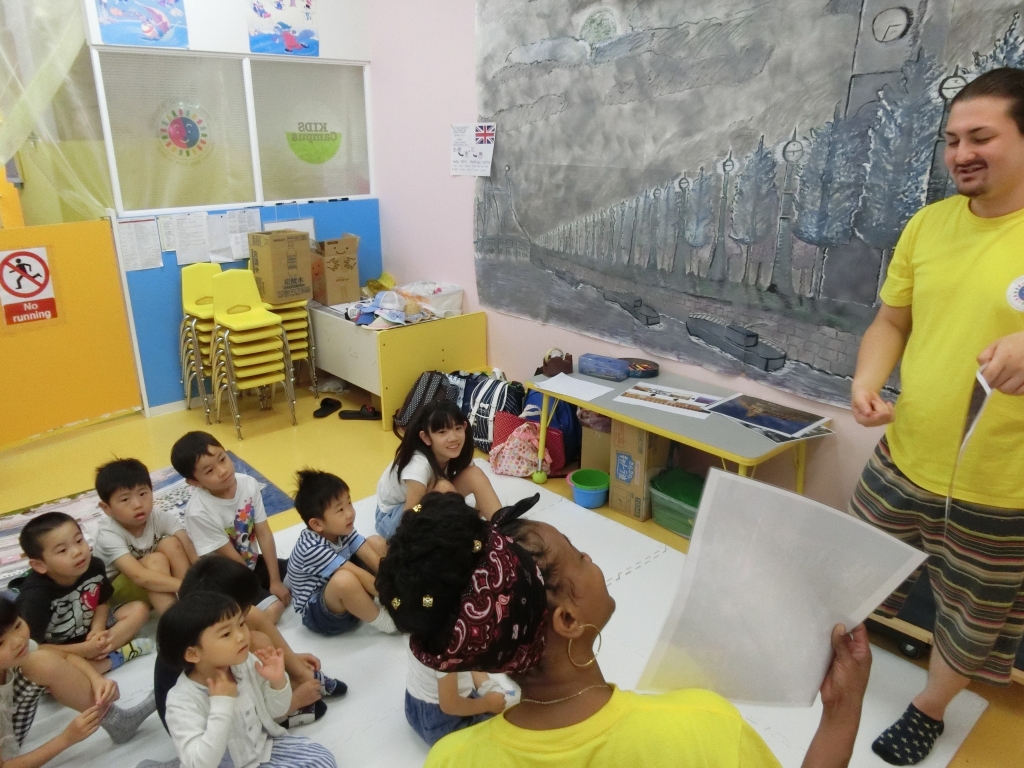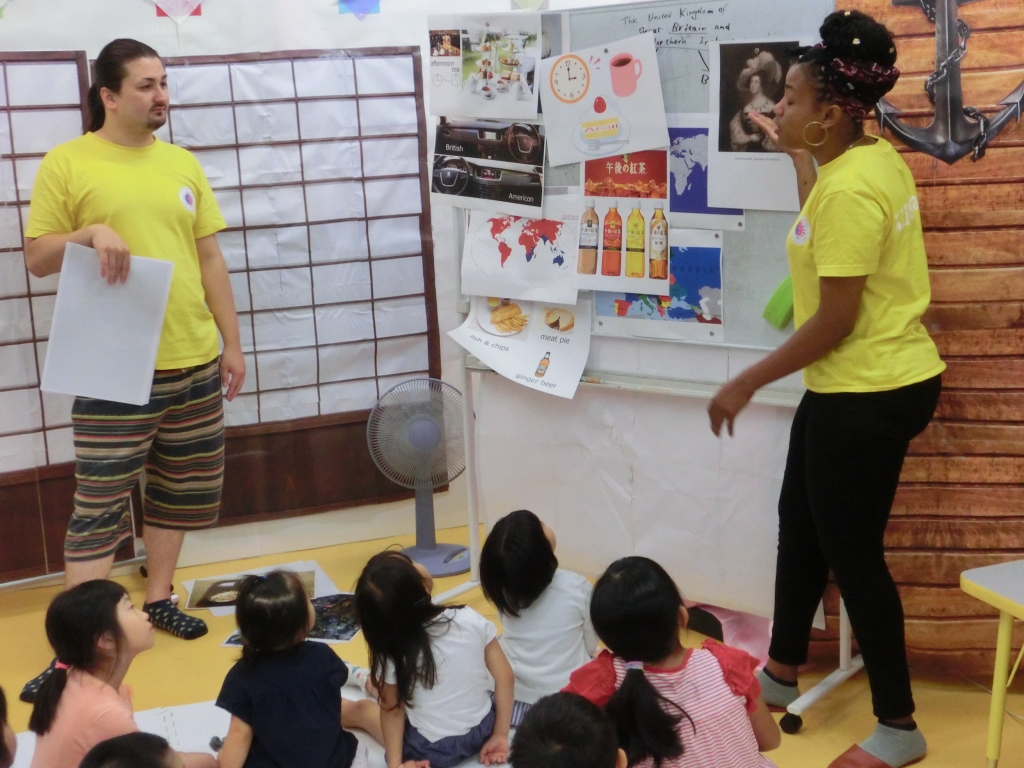 ☆We made a brick house together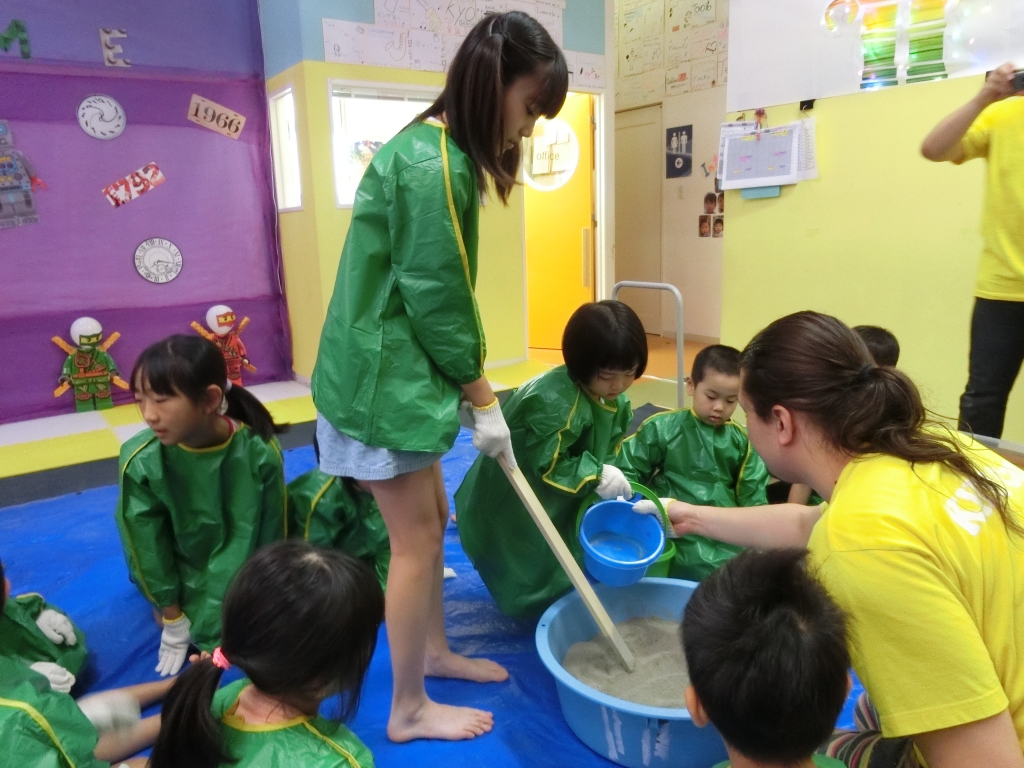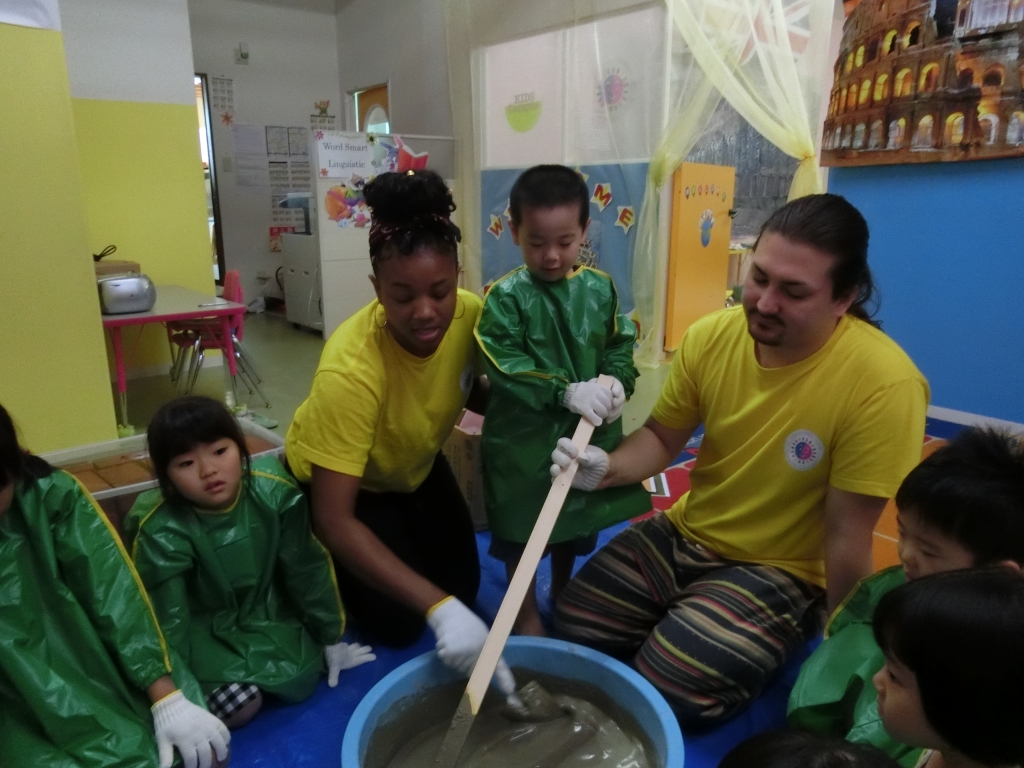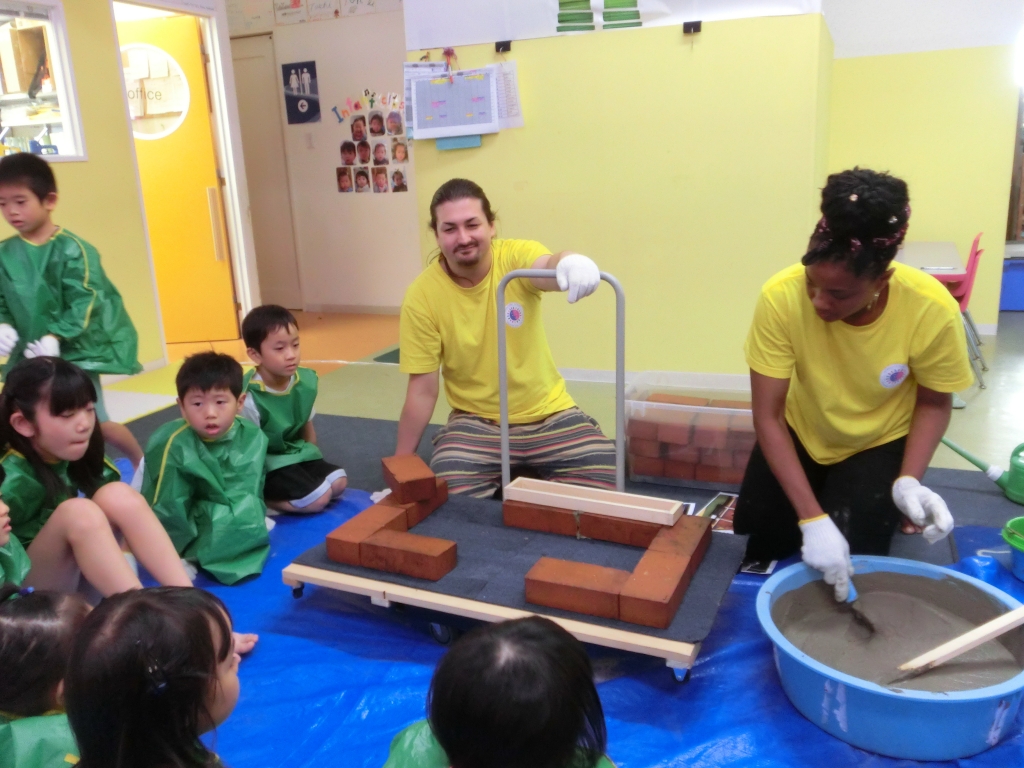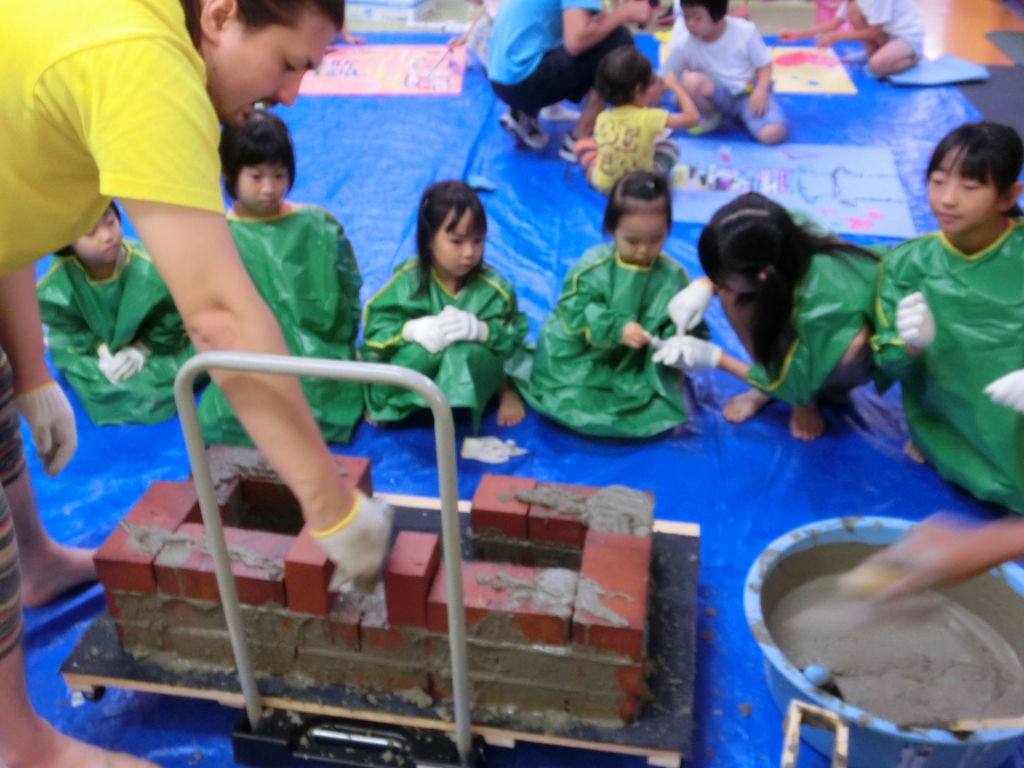 ☆We reviewed and introduced today's topic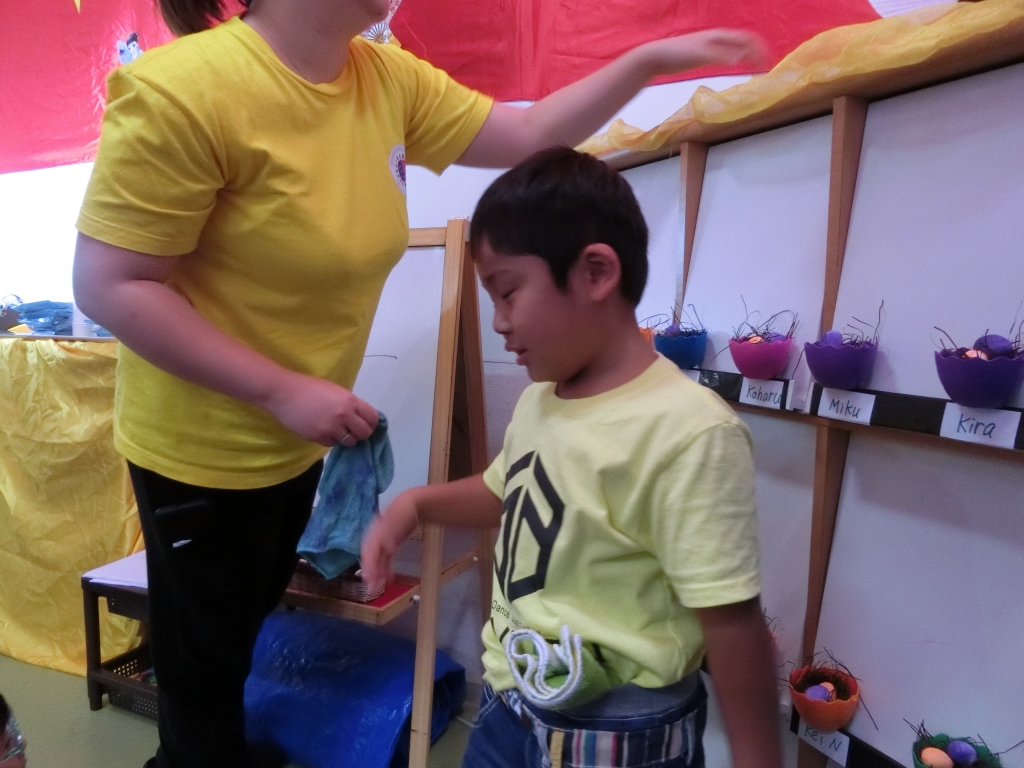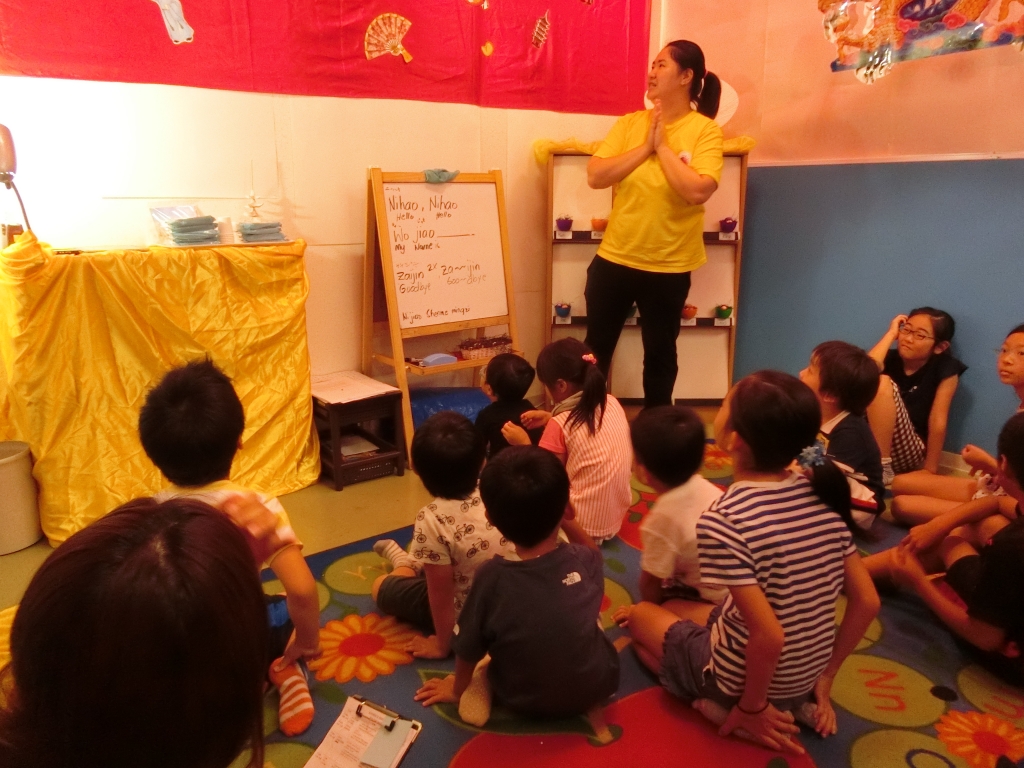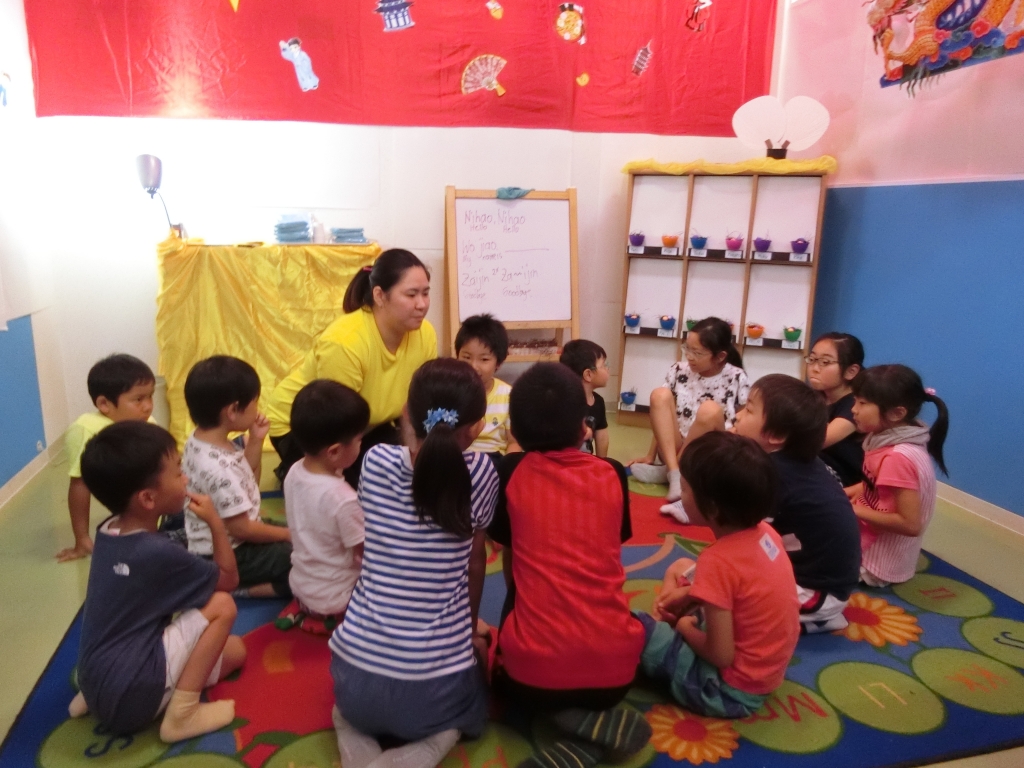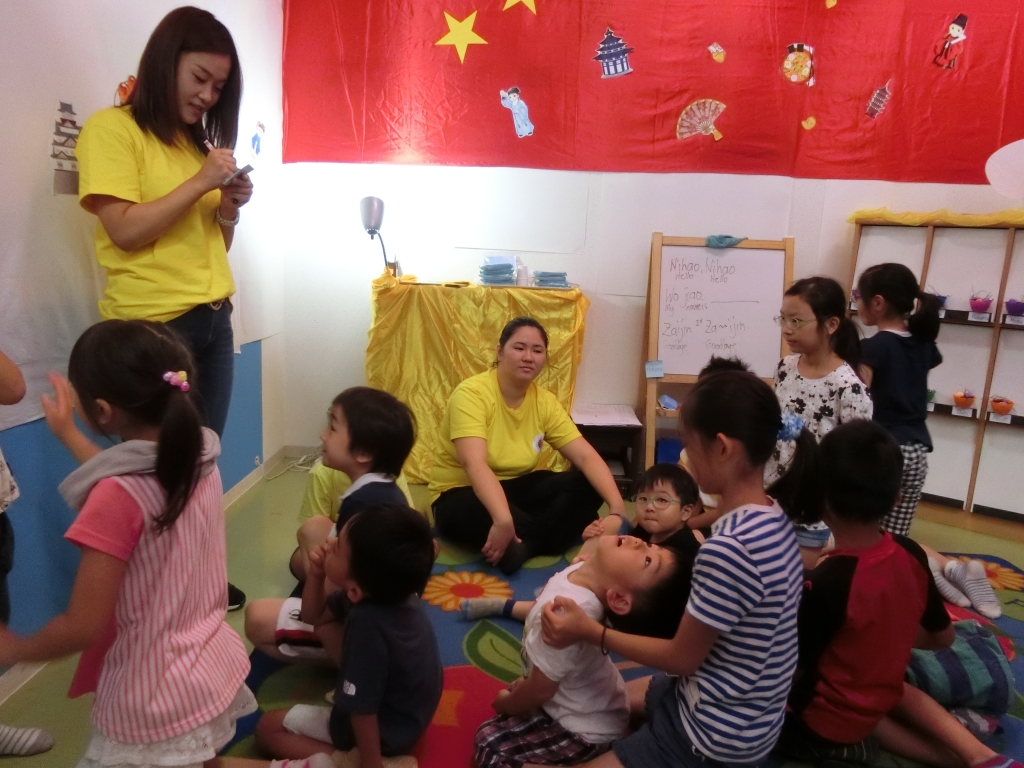 ☆We will make something special today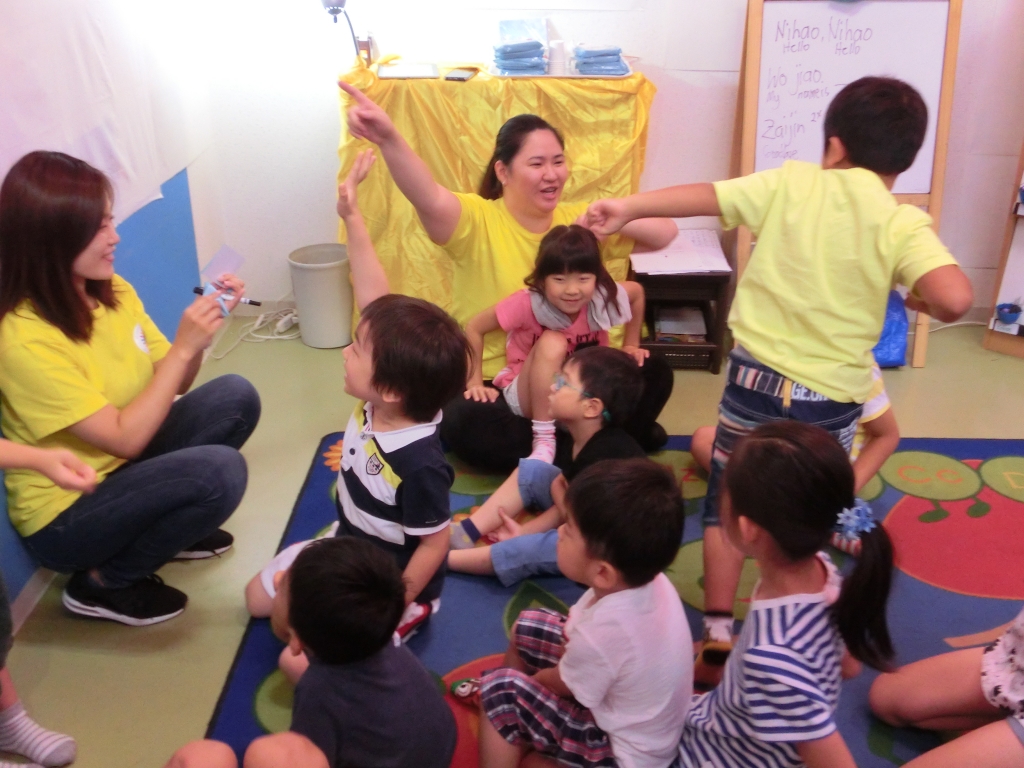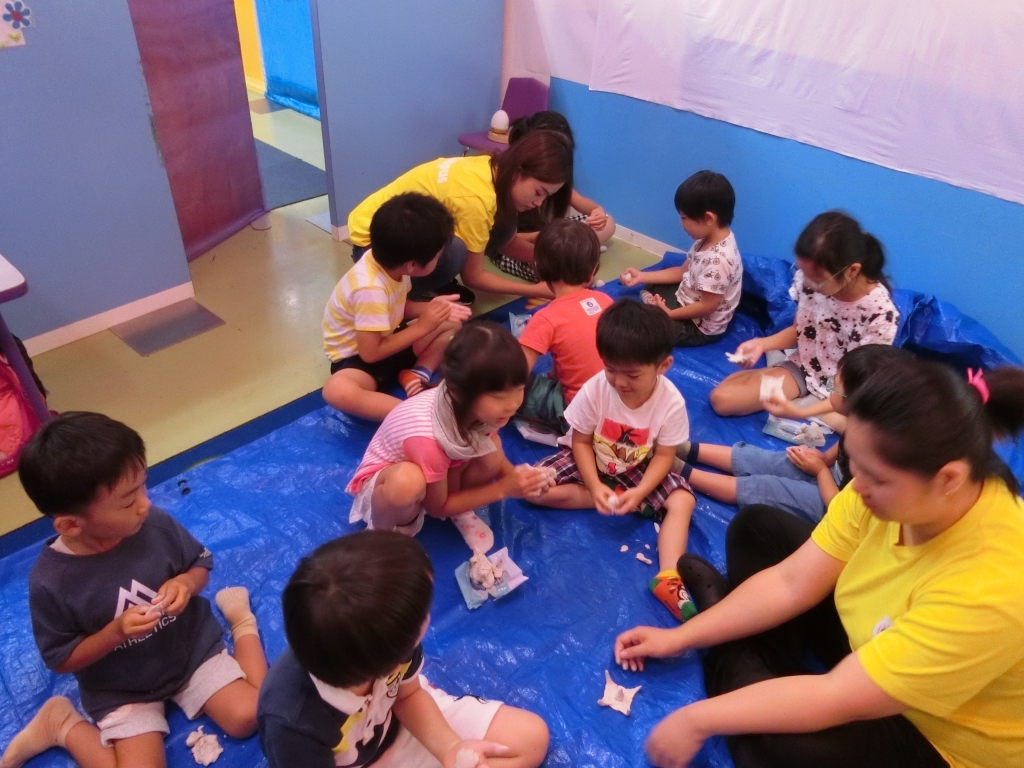 ☆Can you make a temple with play dough?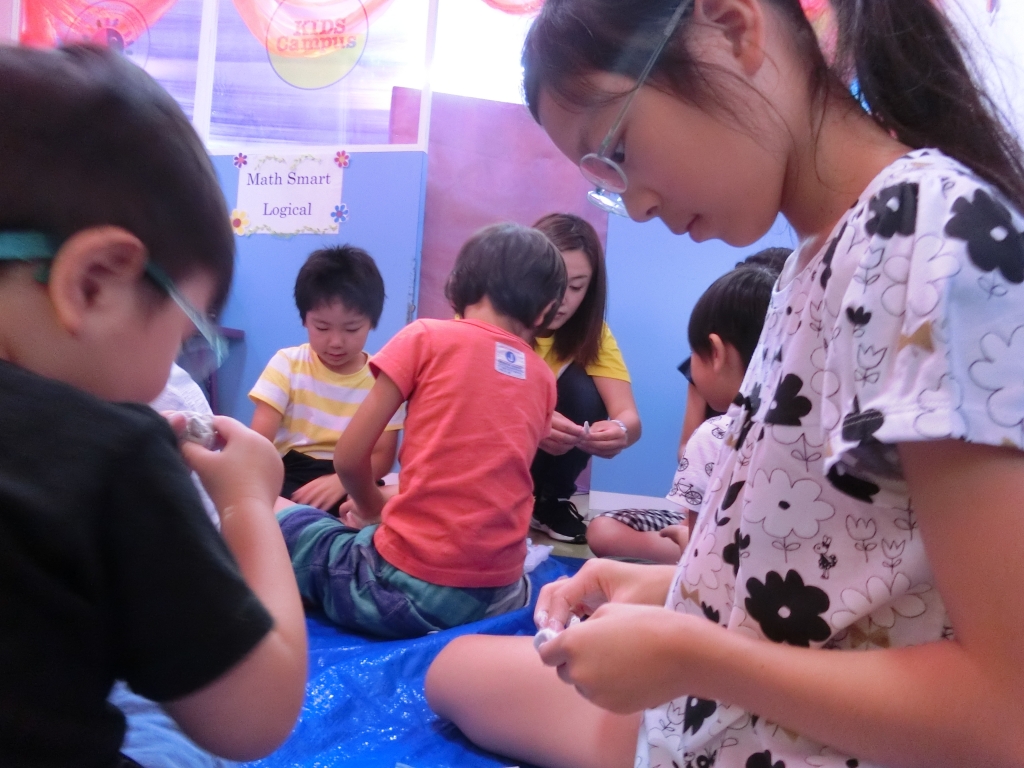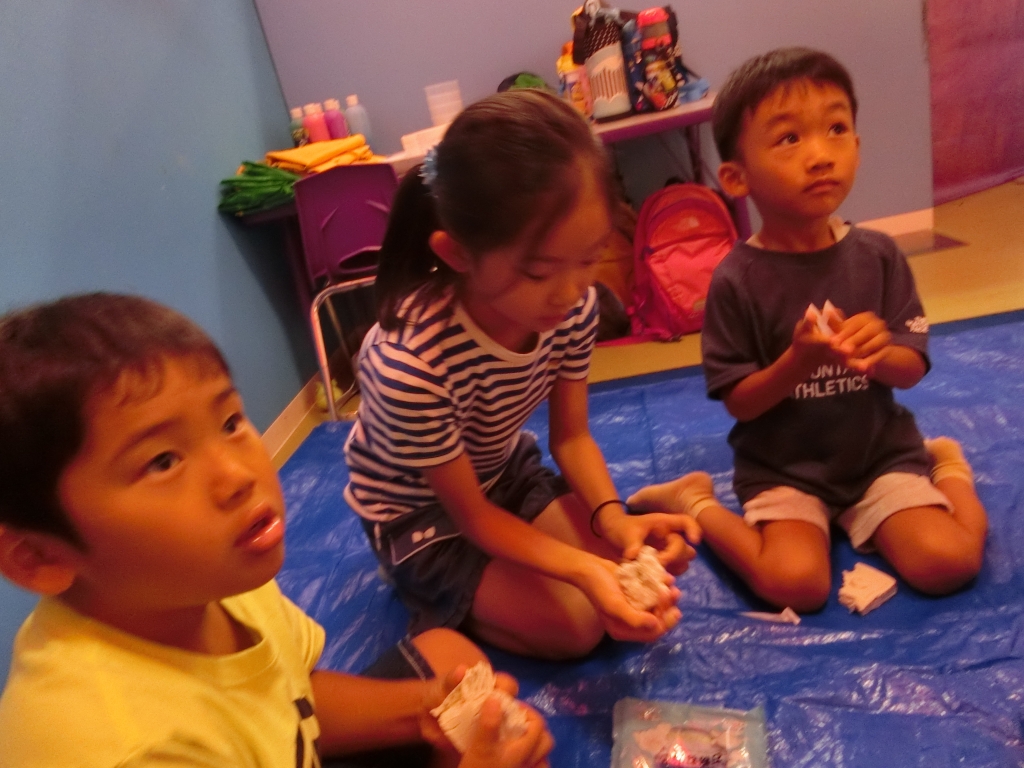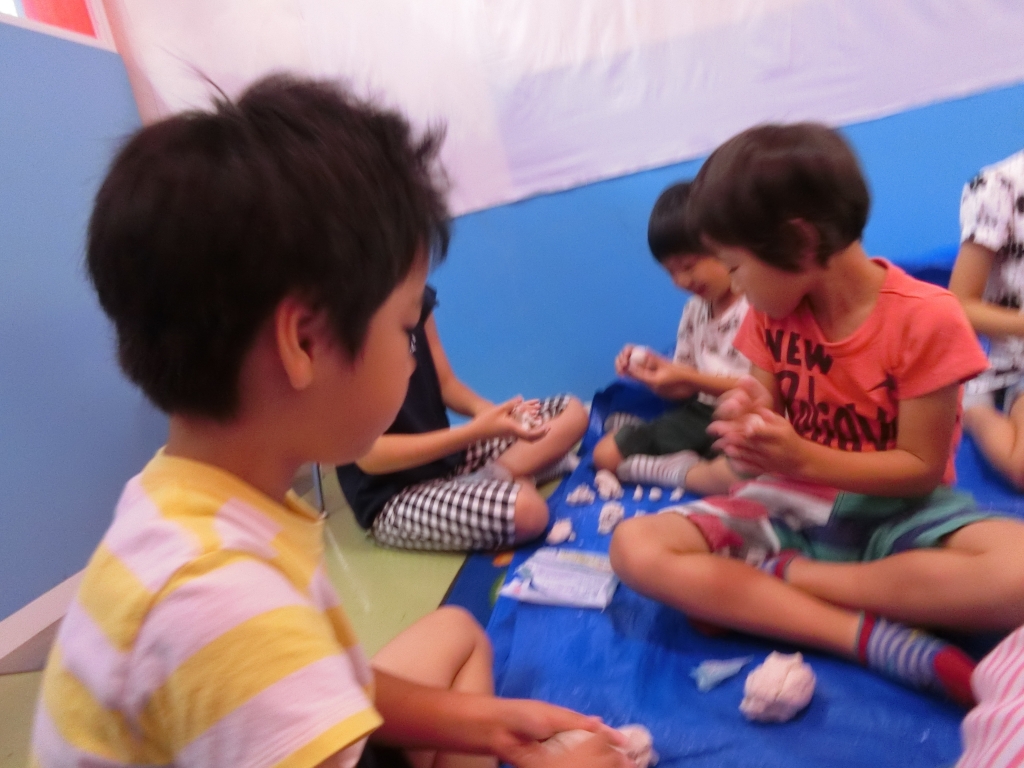 ☆We had fun in physical activities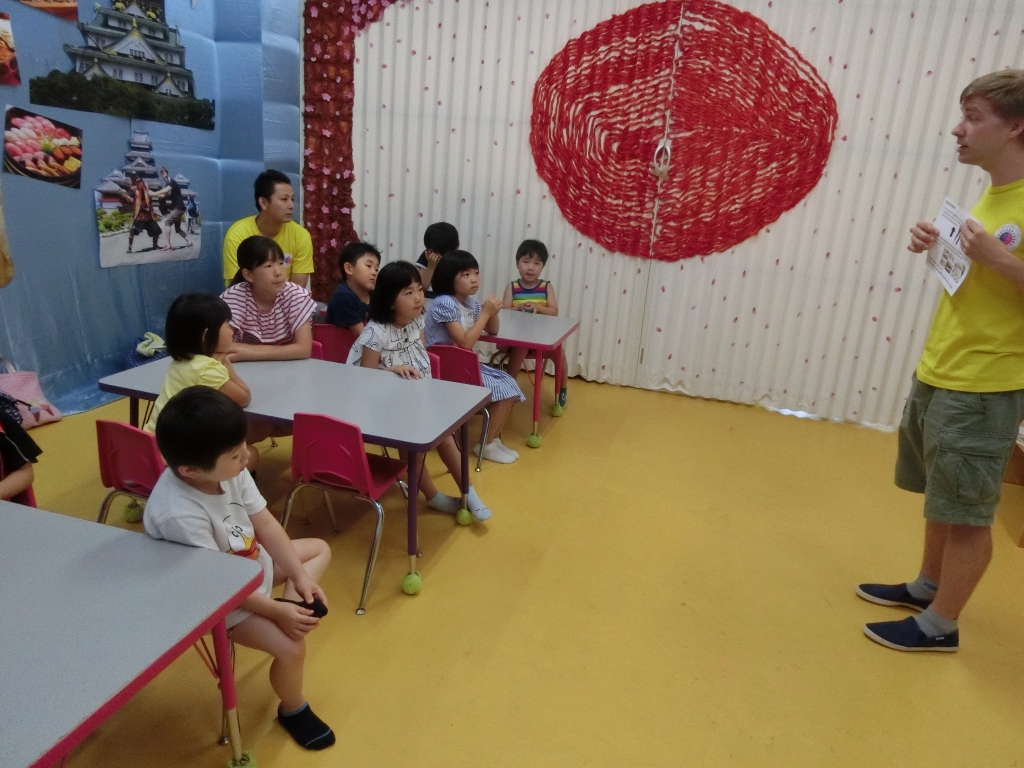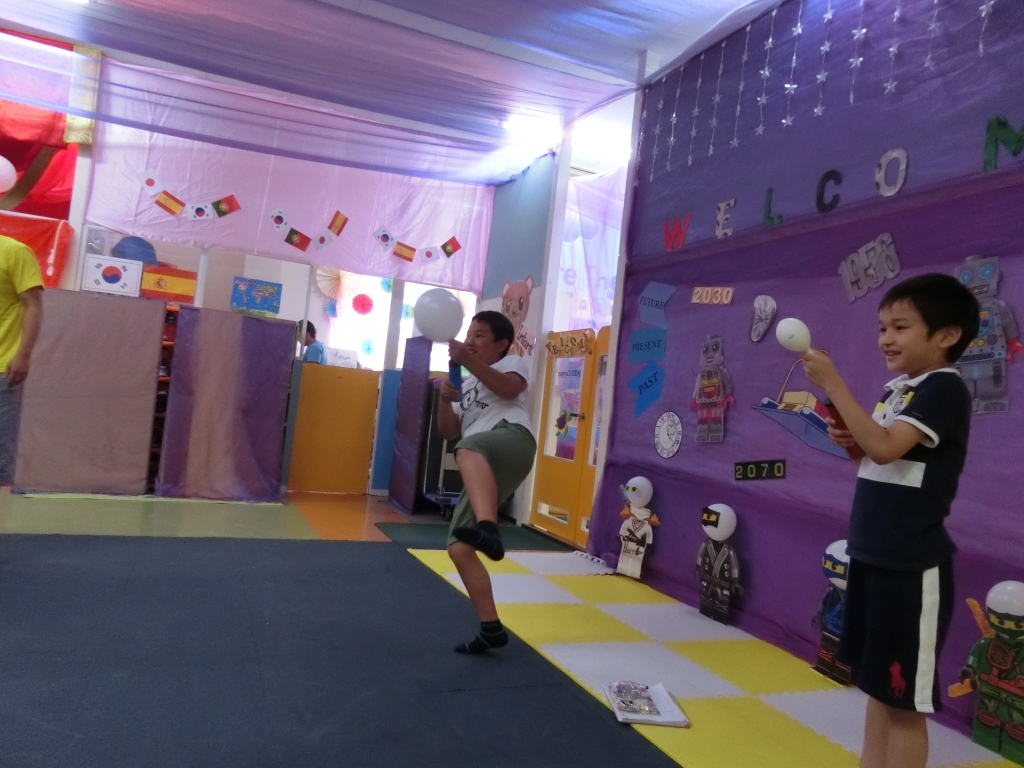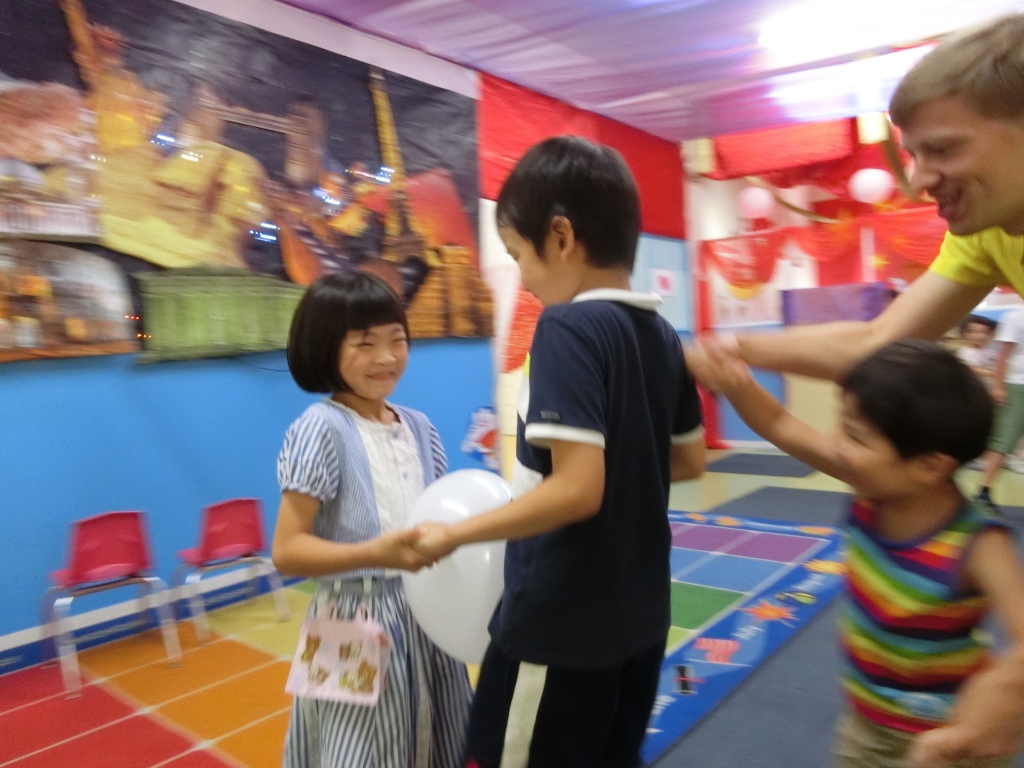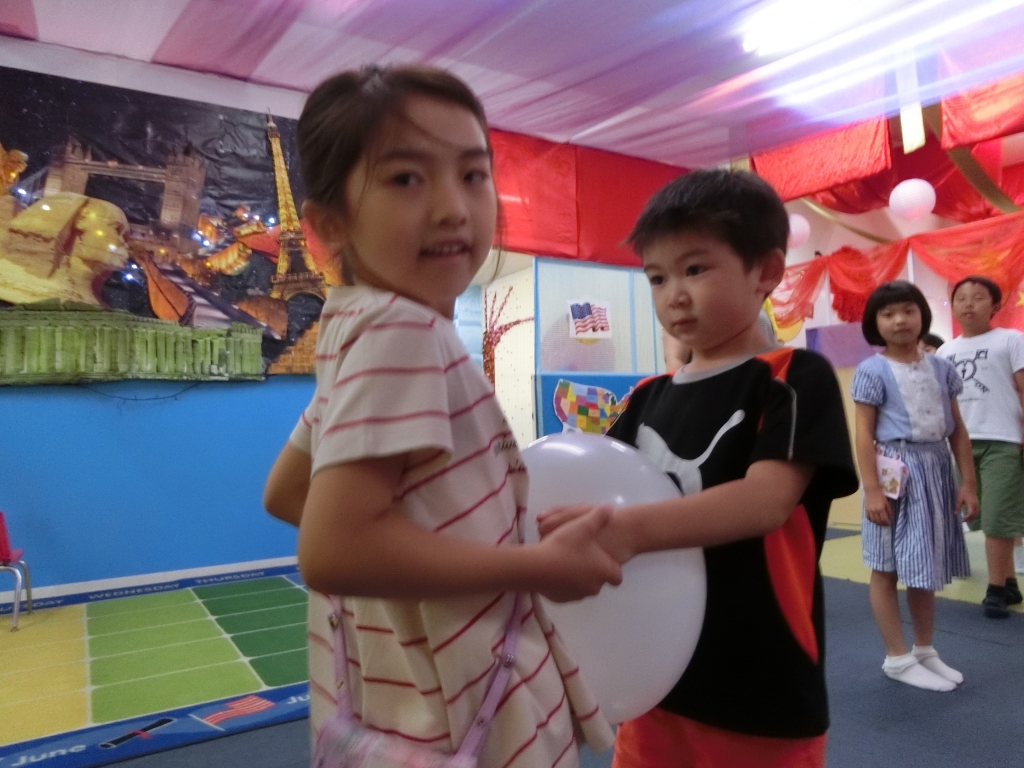 ☆Colorful sand art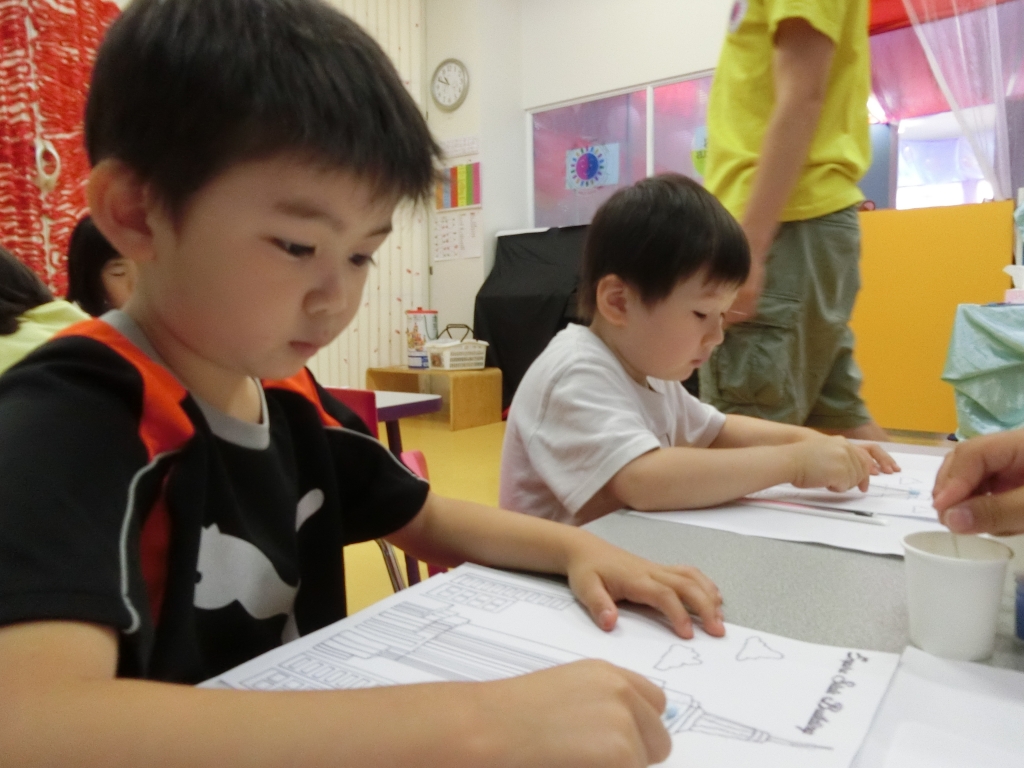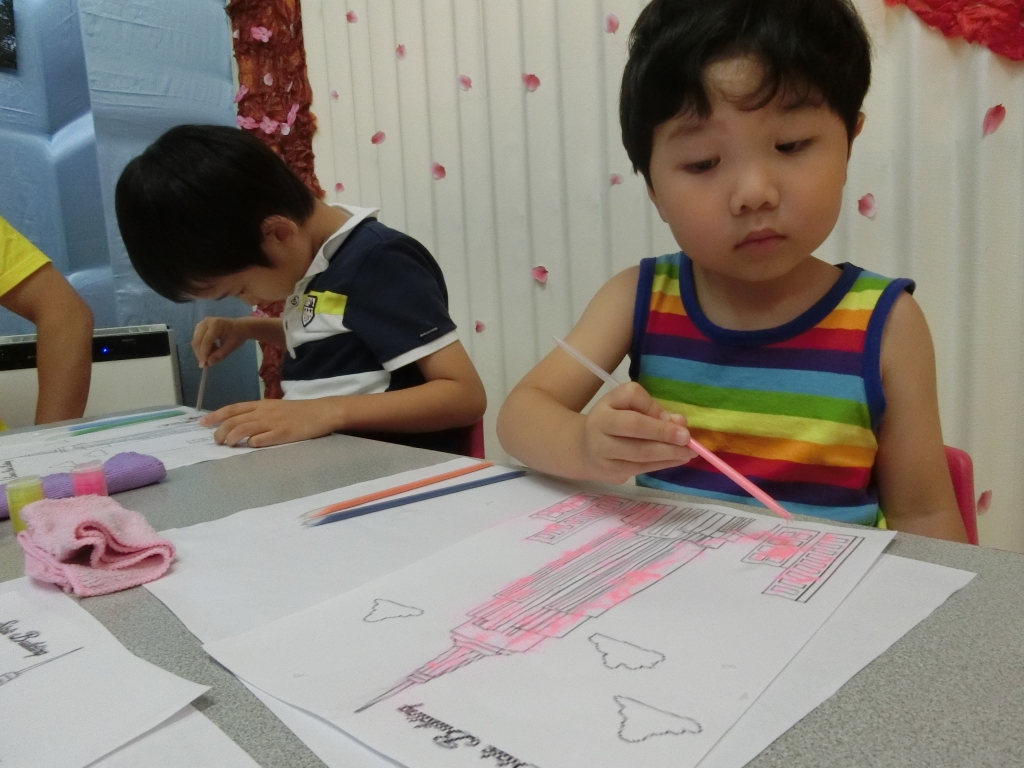 ☆We had a building race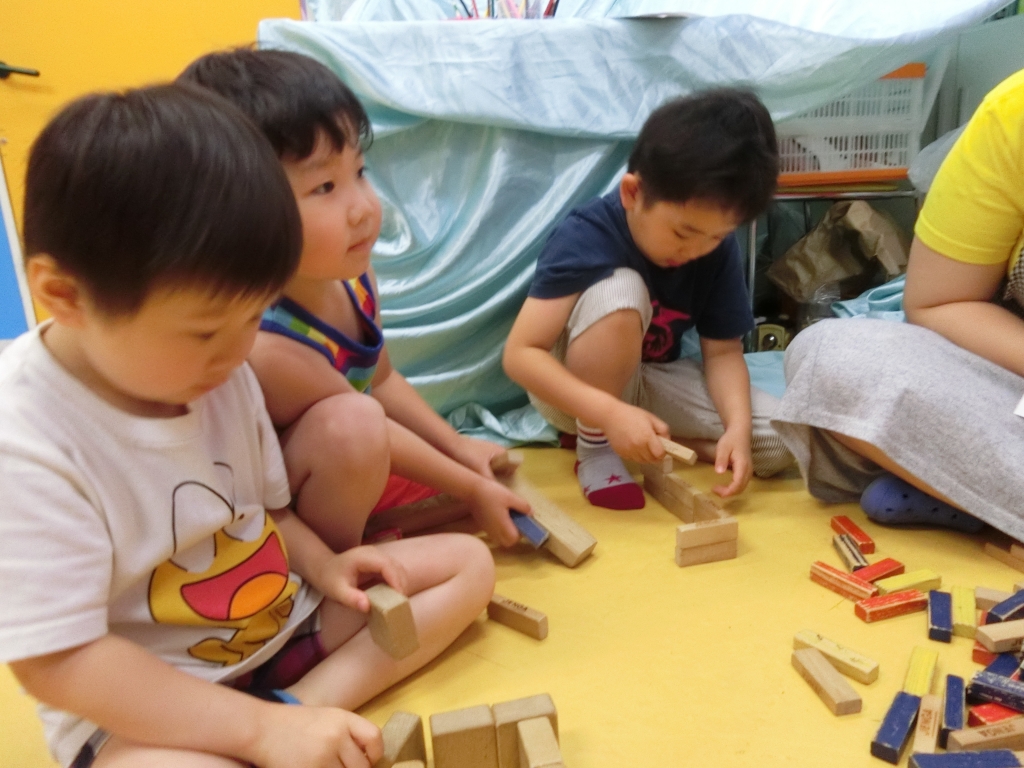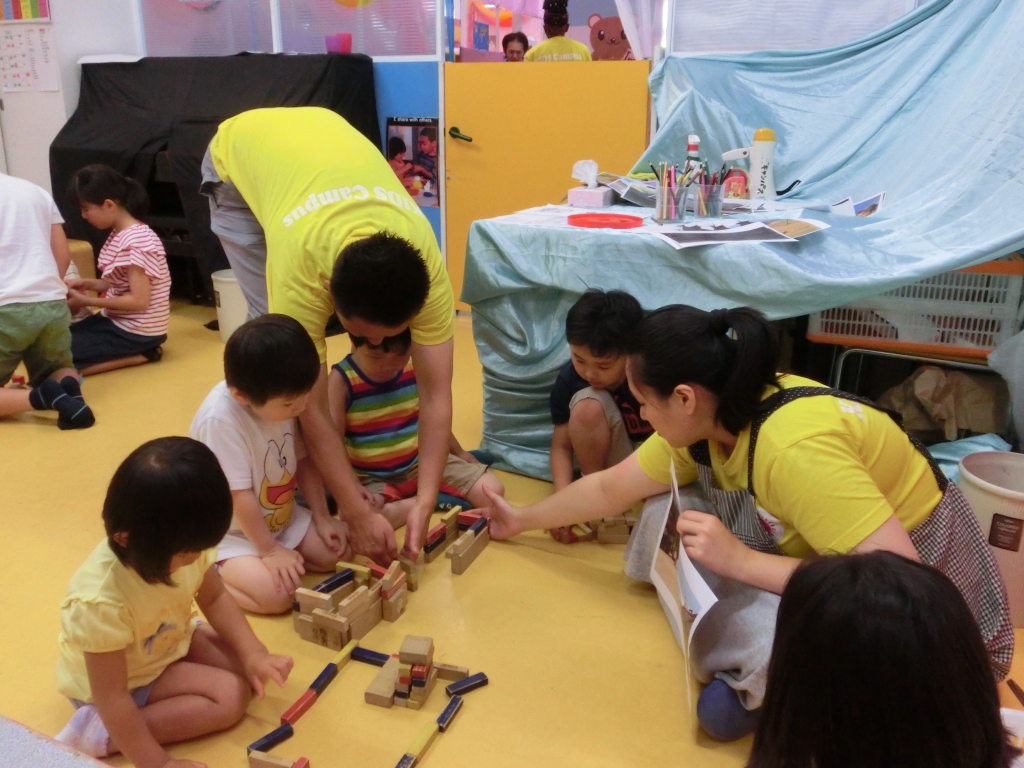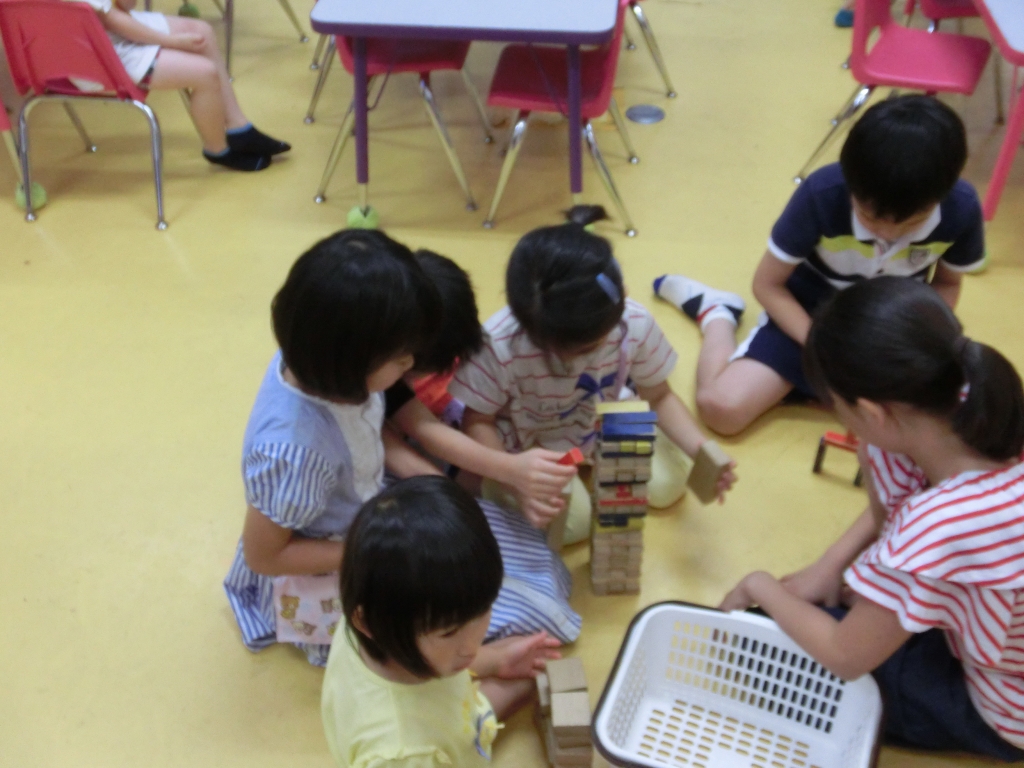 ☆We had an activity called "salt art"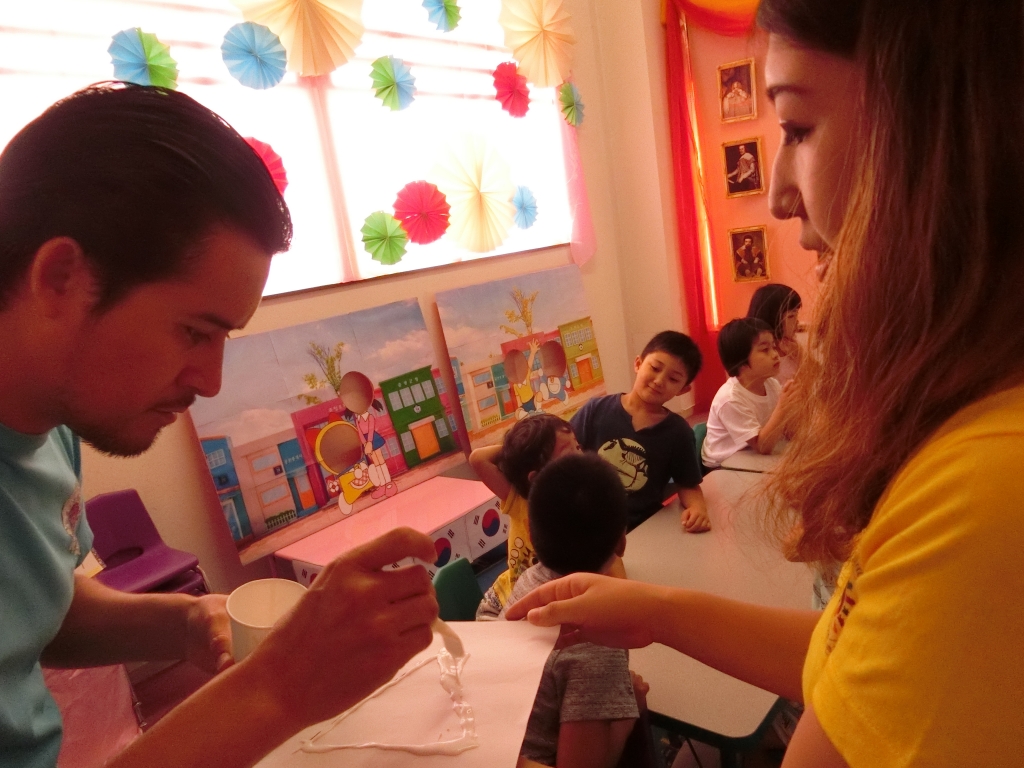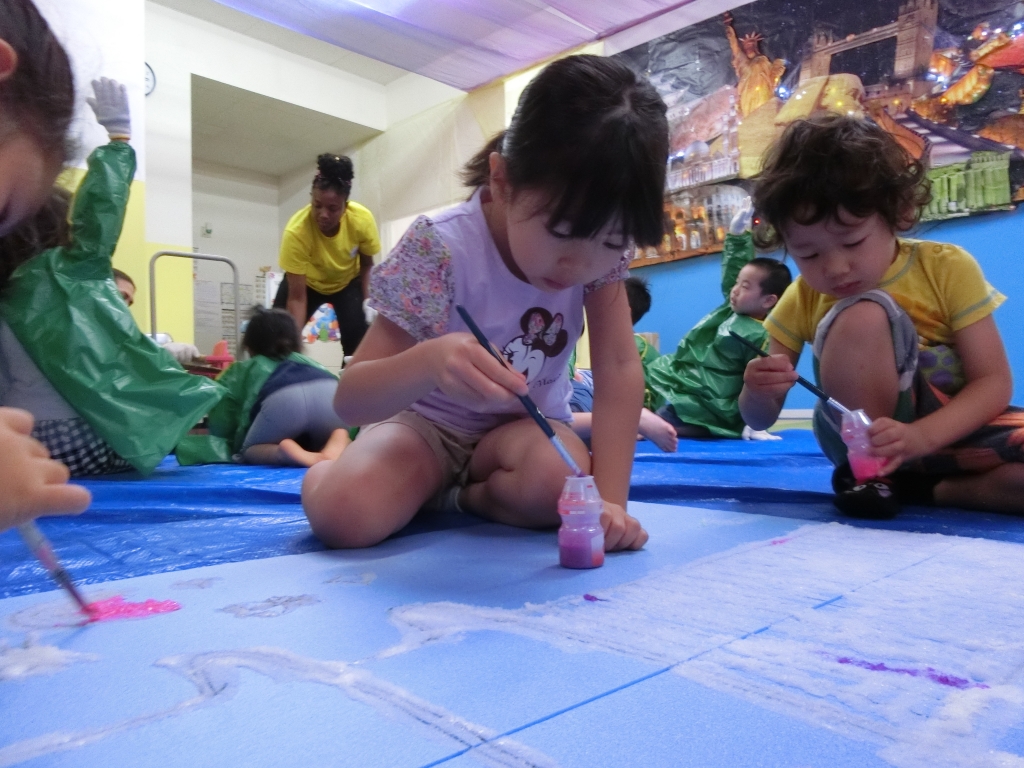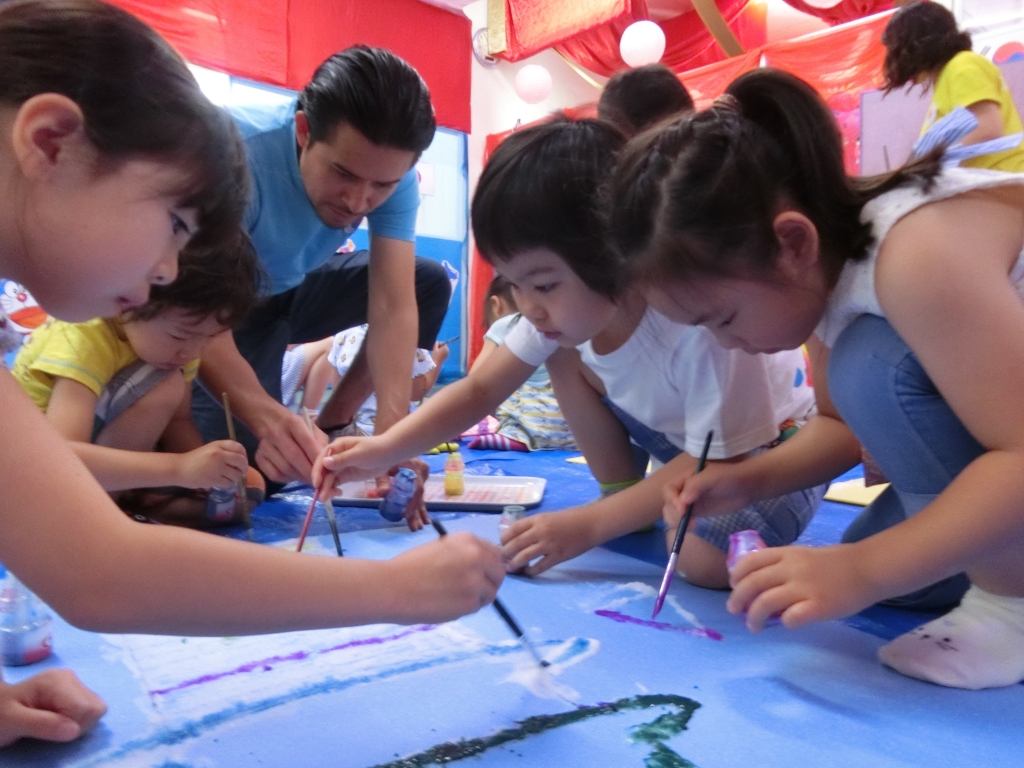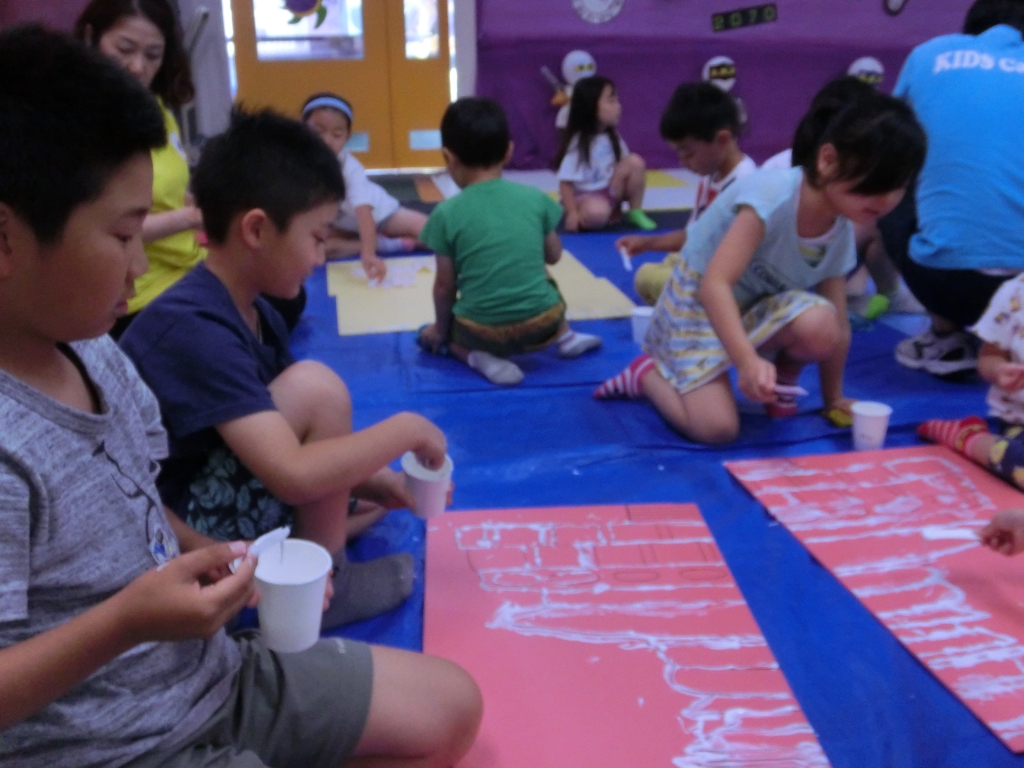 ☆It was great fun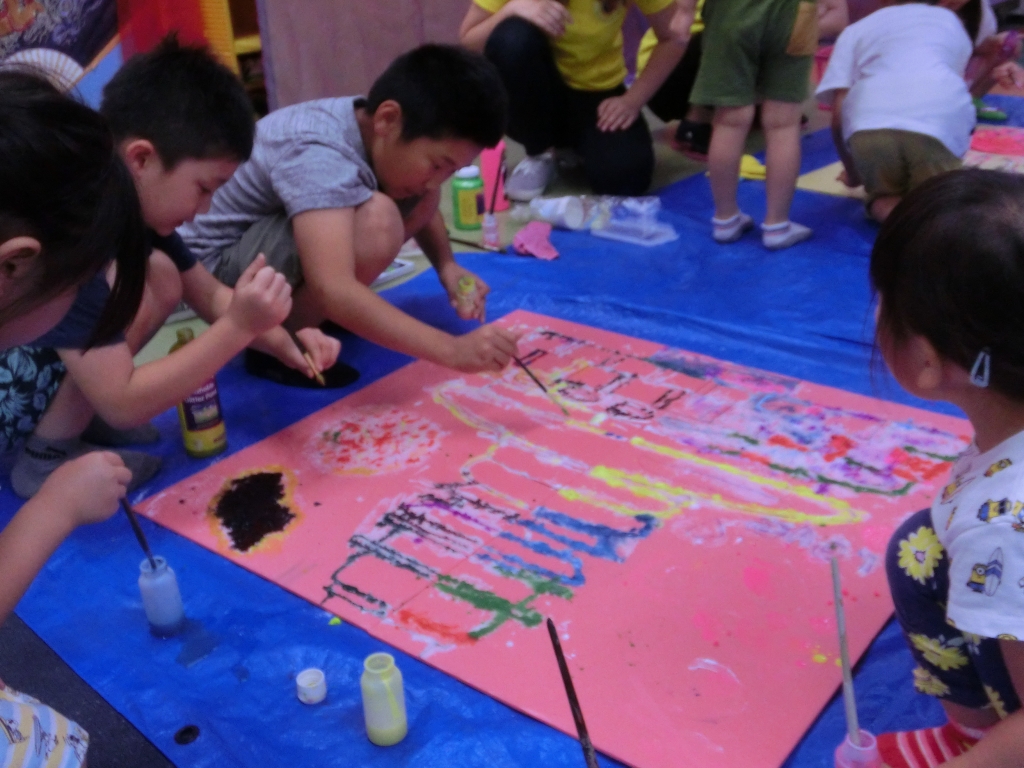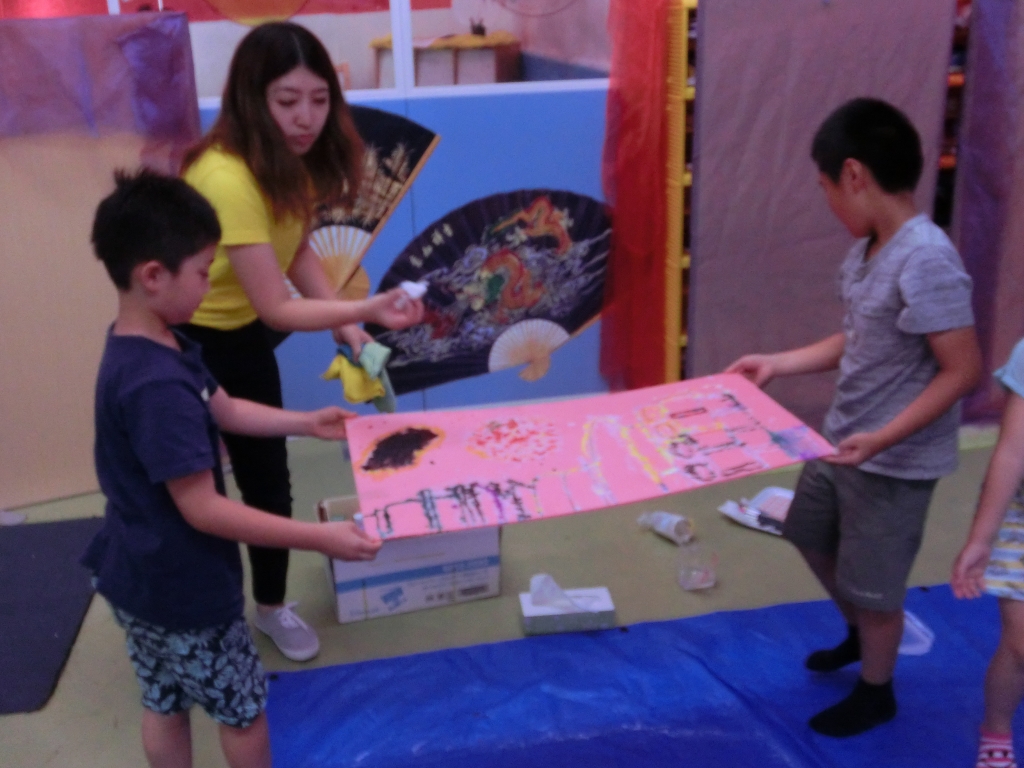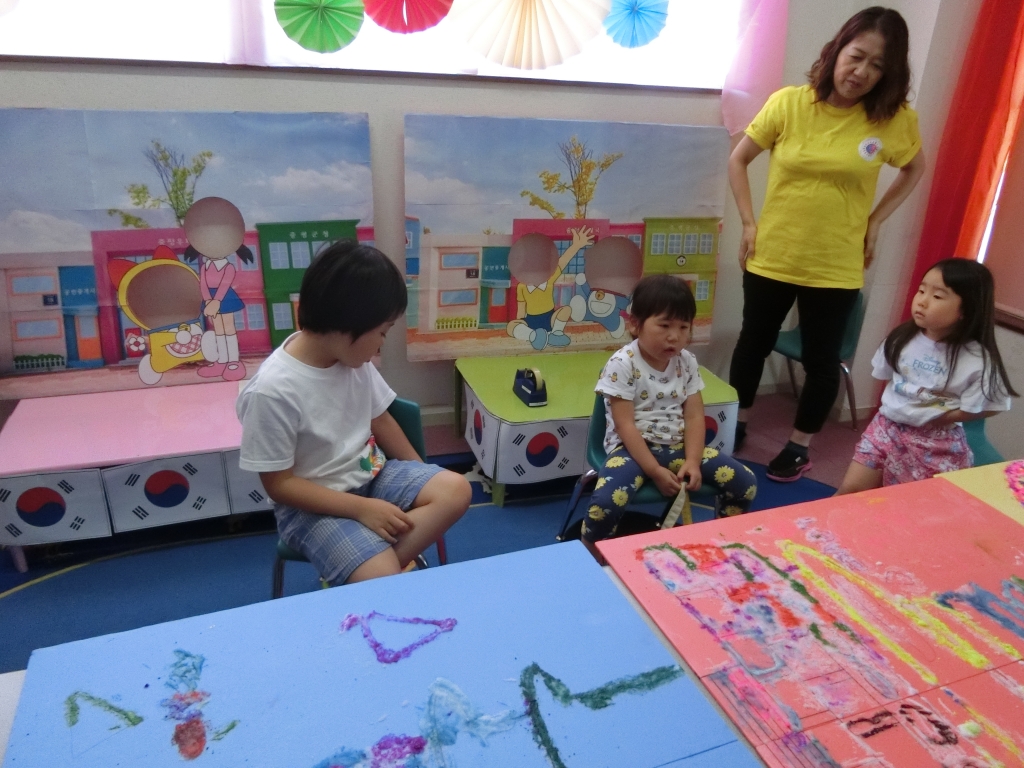 ☆Hello, everyone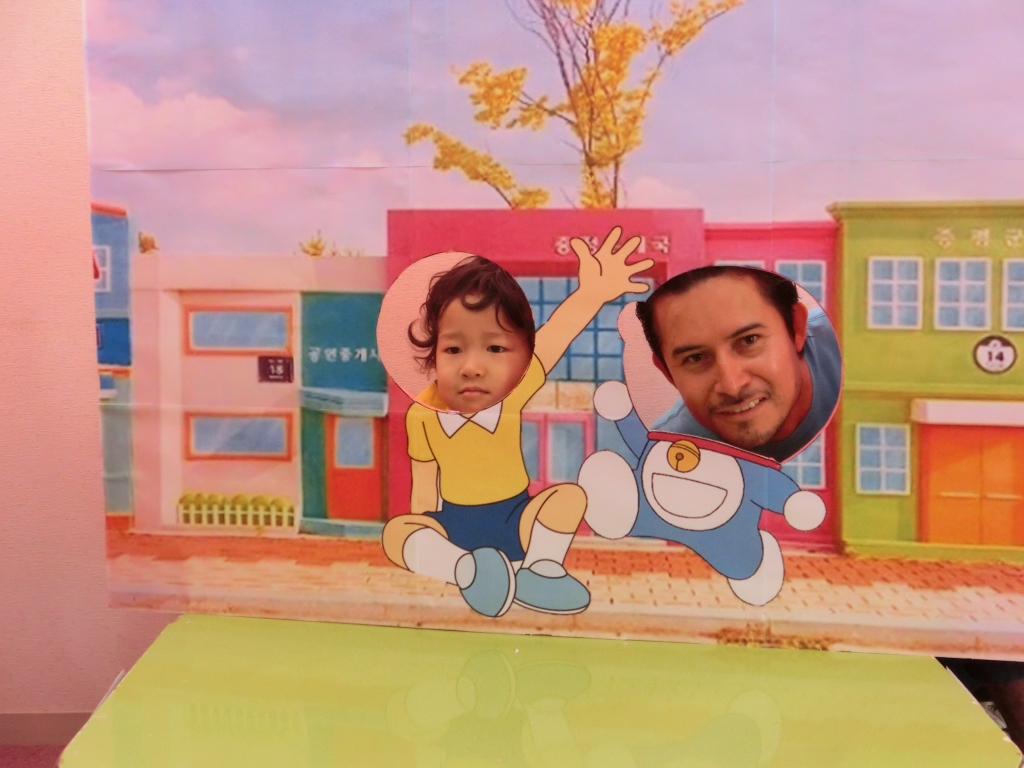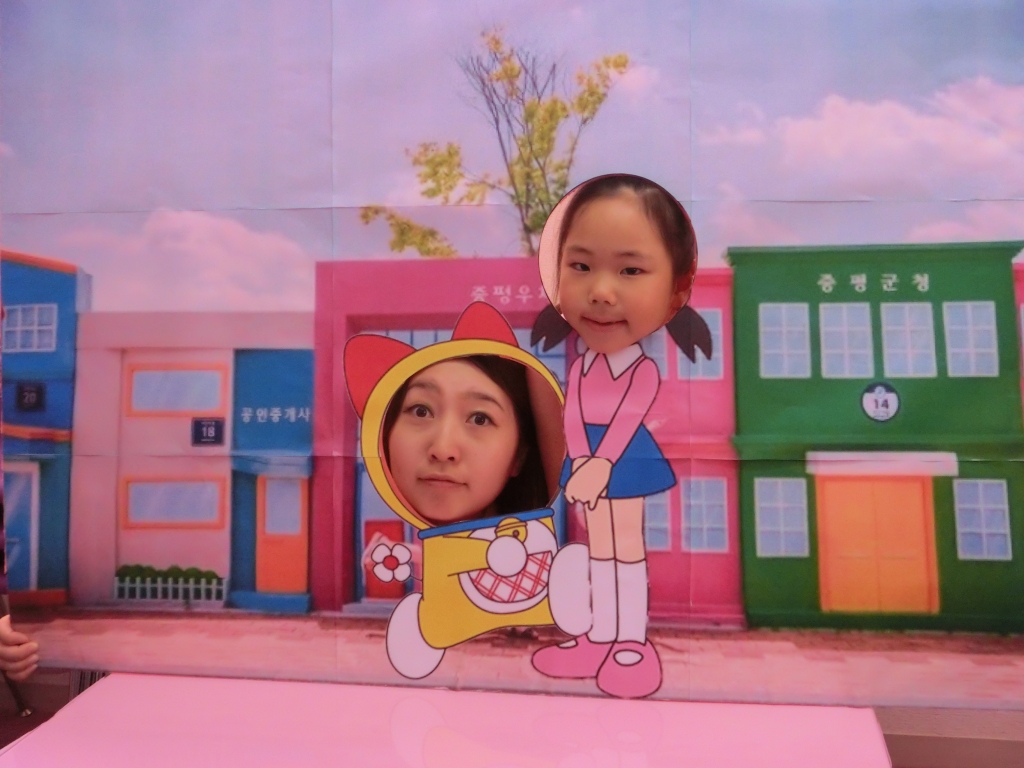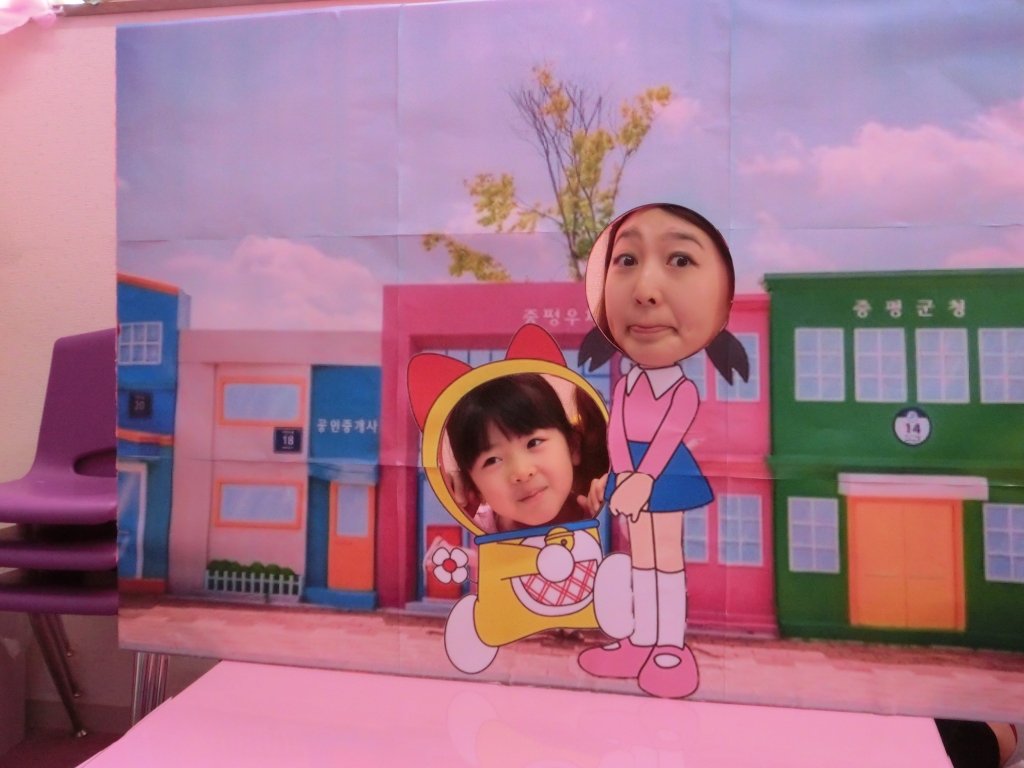 ☆What did you learn today?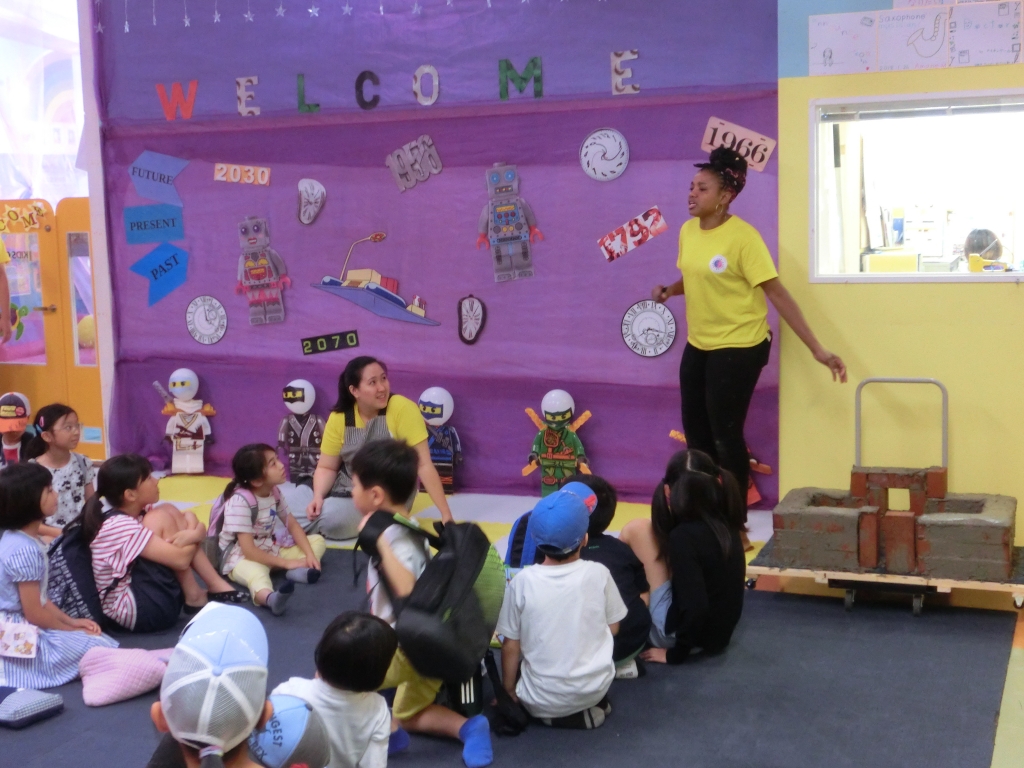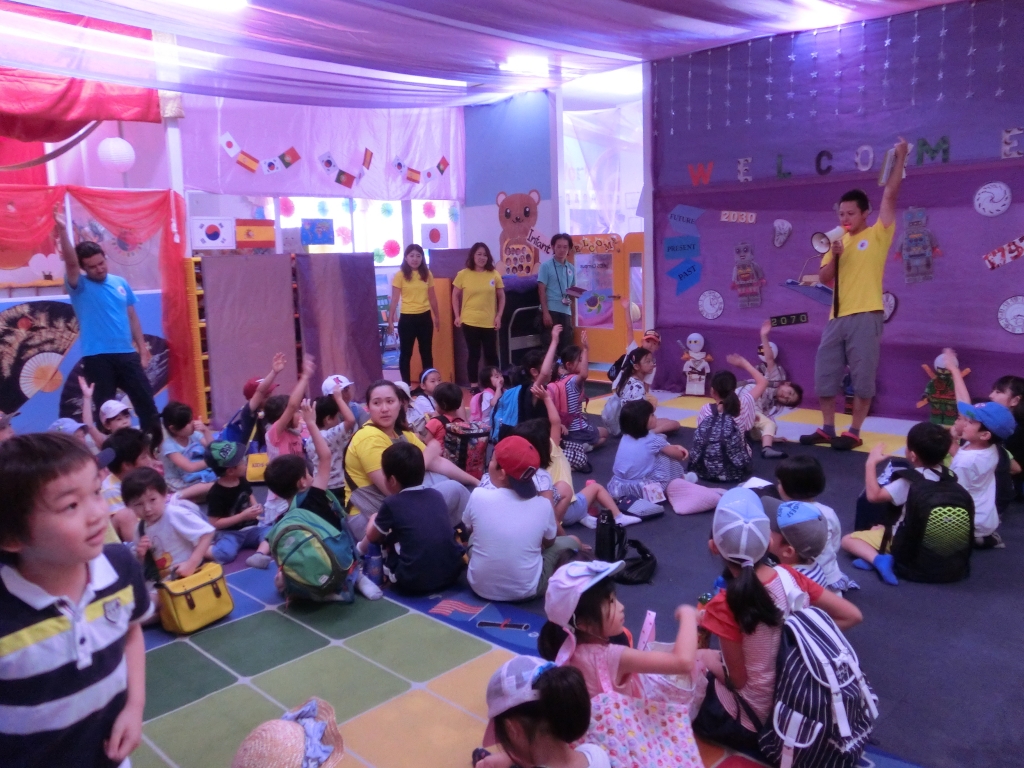 Day 3の様子:
☆「今日もがんばるぞ!」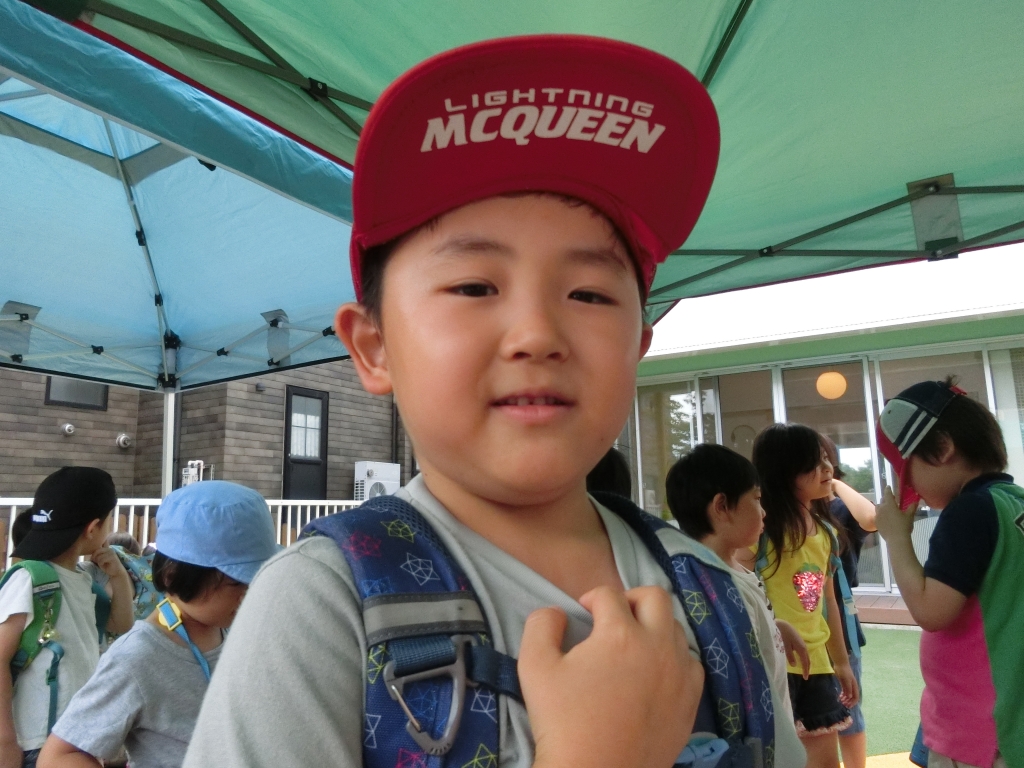 ☆We are going to cook today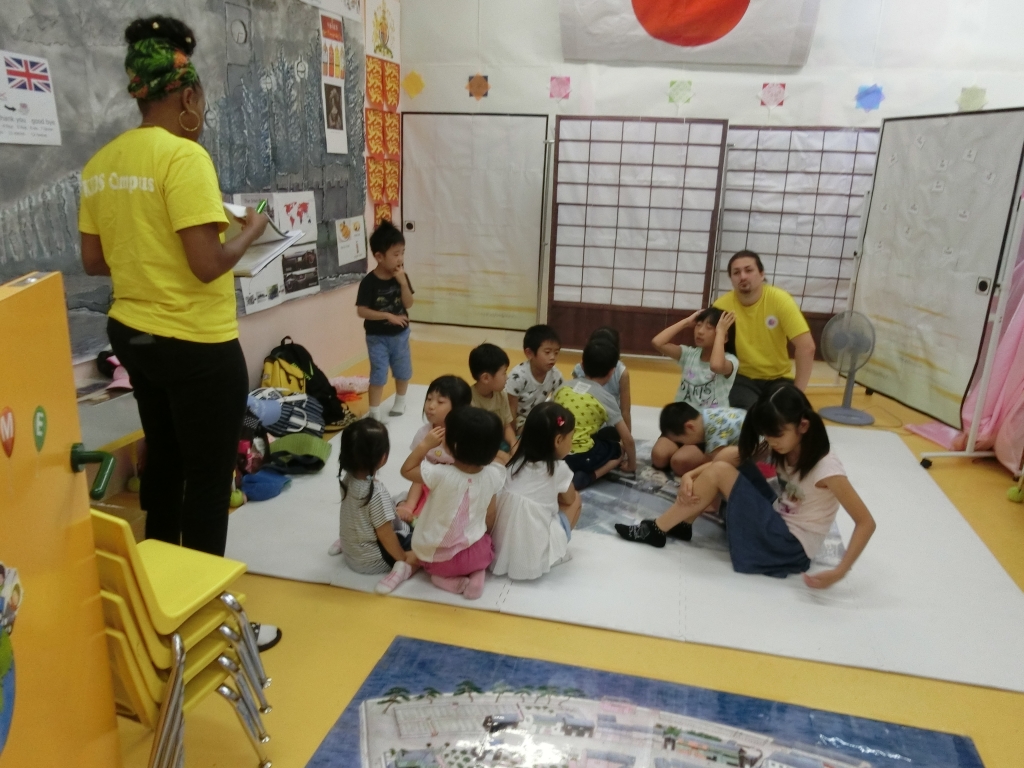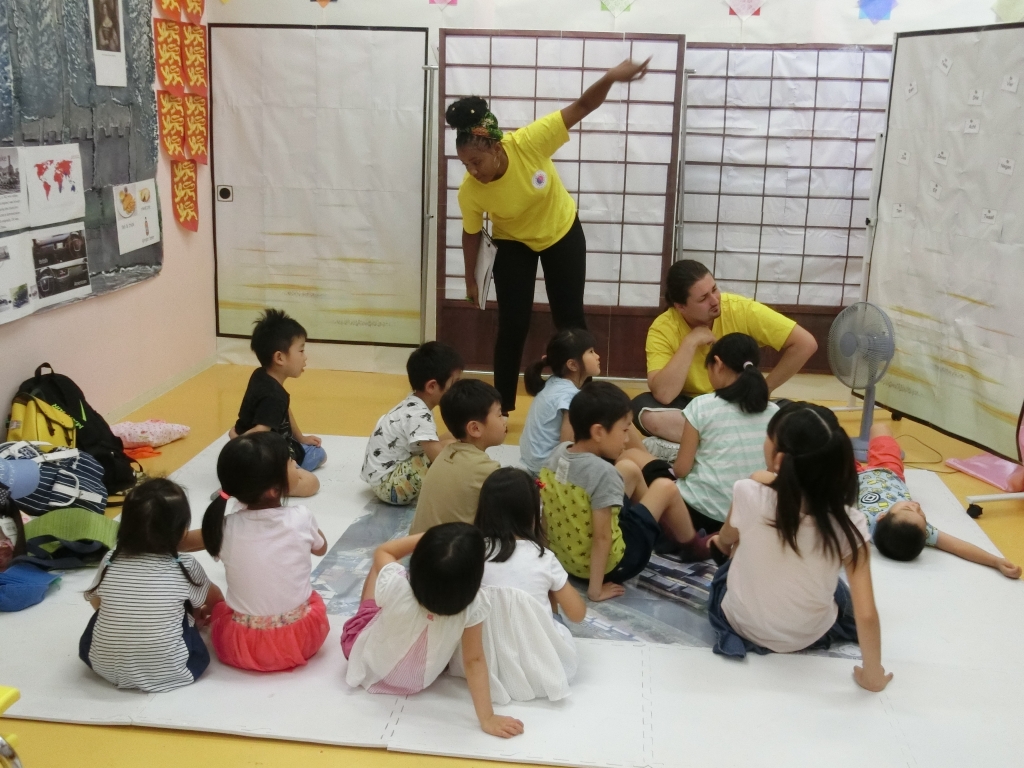 ☆What did we make yesterday?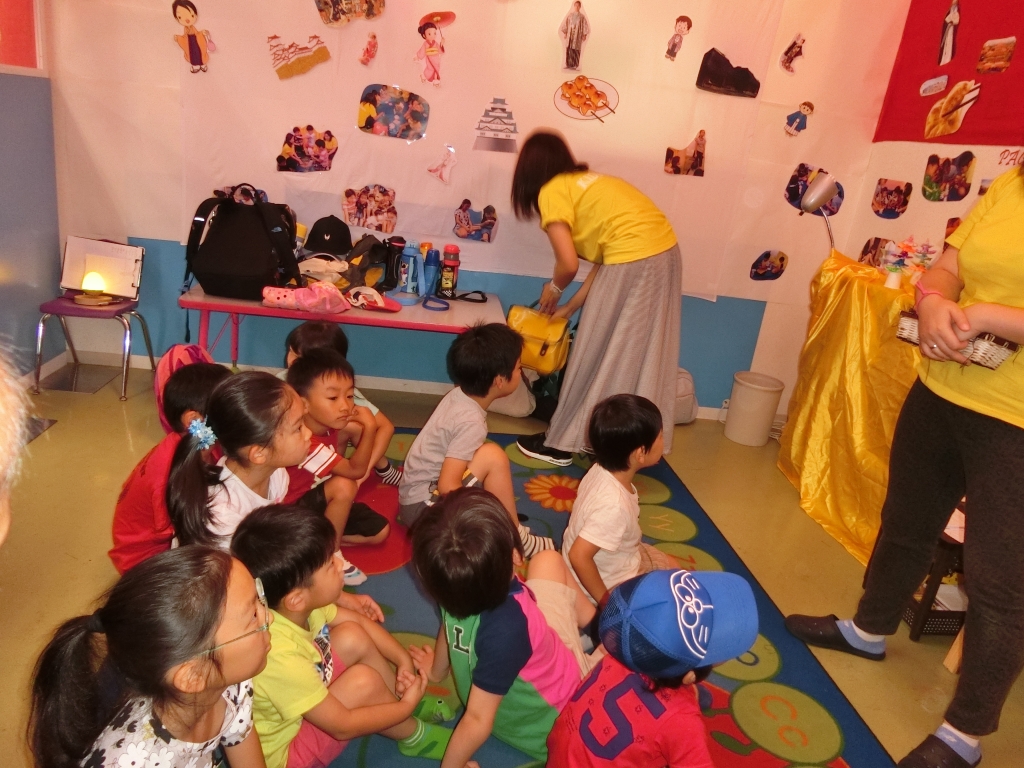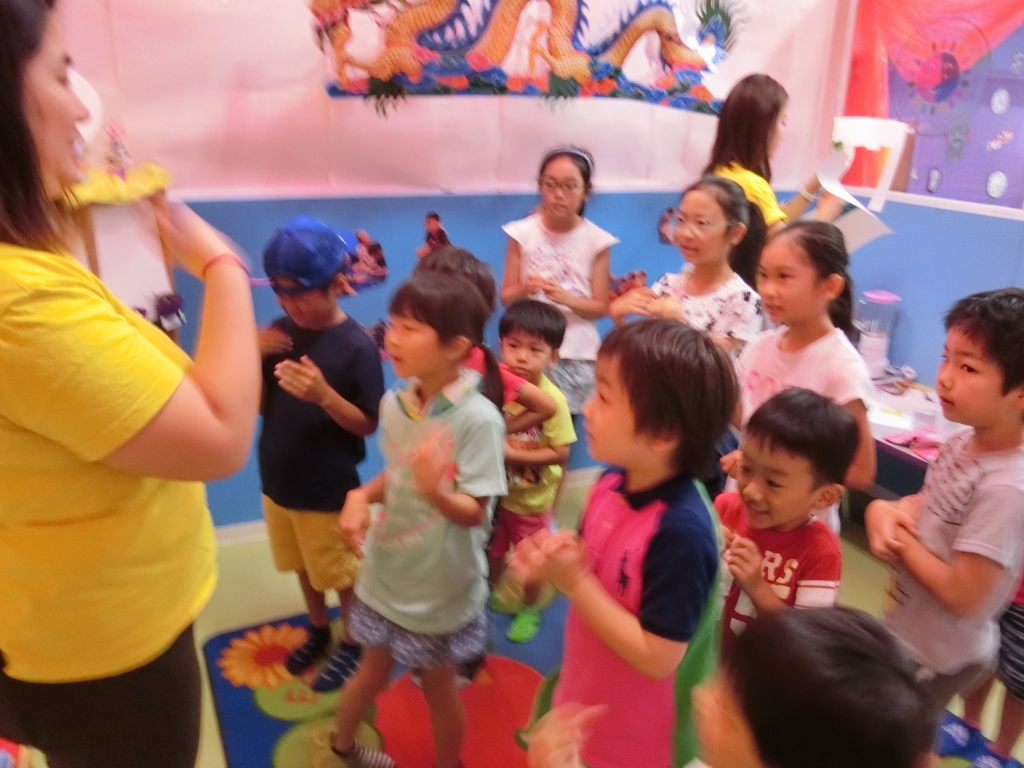 ☆"Come on, baby America

"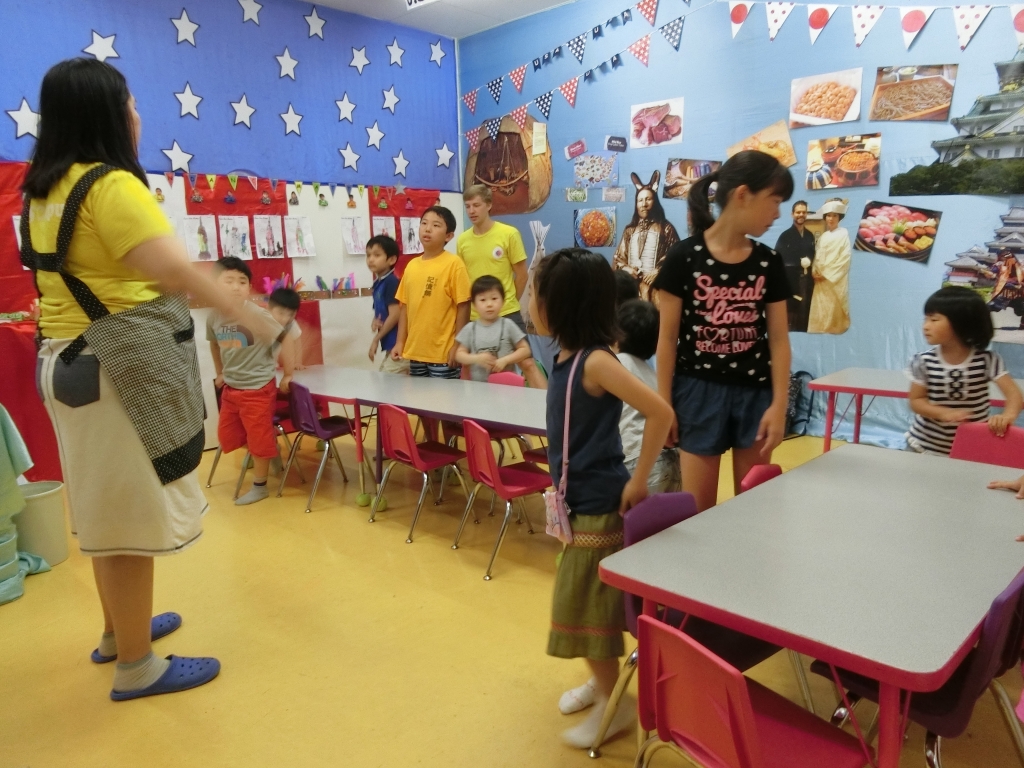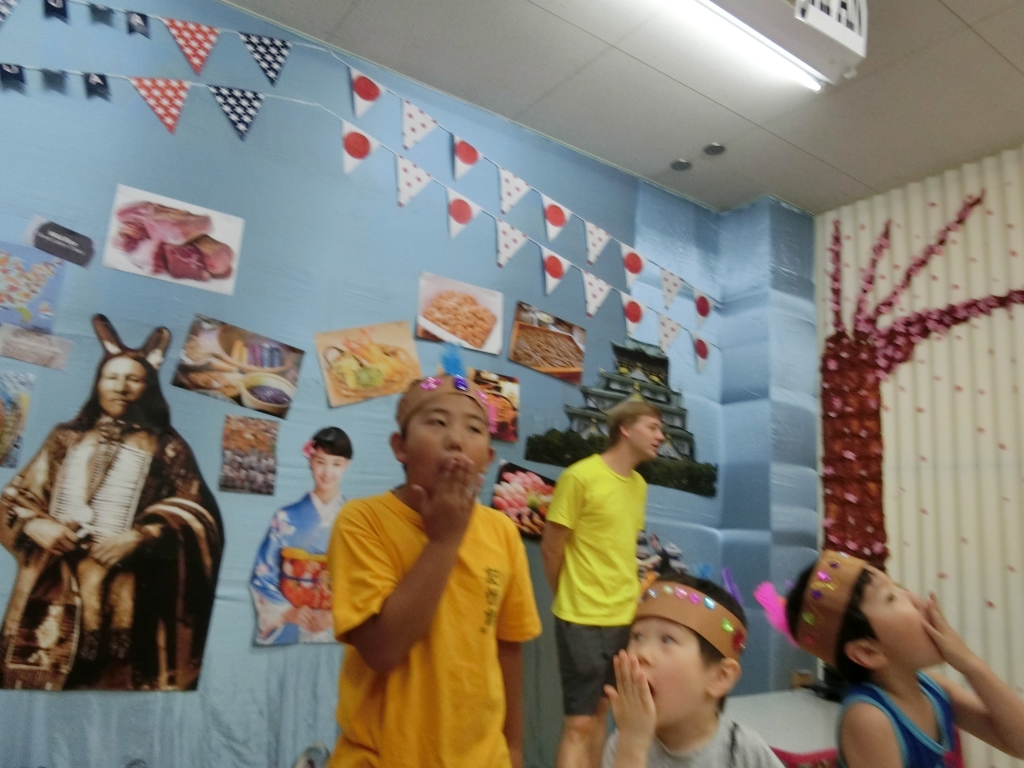 ☆Let's prepare for cooking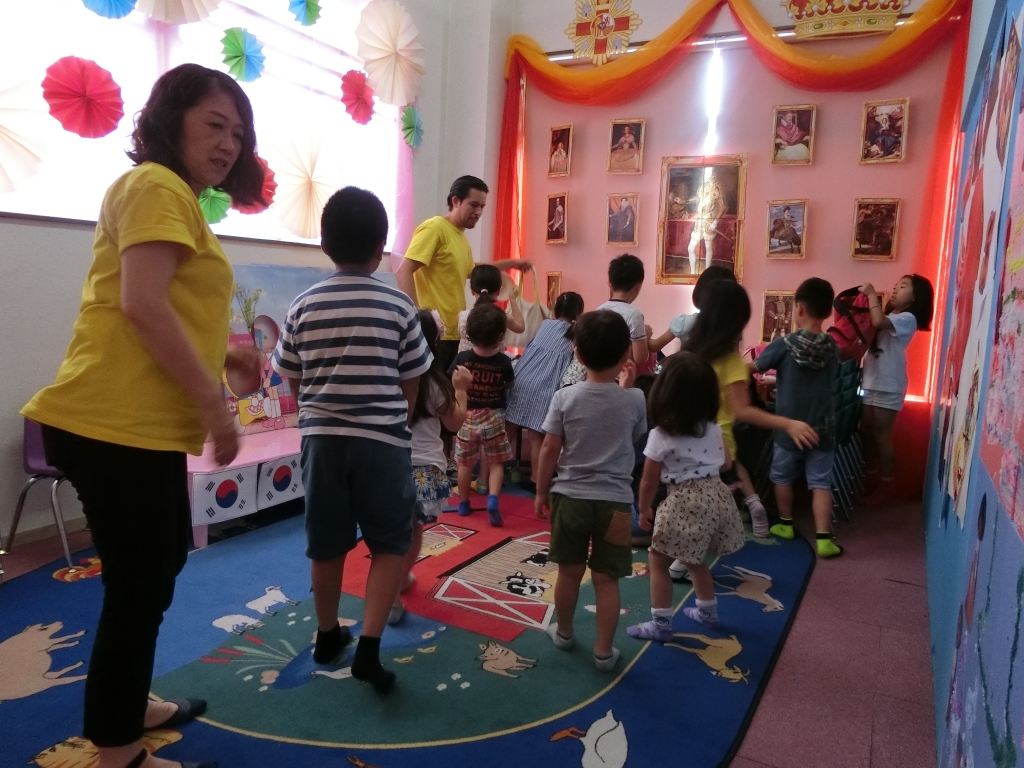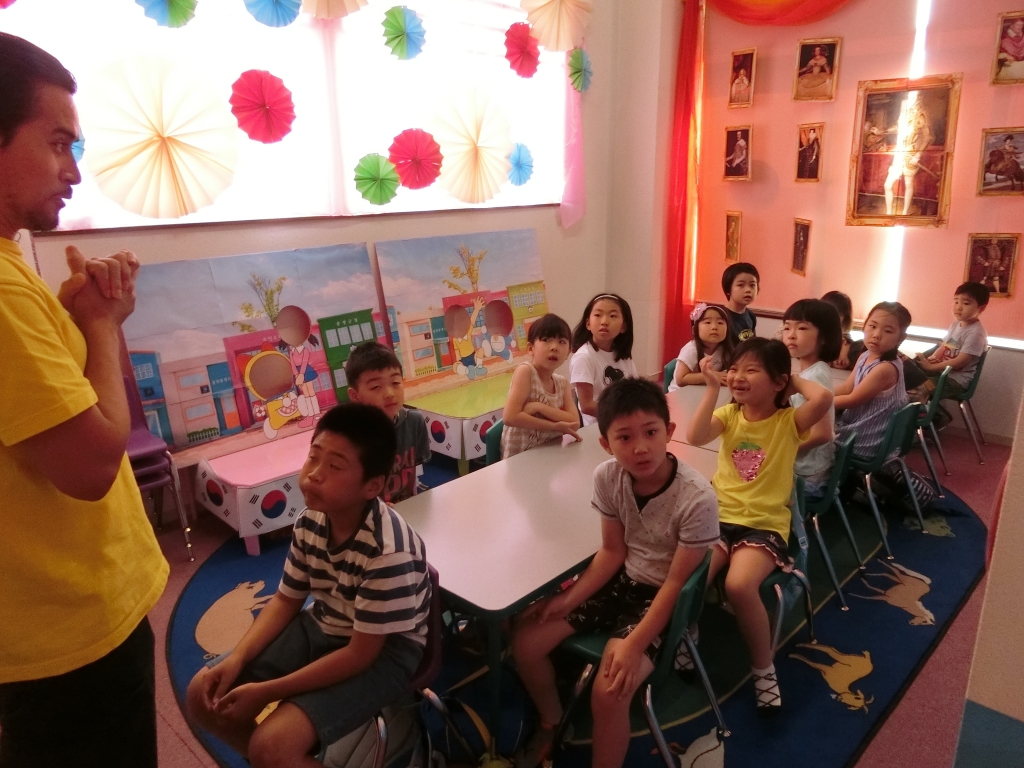 ☆We need to cook lots of food today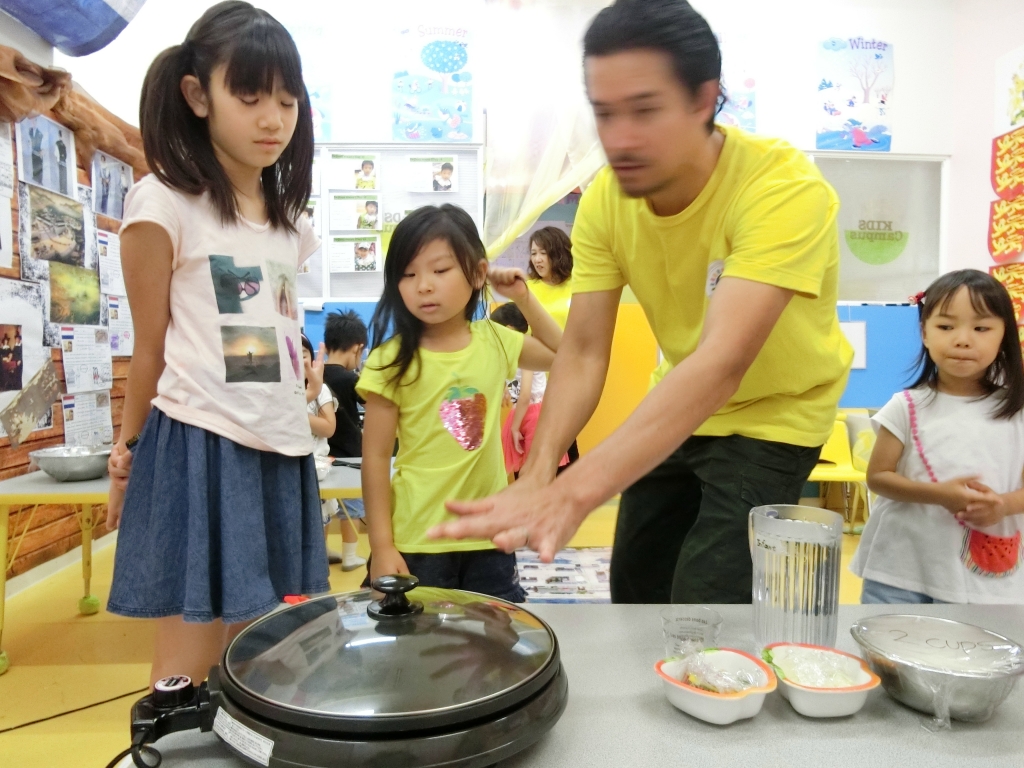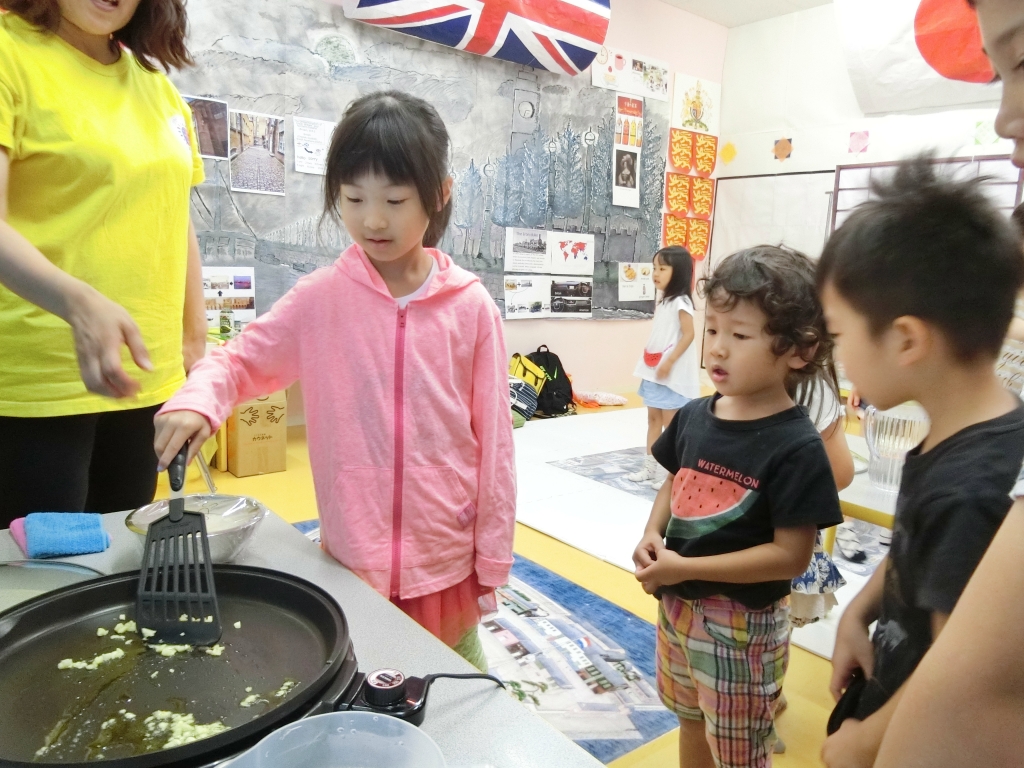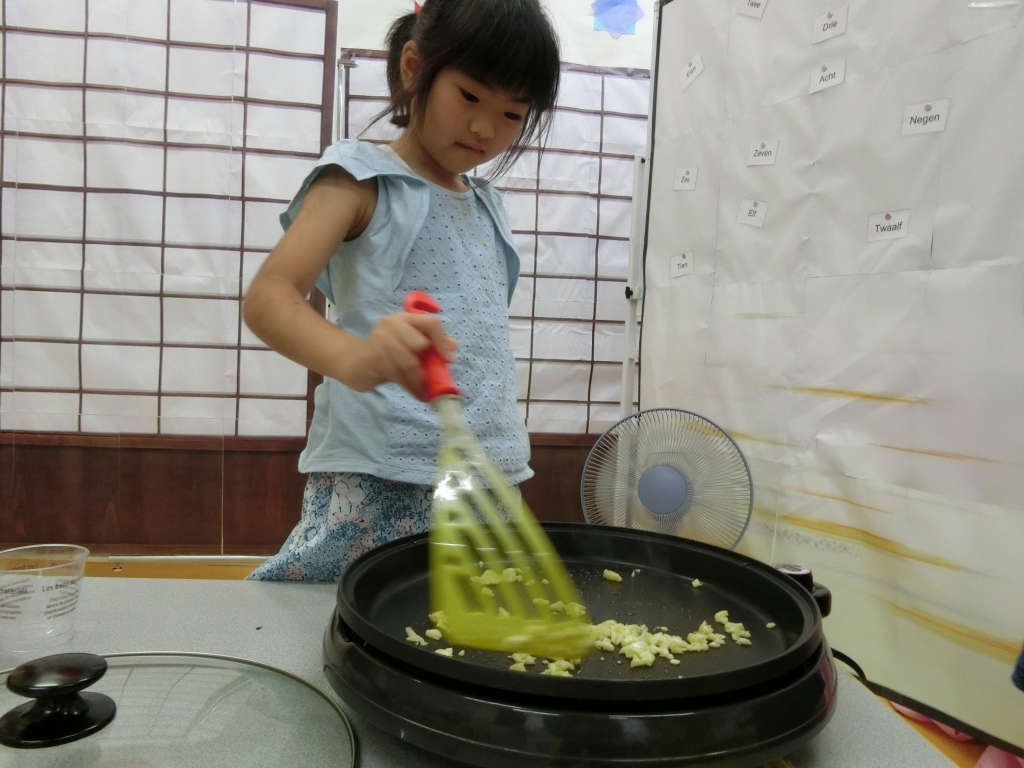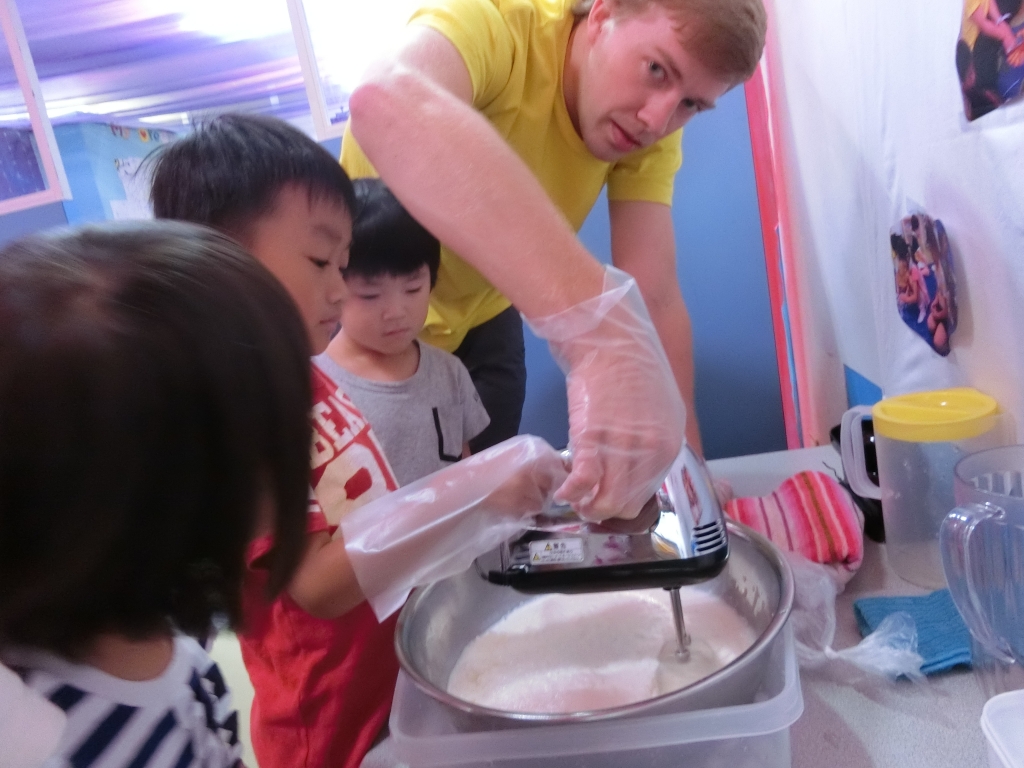 ☆Let's cut the tomatoes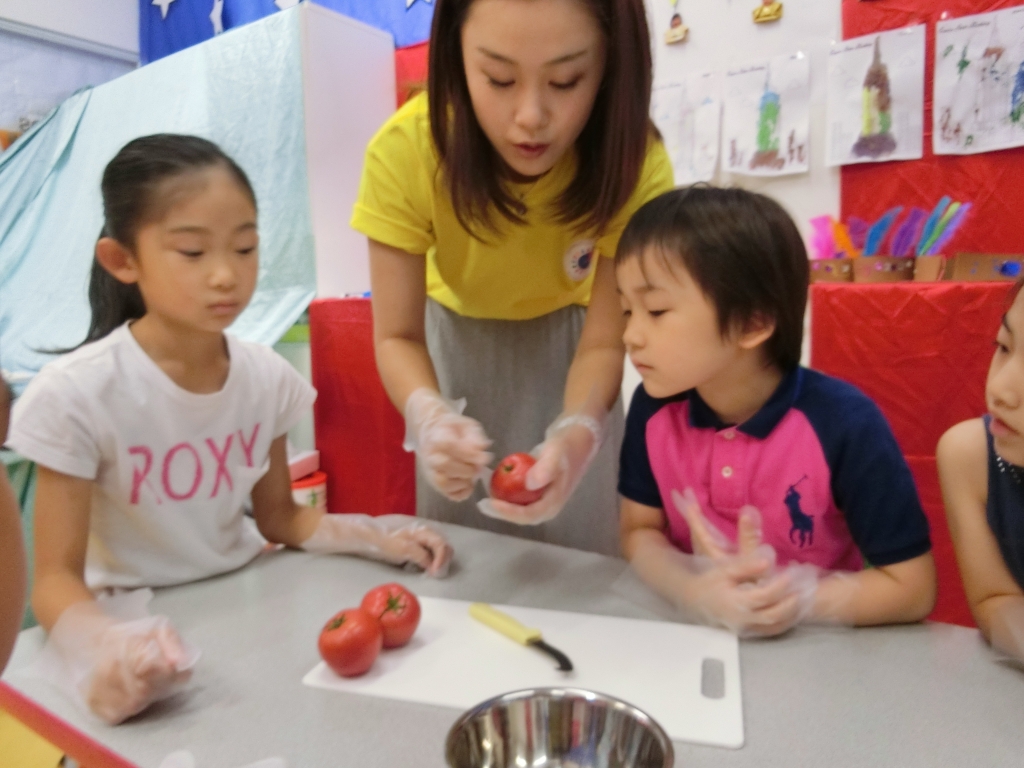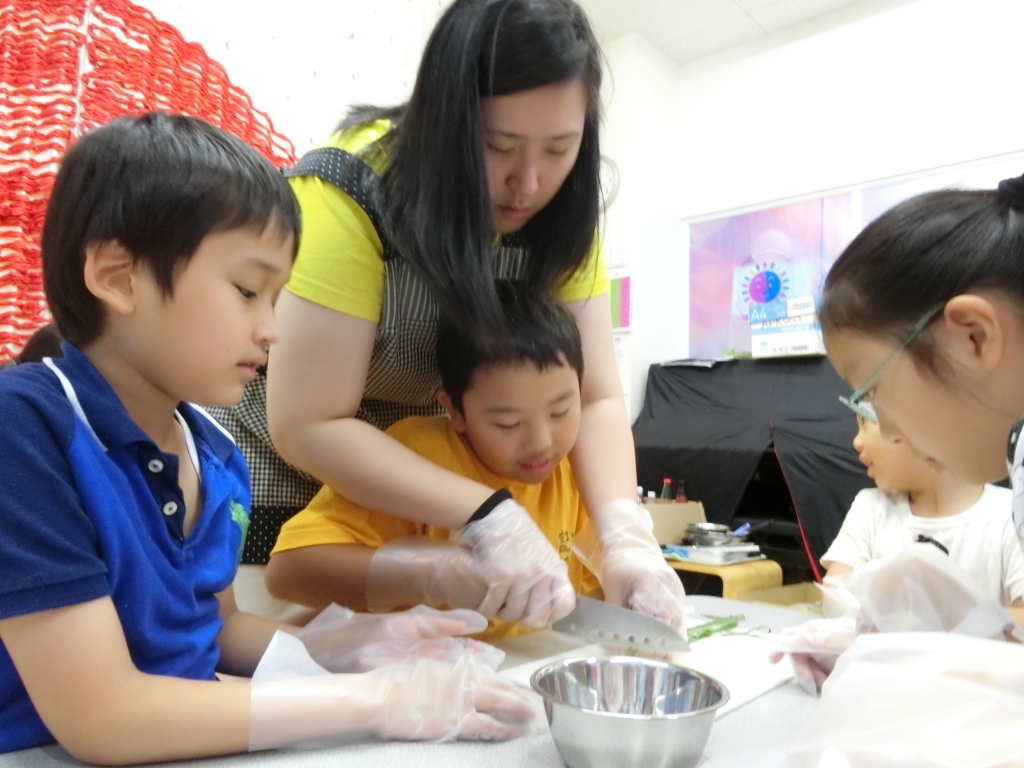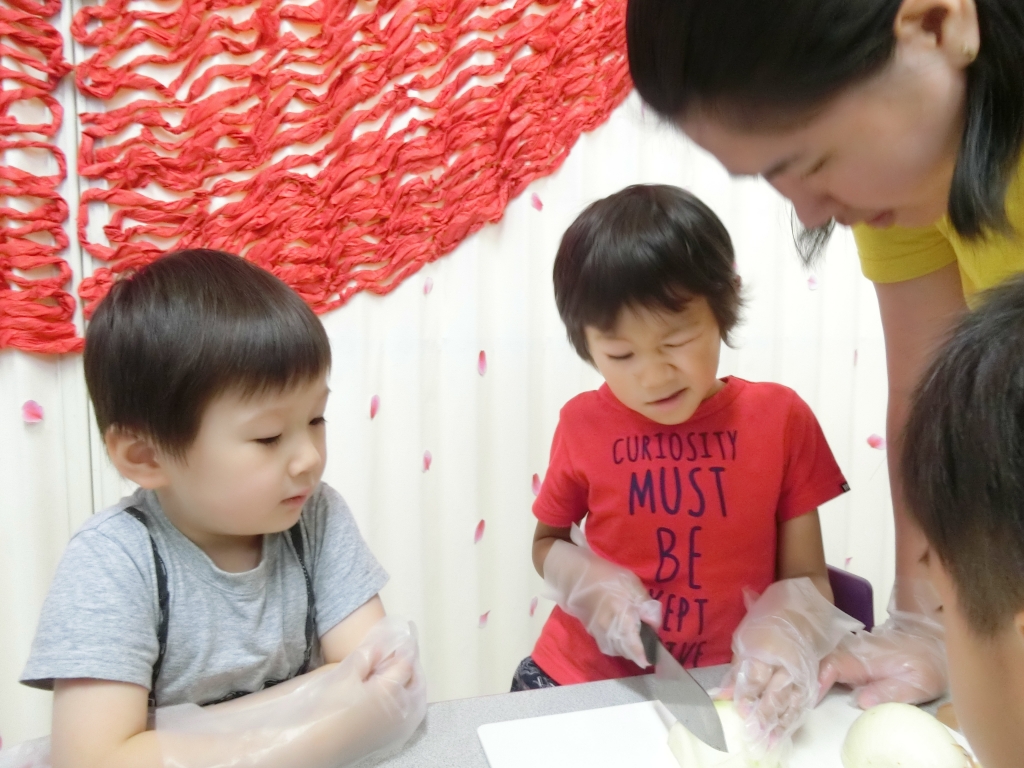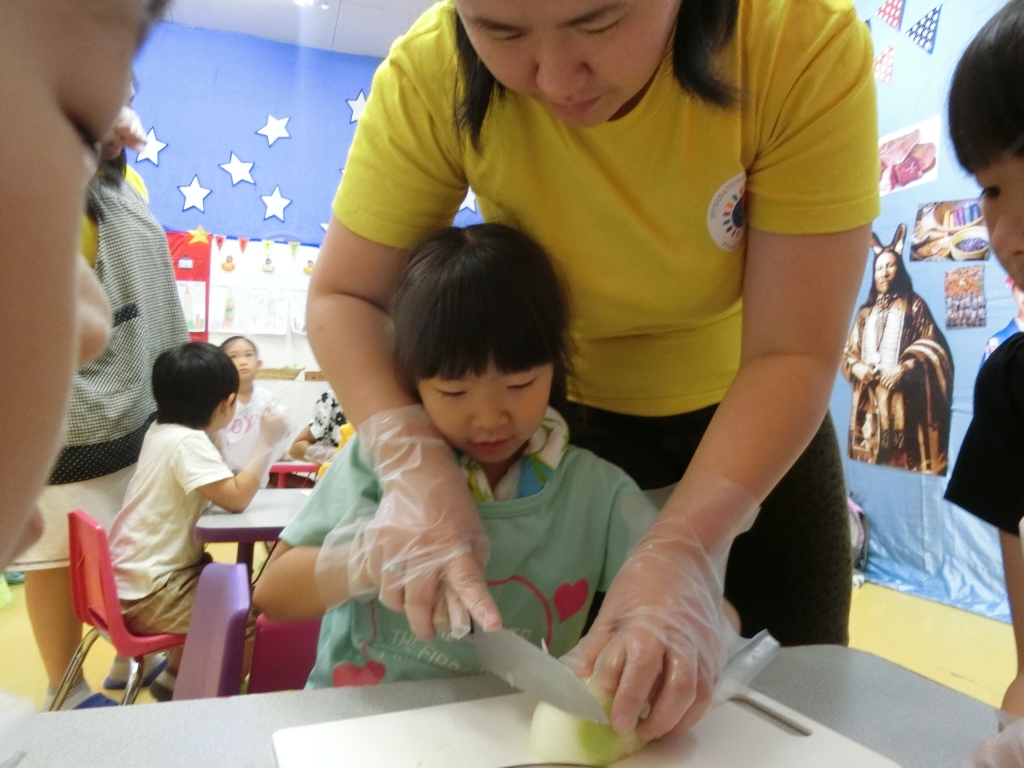 ☆Watch, careful, do it slowly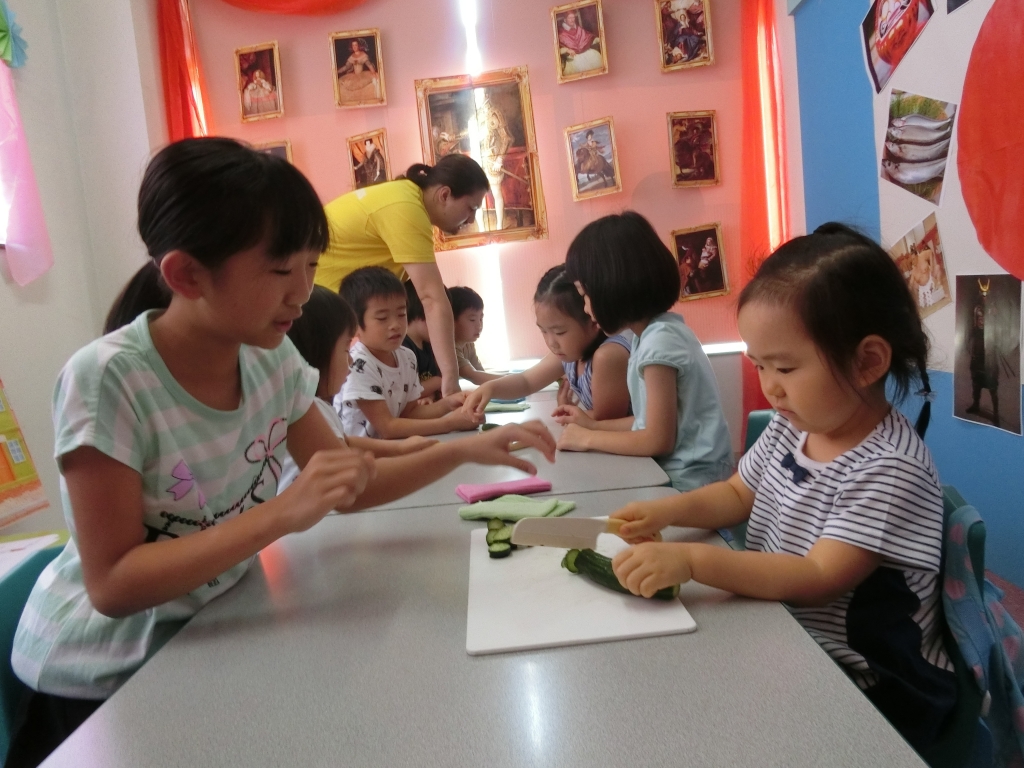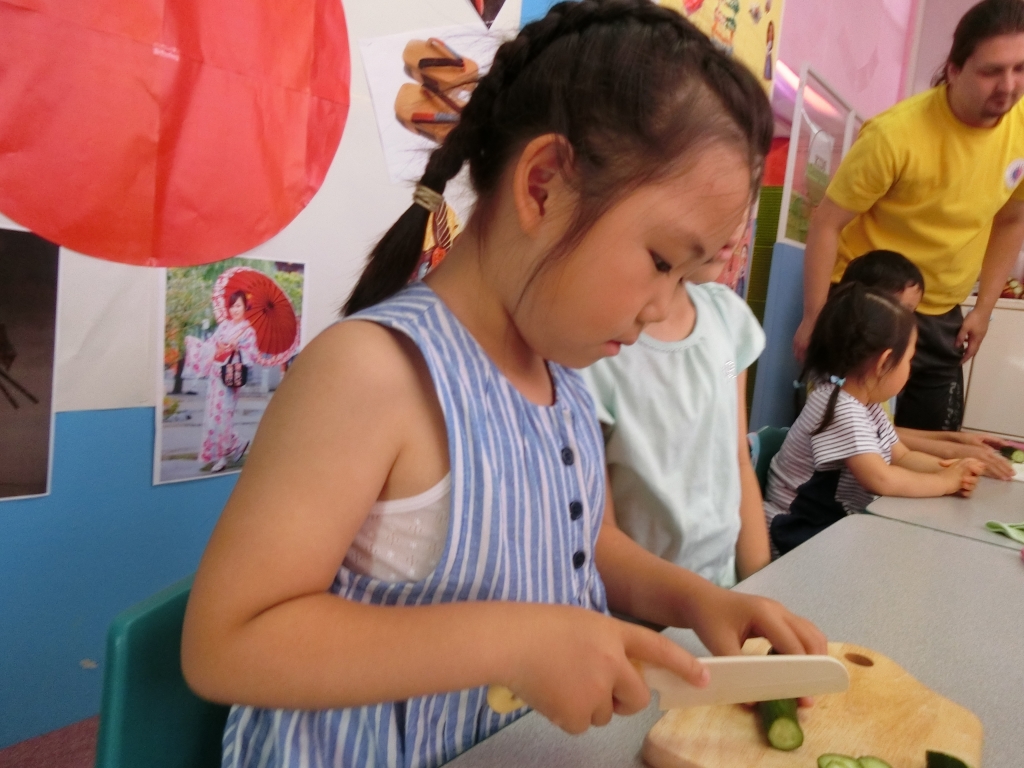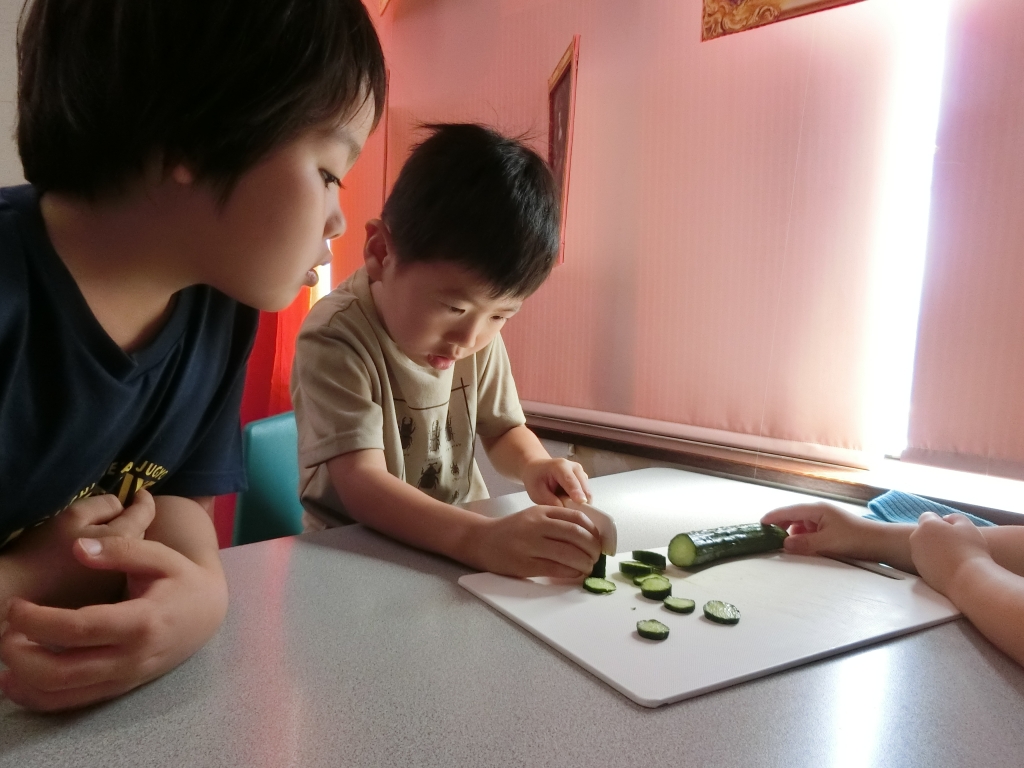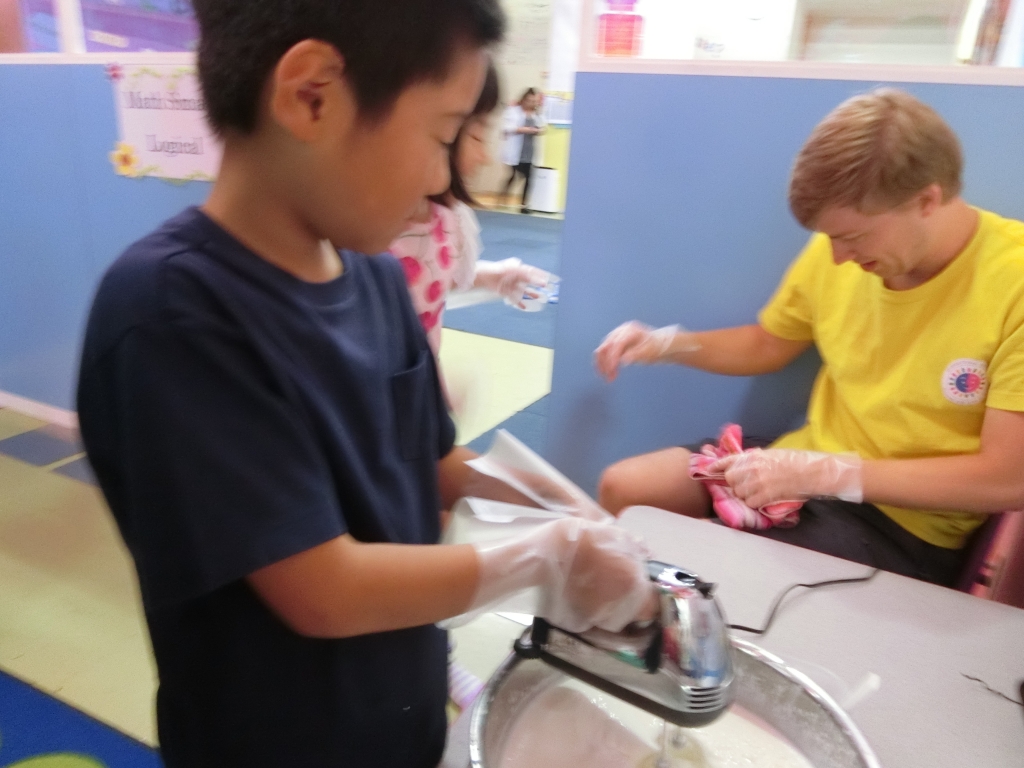 ☆I can do it properly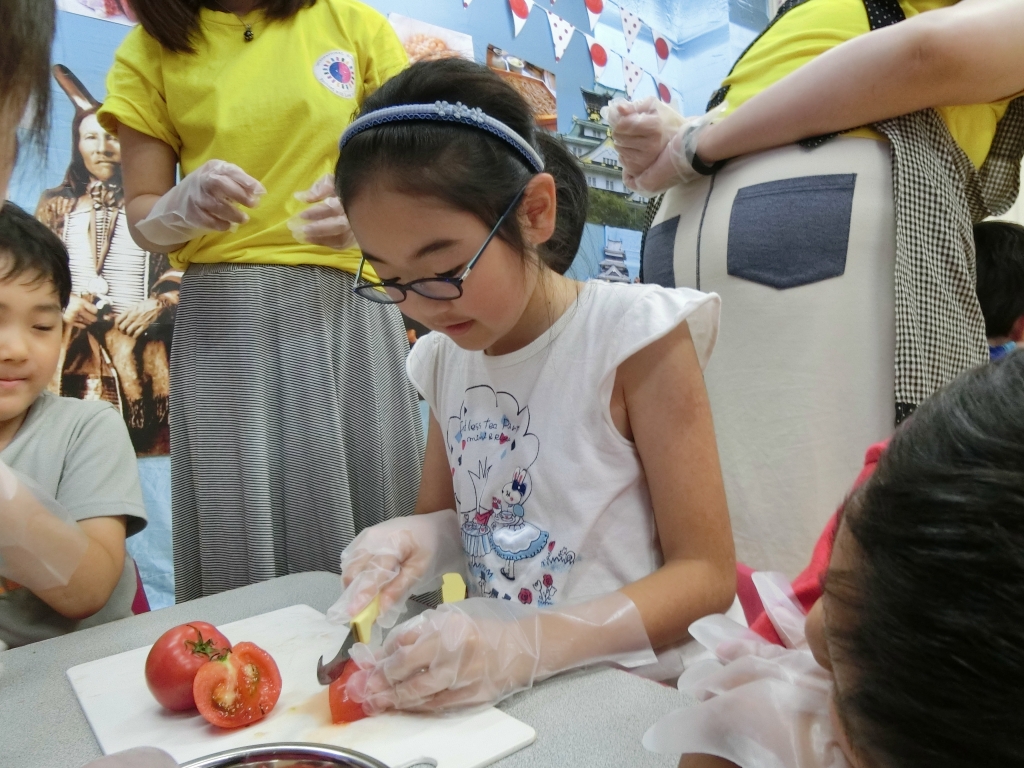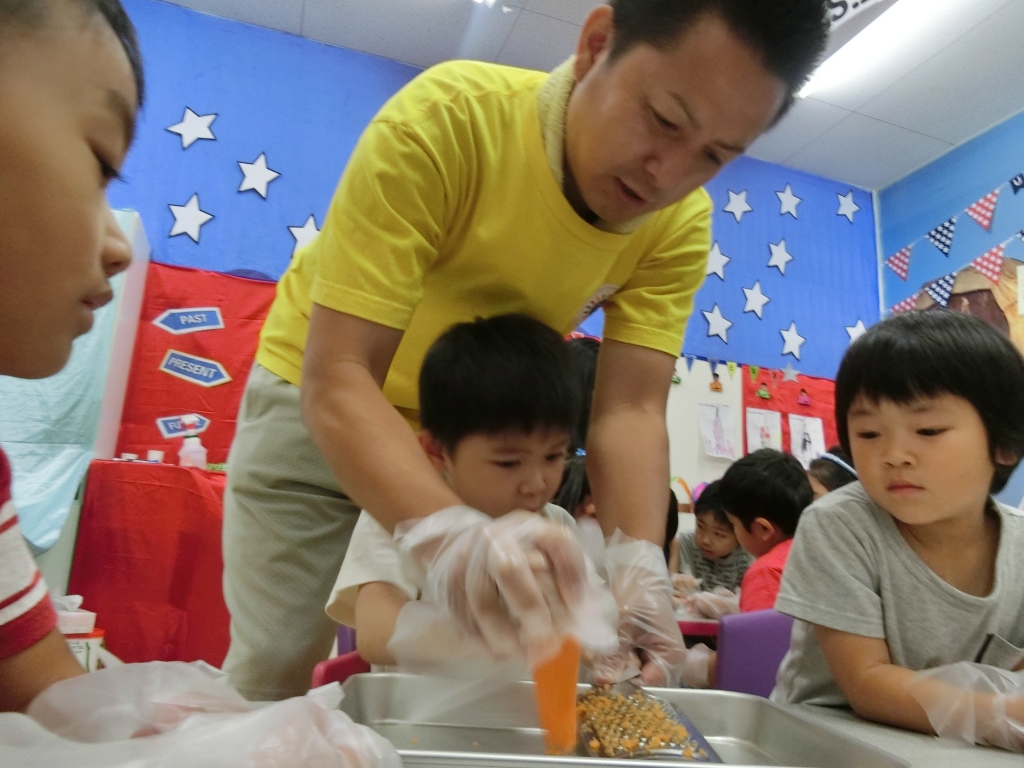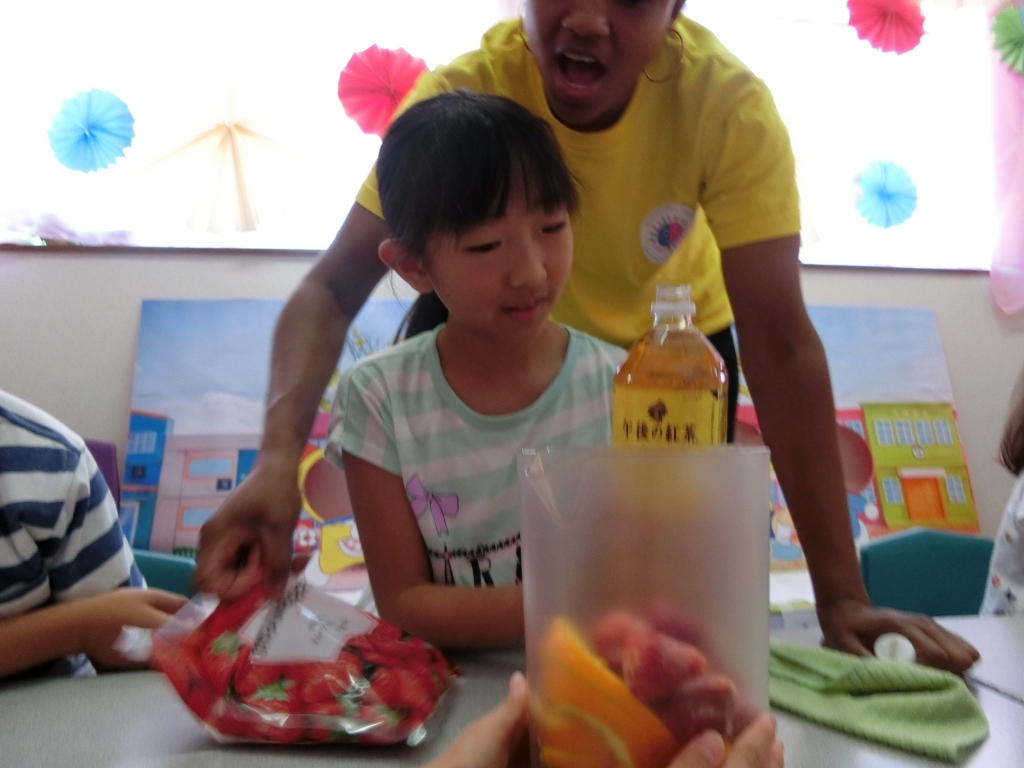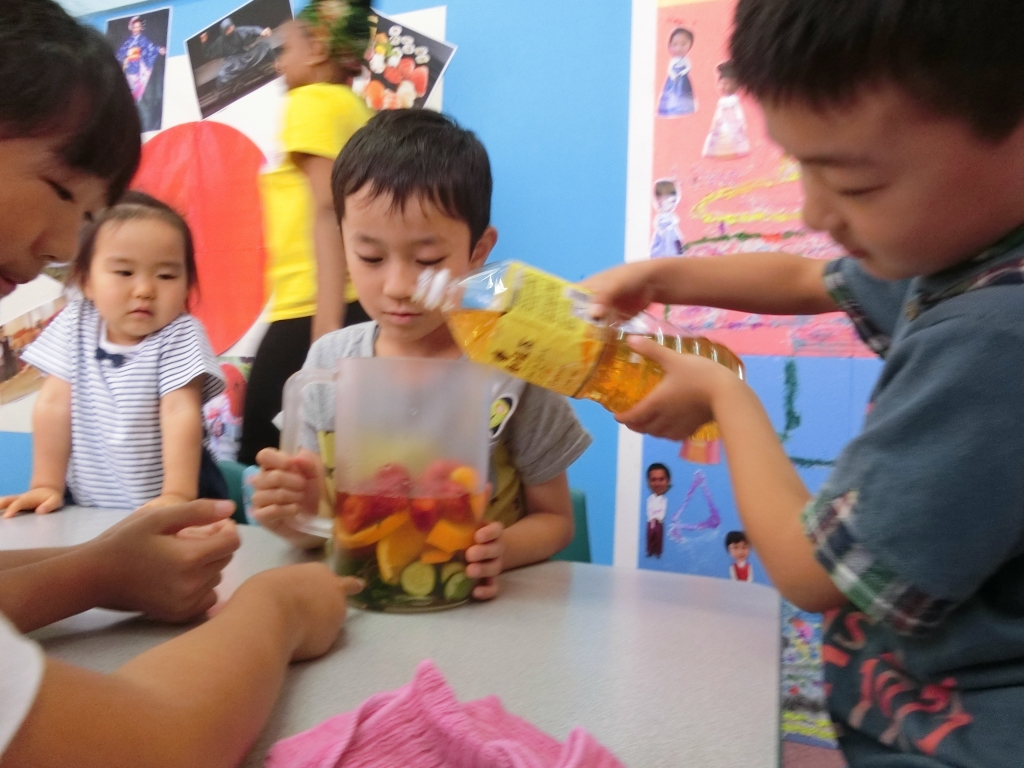 ☆Can you carry this?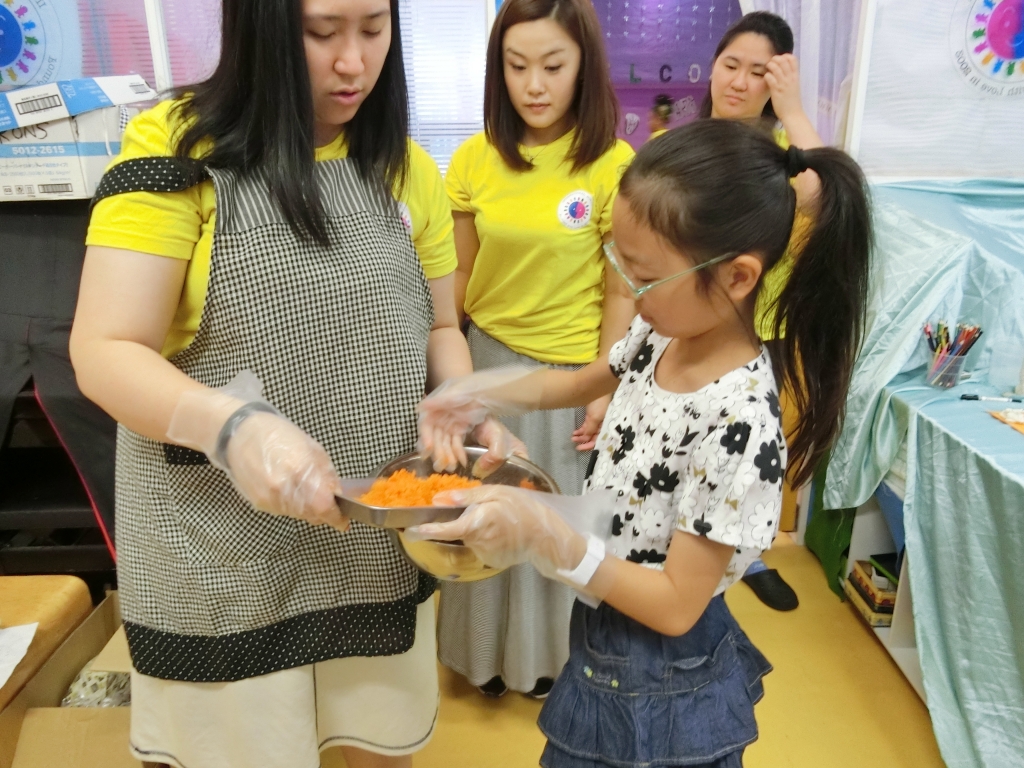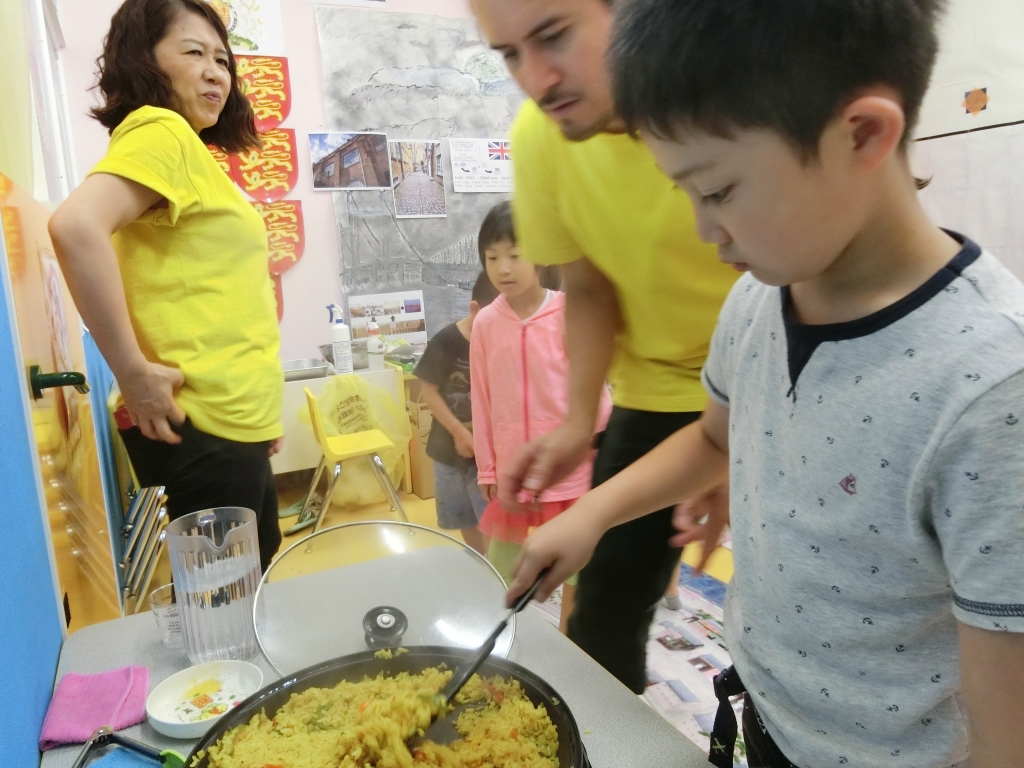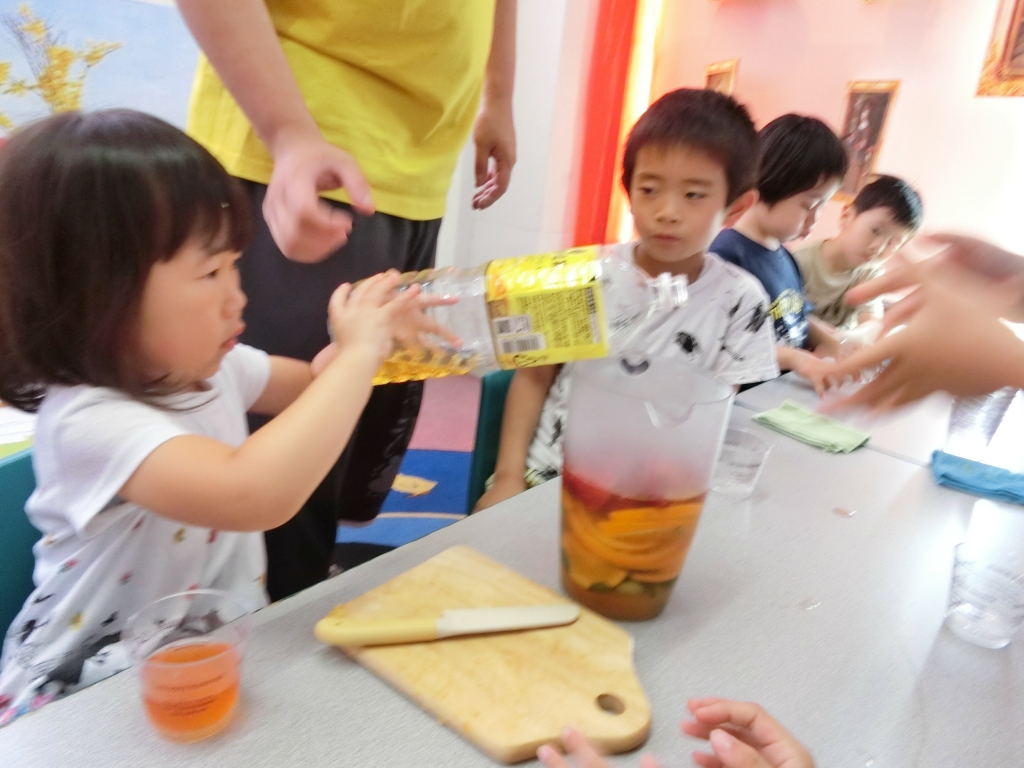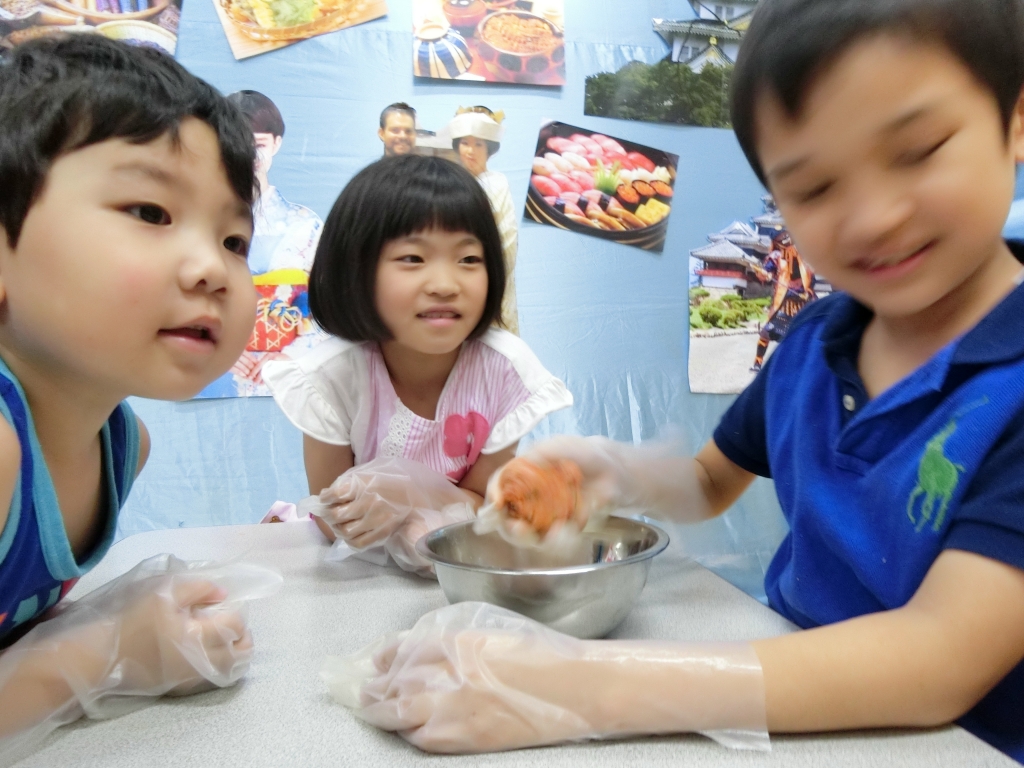 ☆Mix the meat dough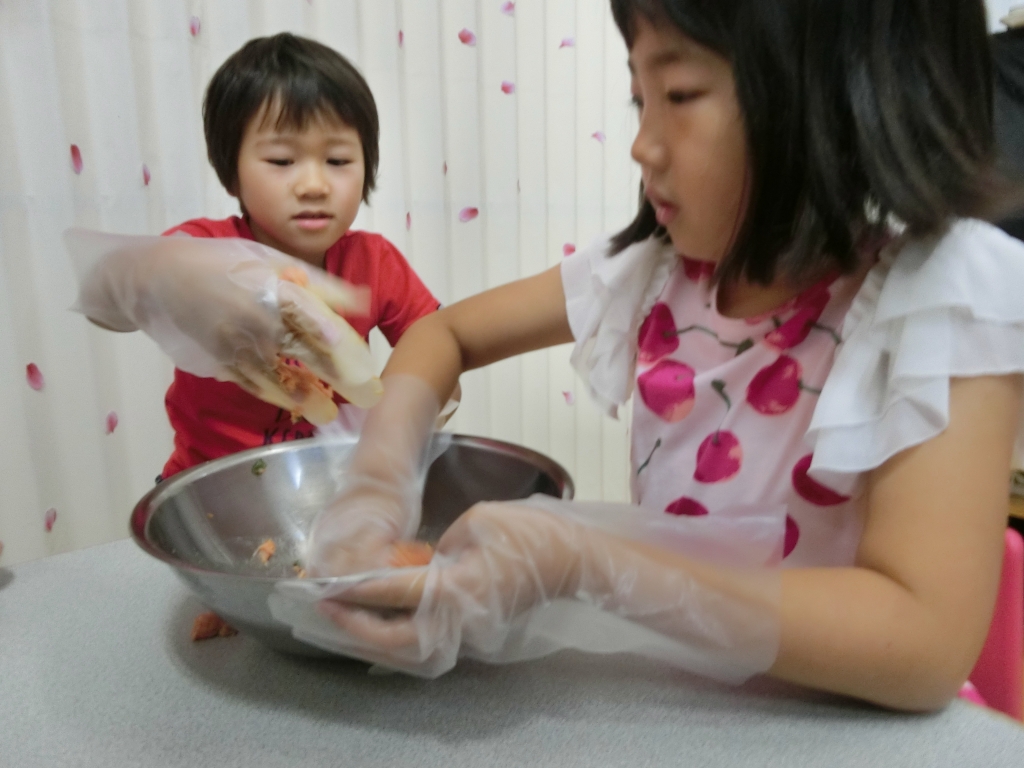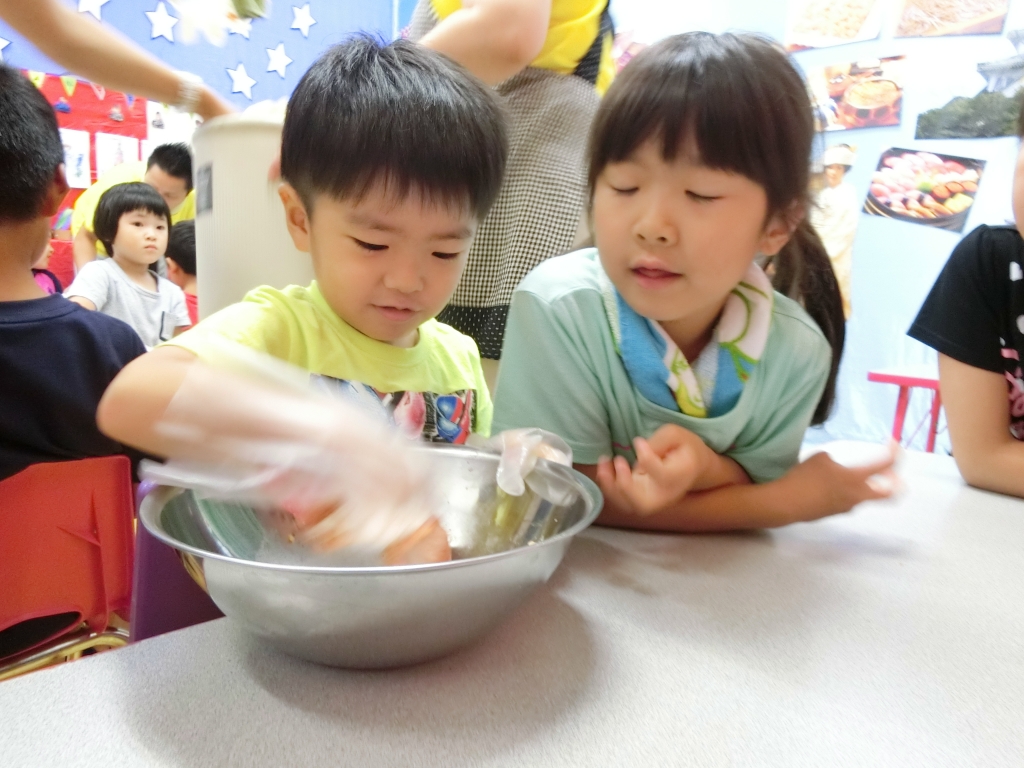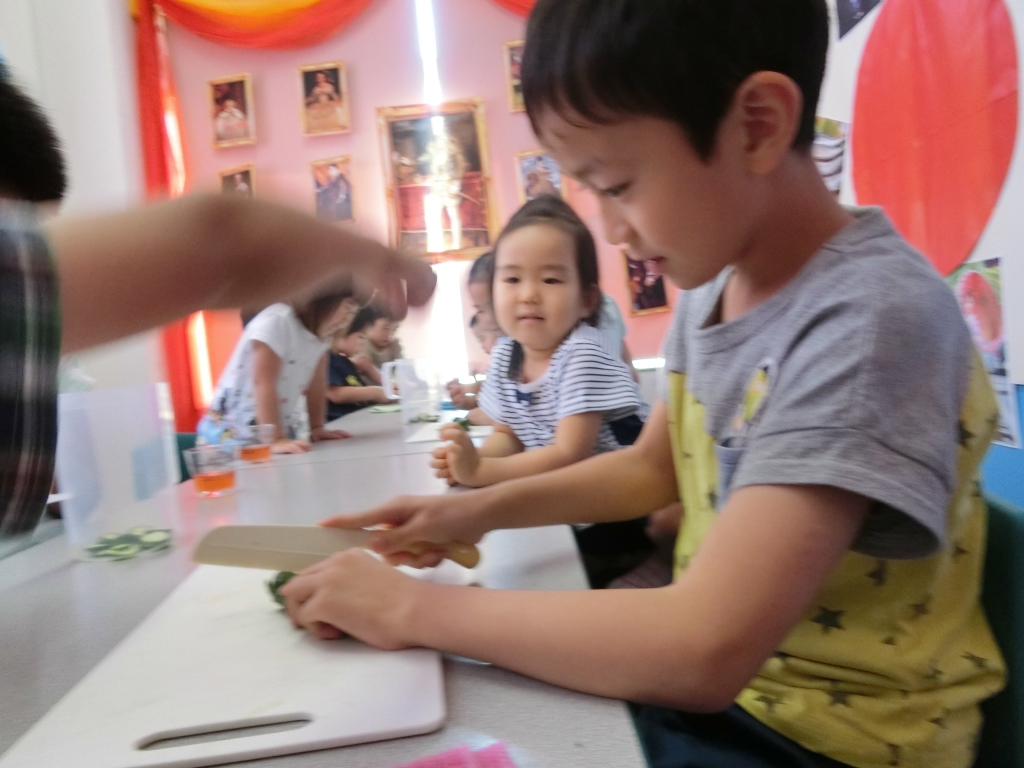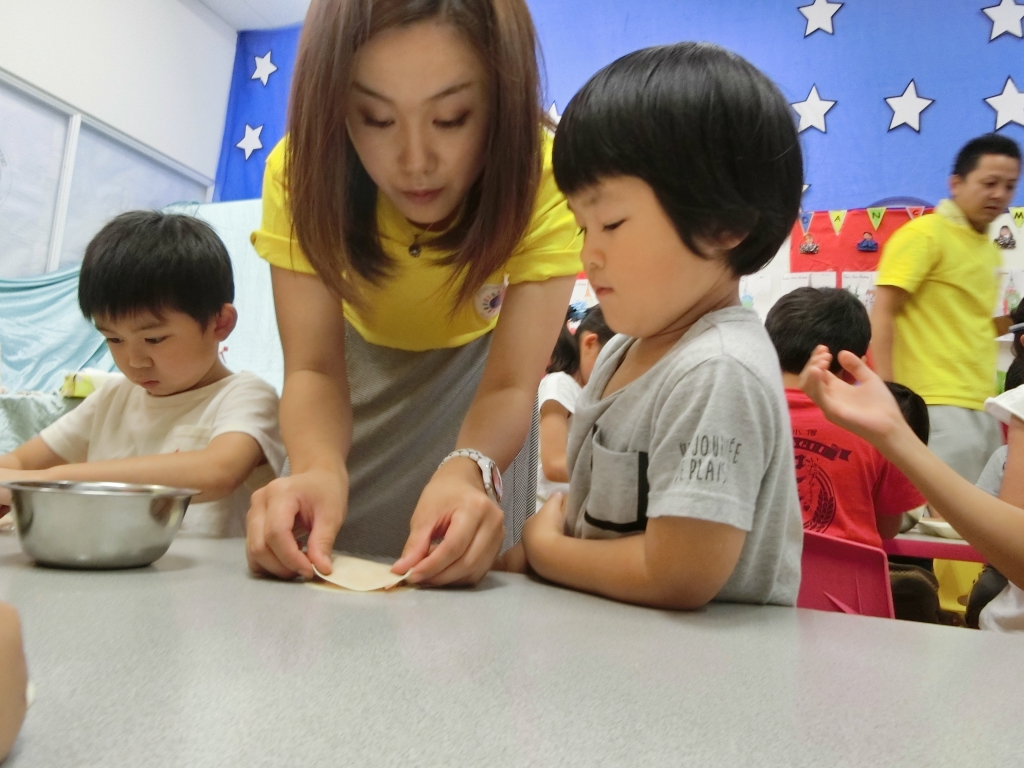 ☆We cook the meat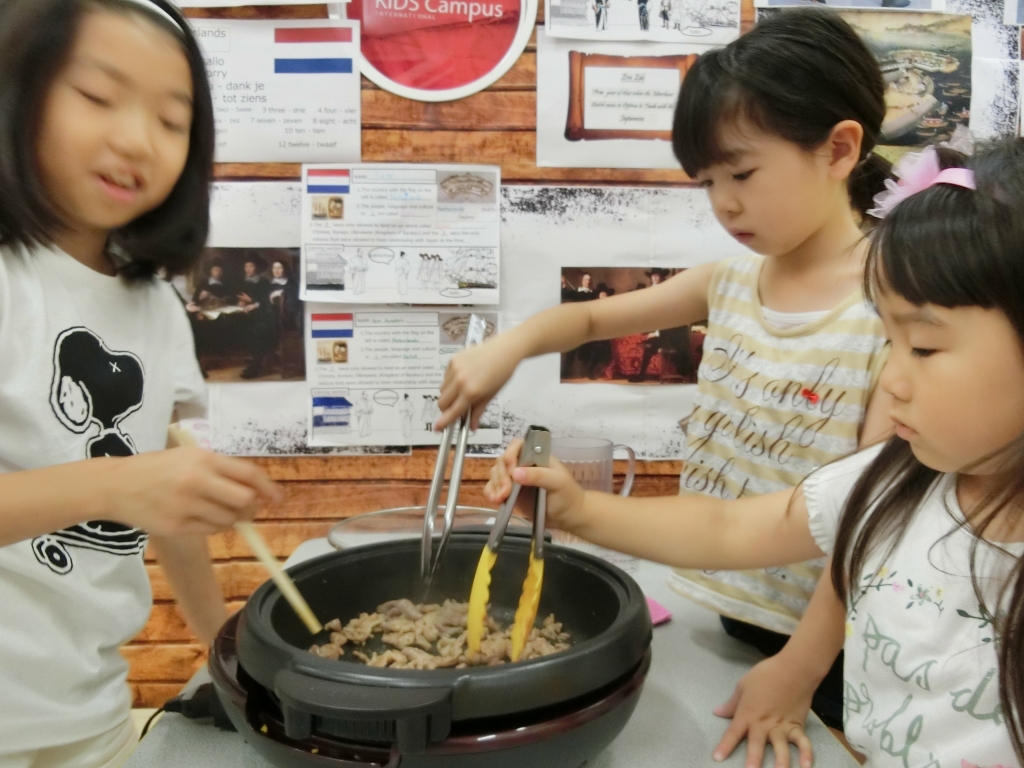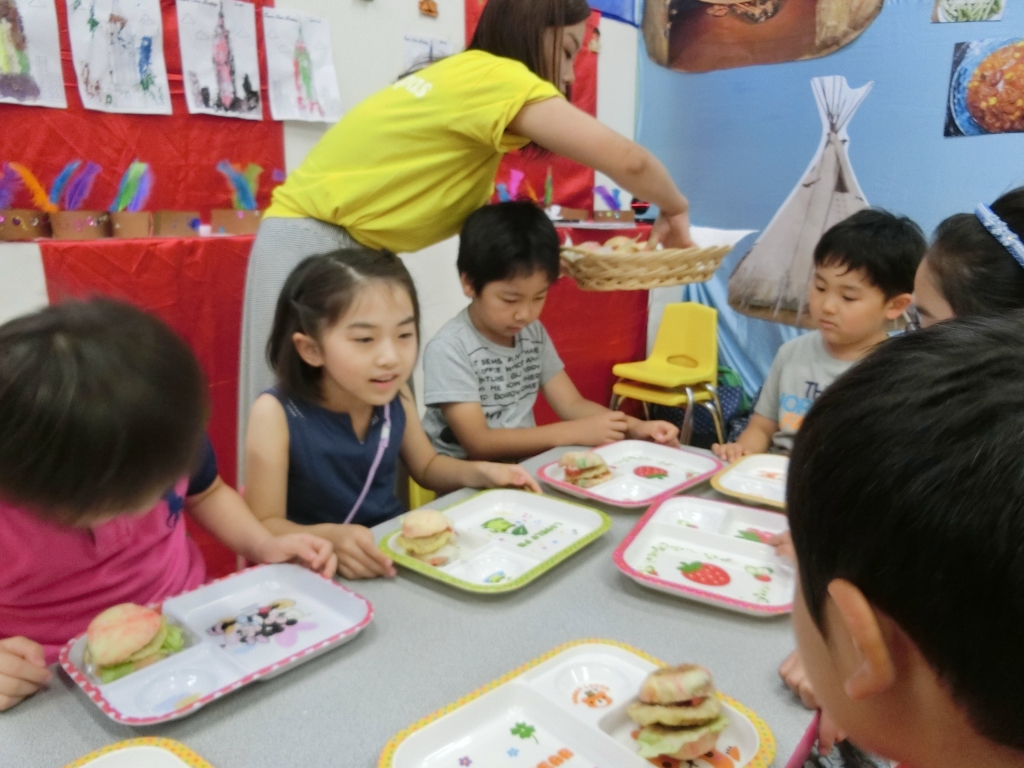 ☆Everything is yummy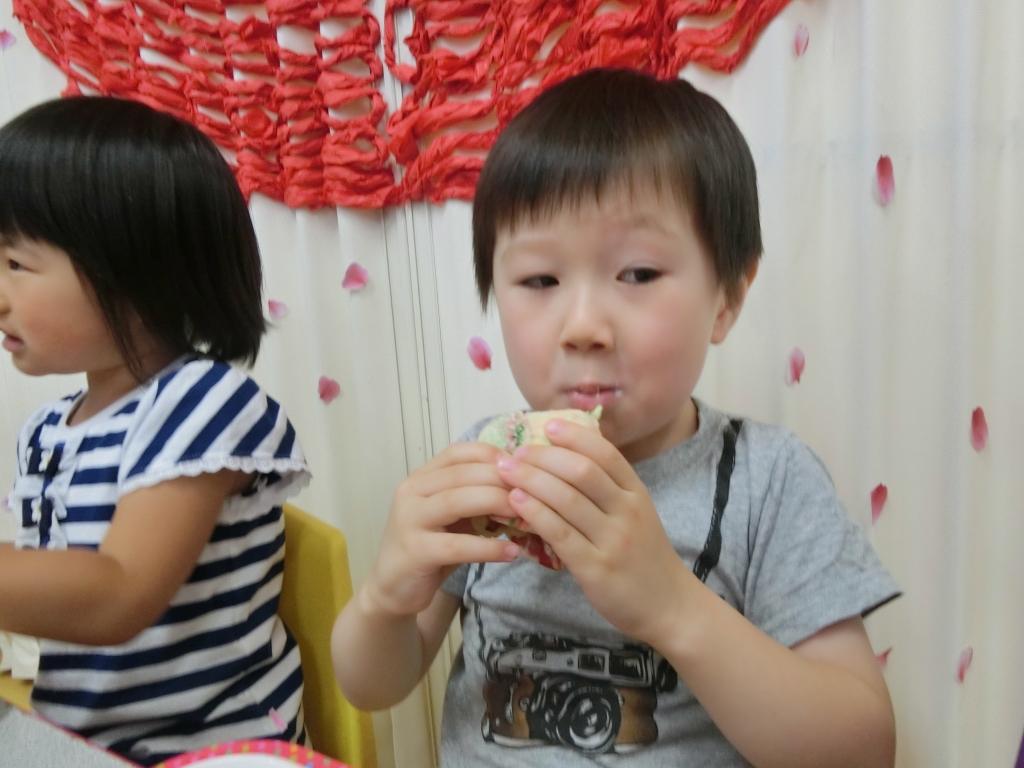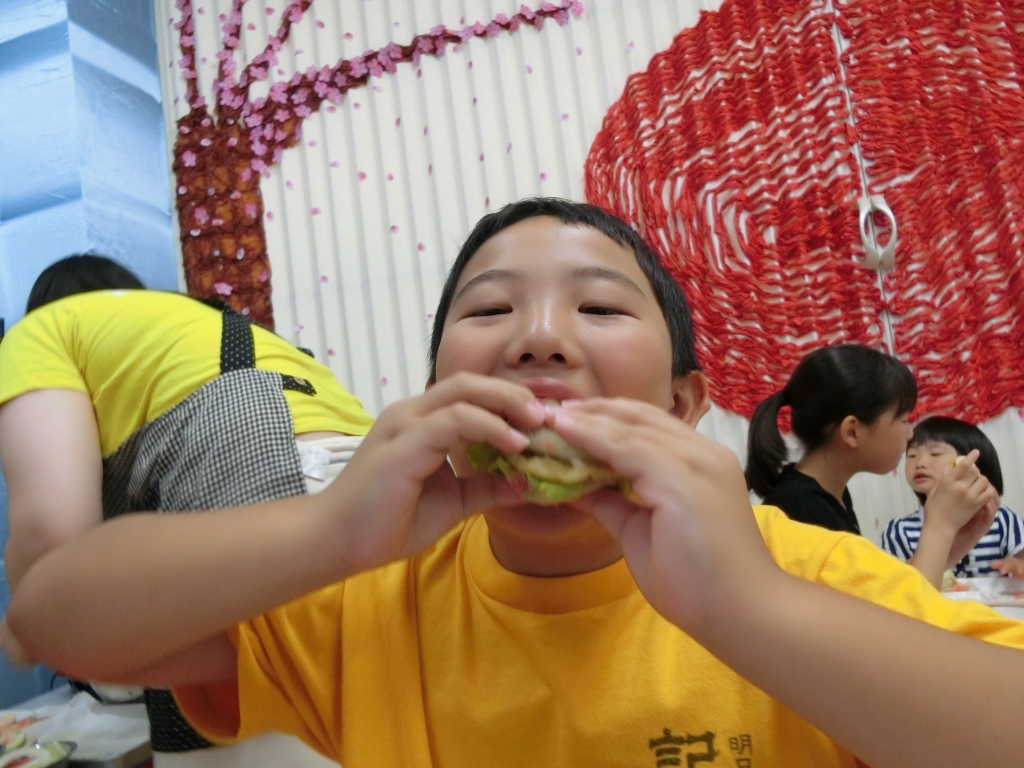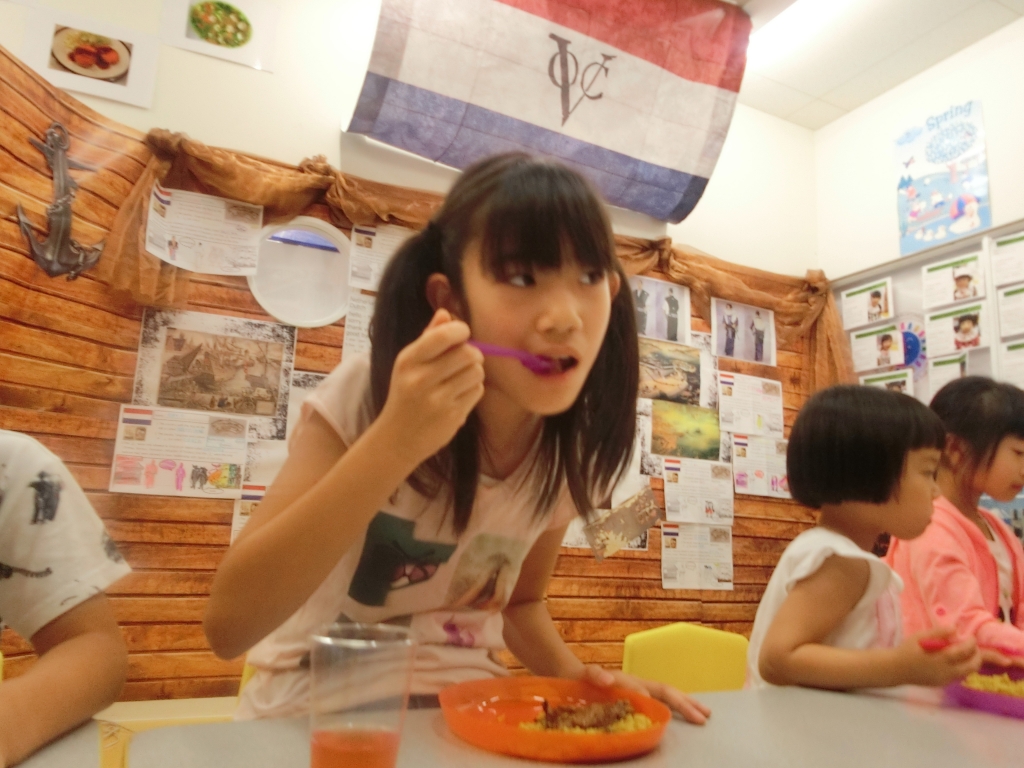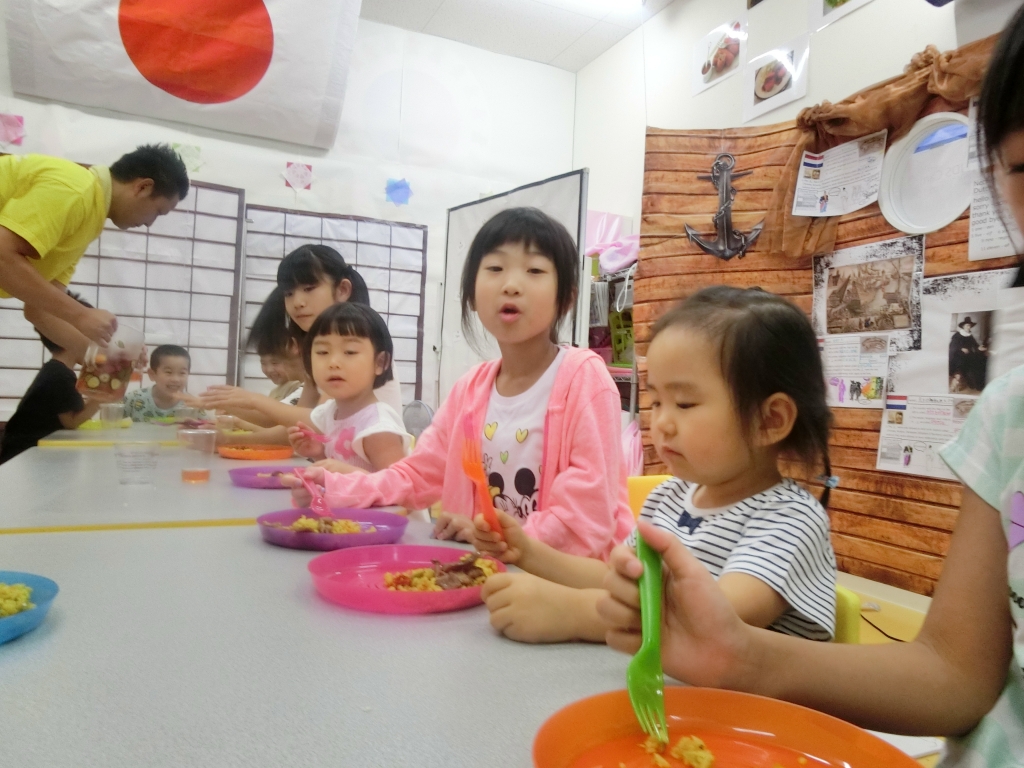 ☆I can bite it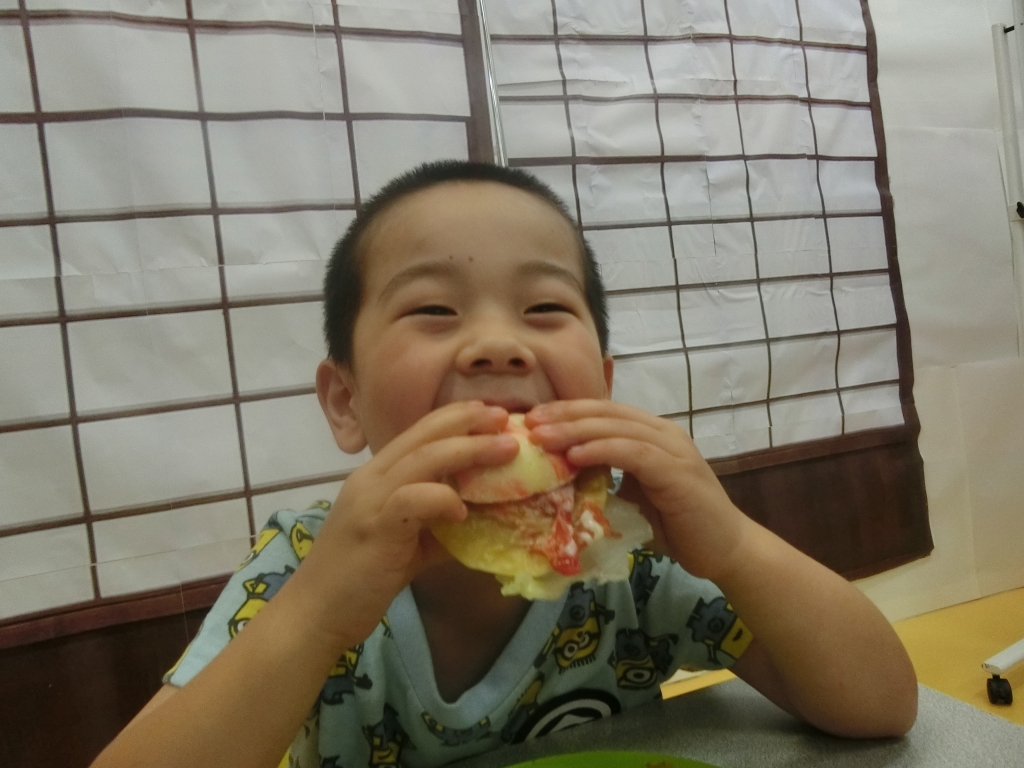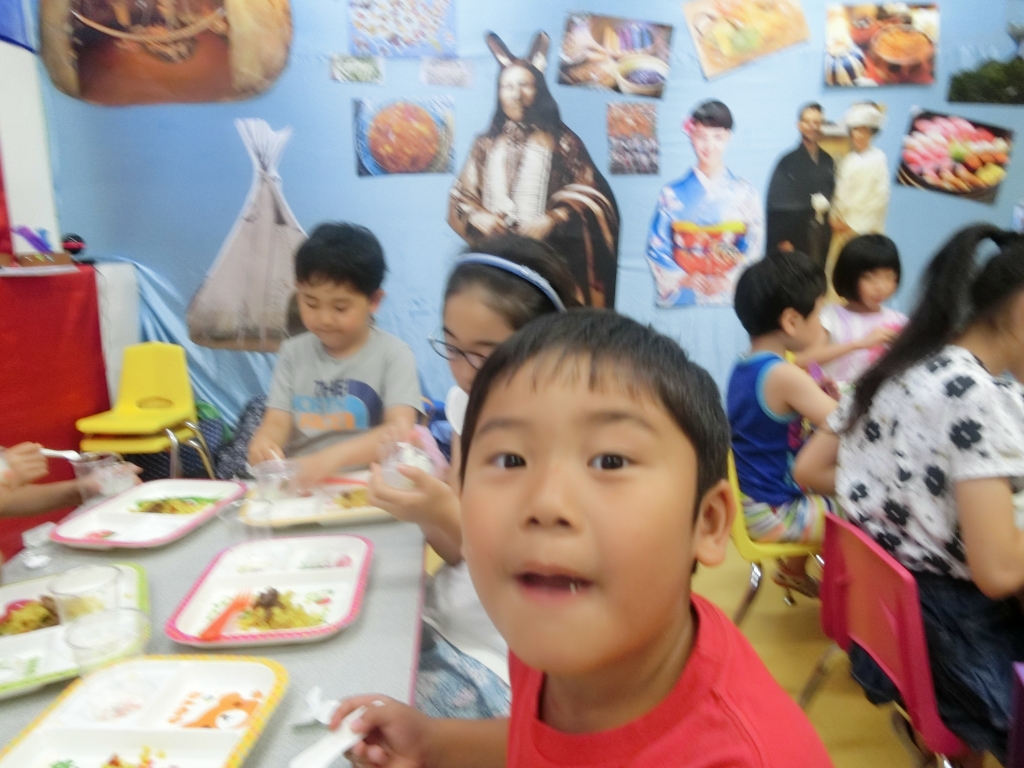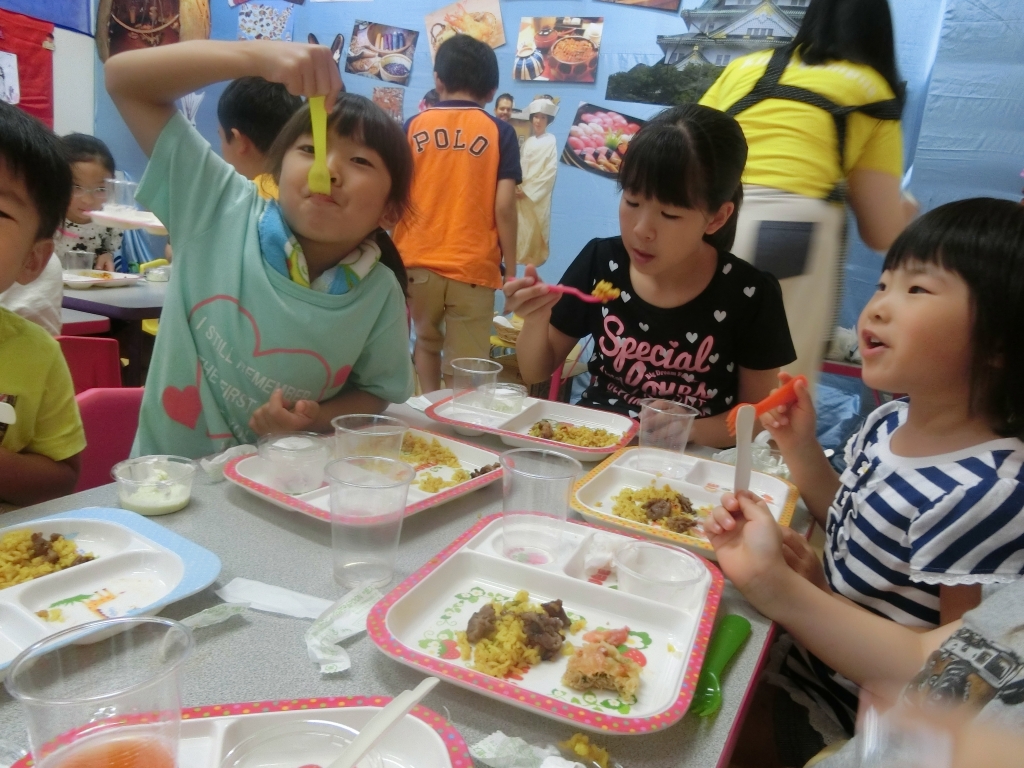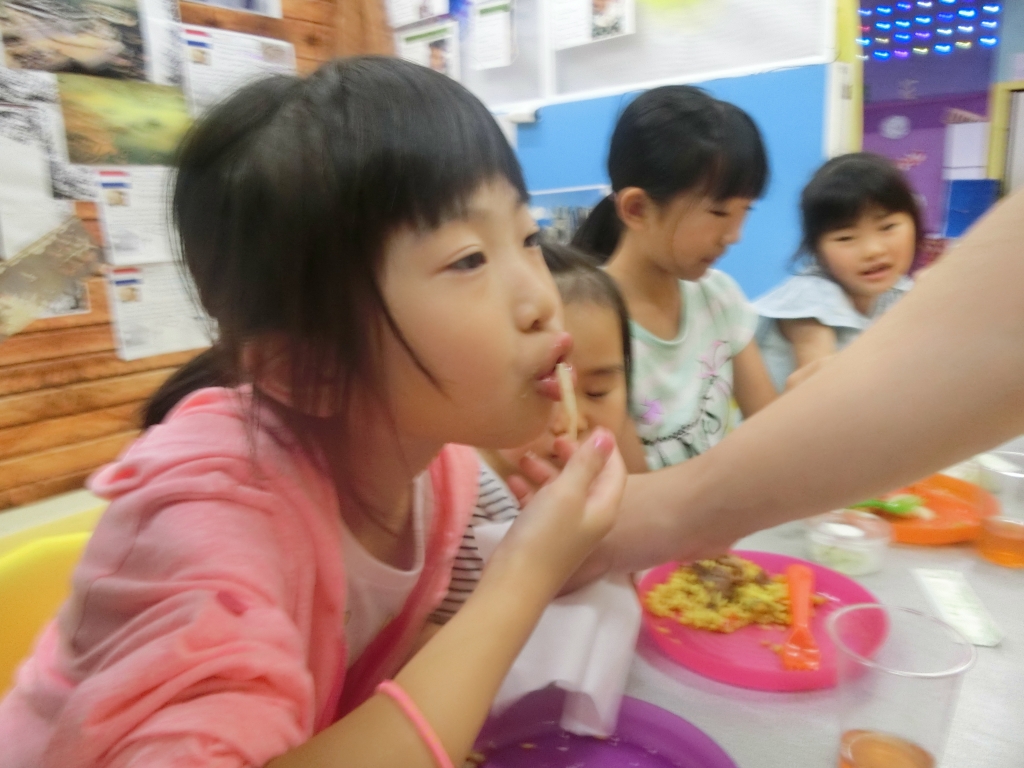 ☆I have a big bite too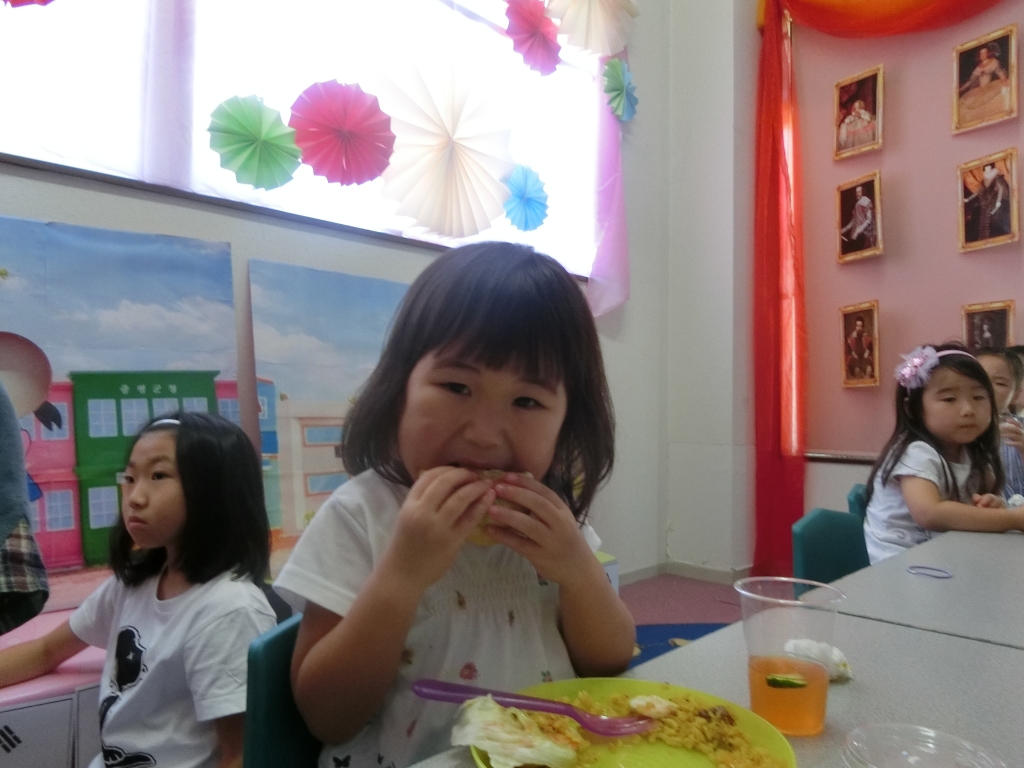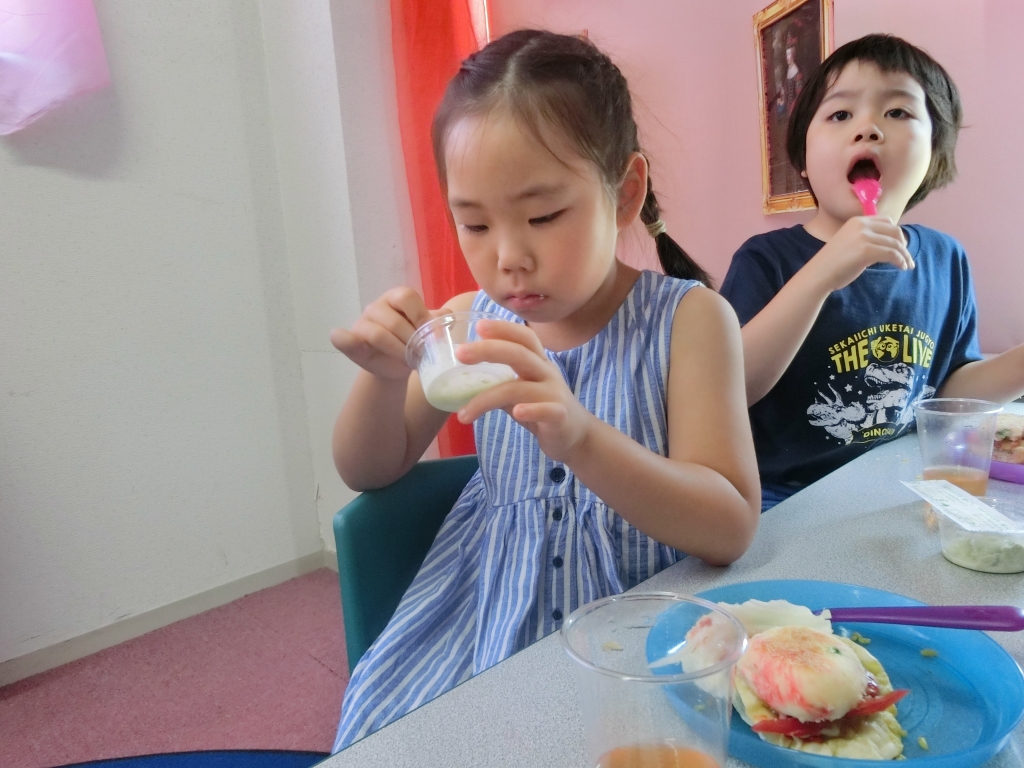 ☆Hello, parents!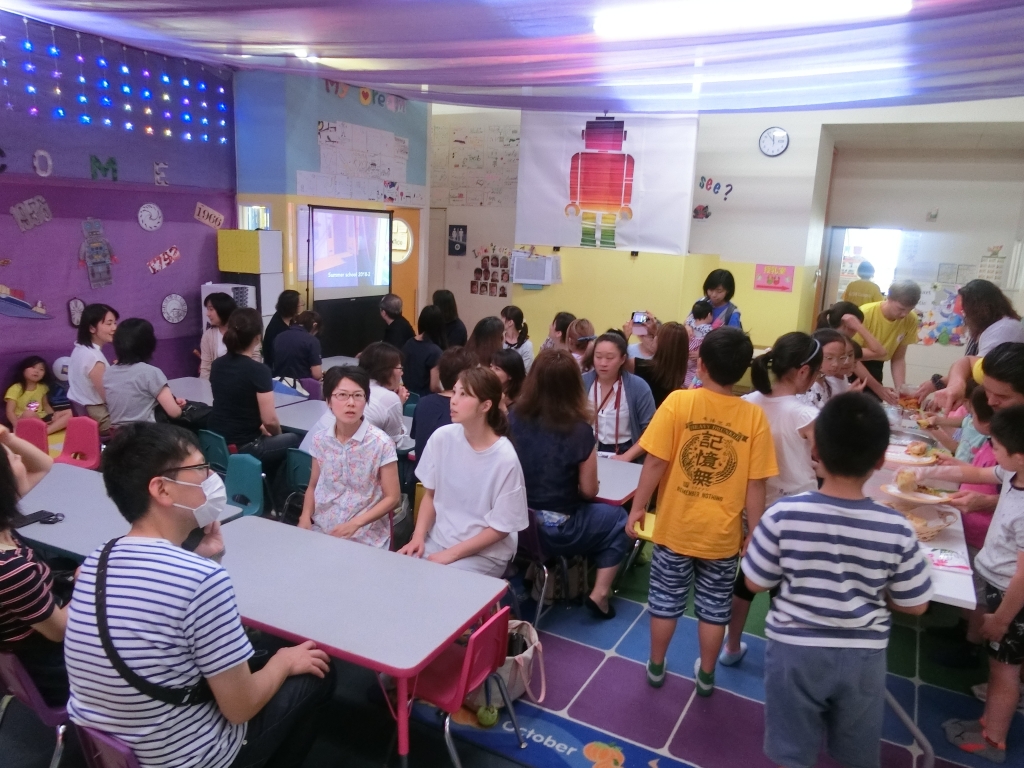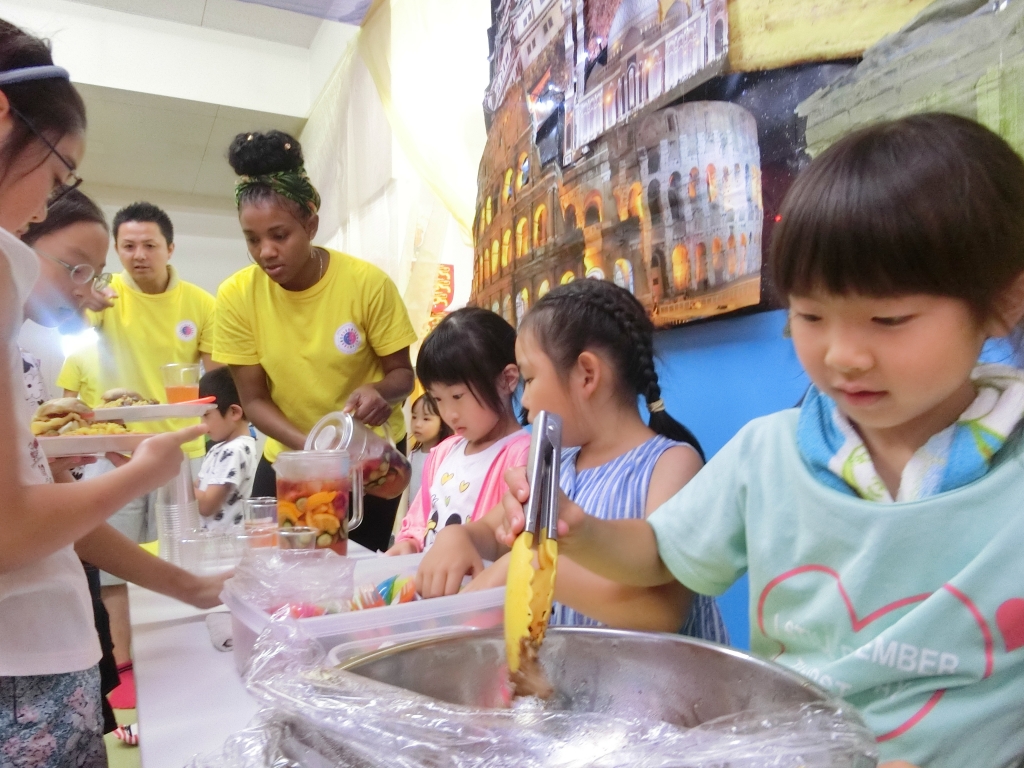 ☆We served the food for parents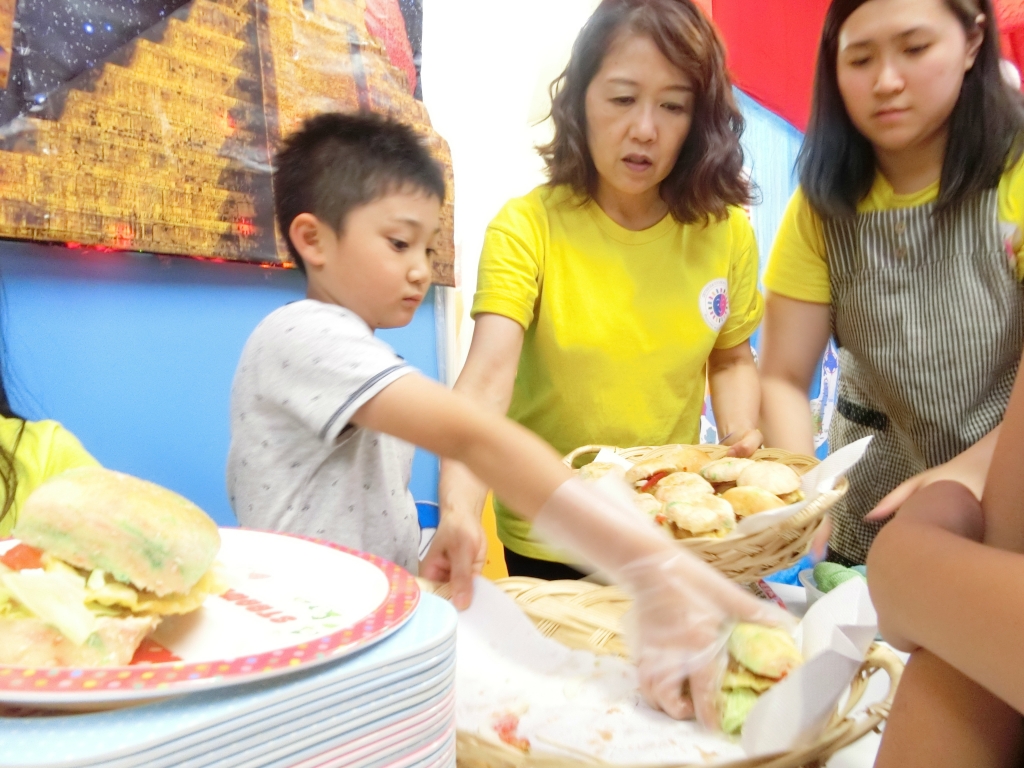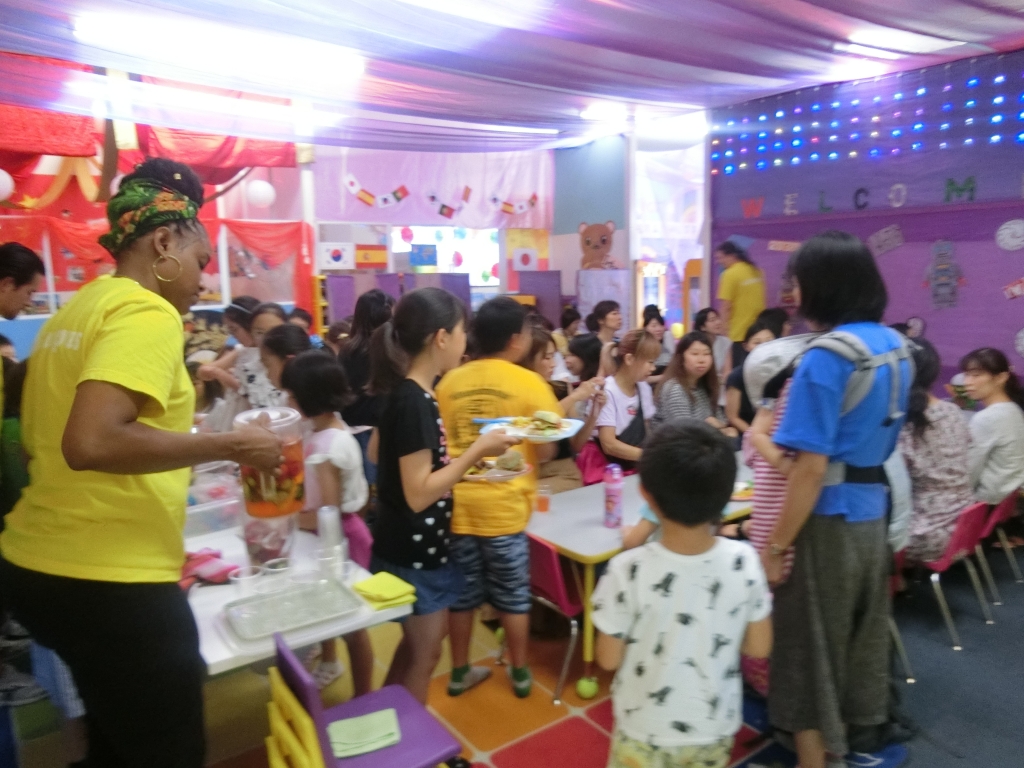 ☆I did my best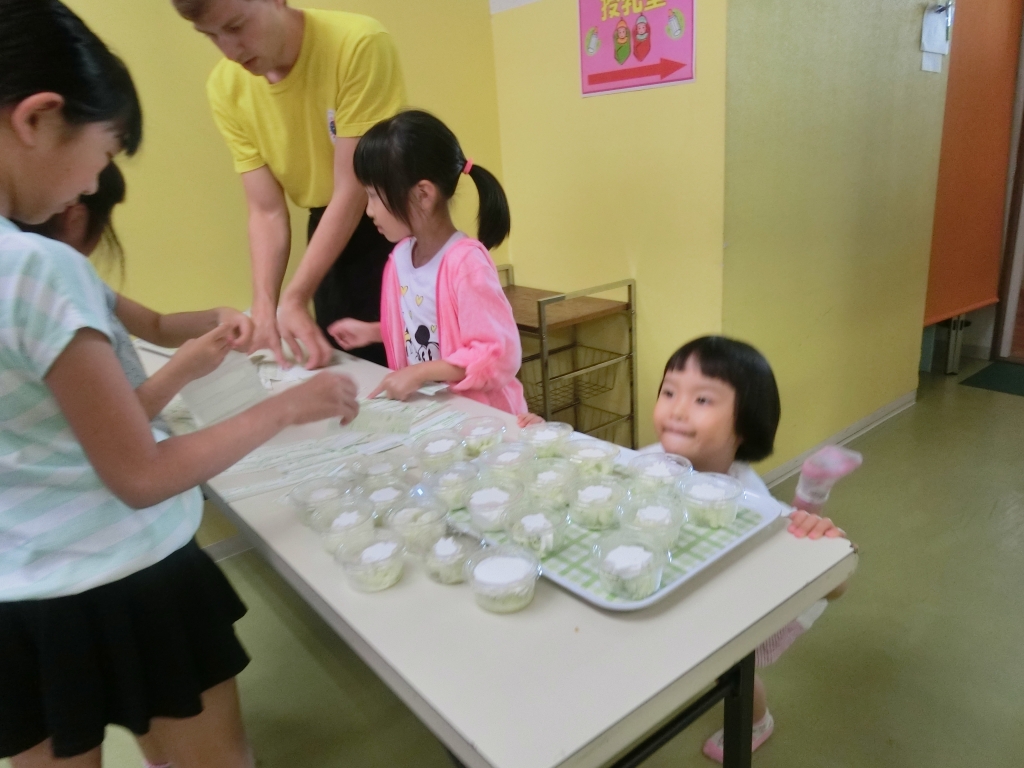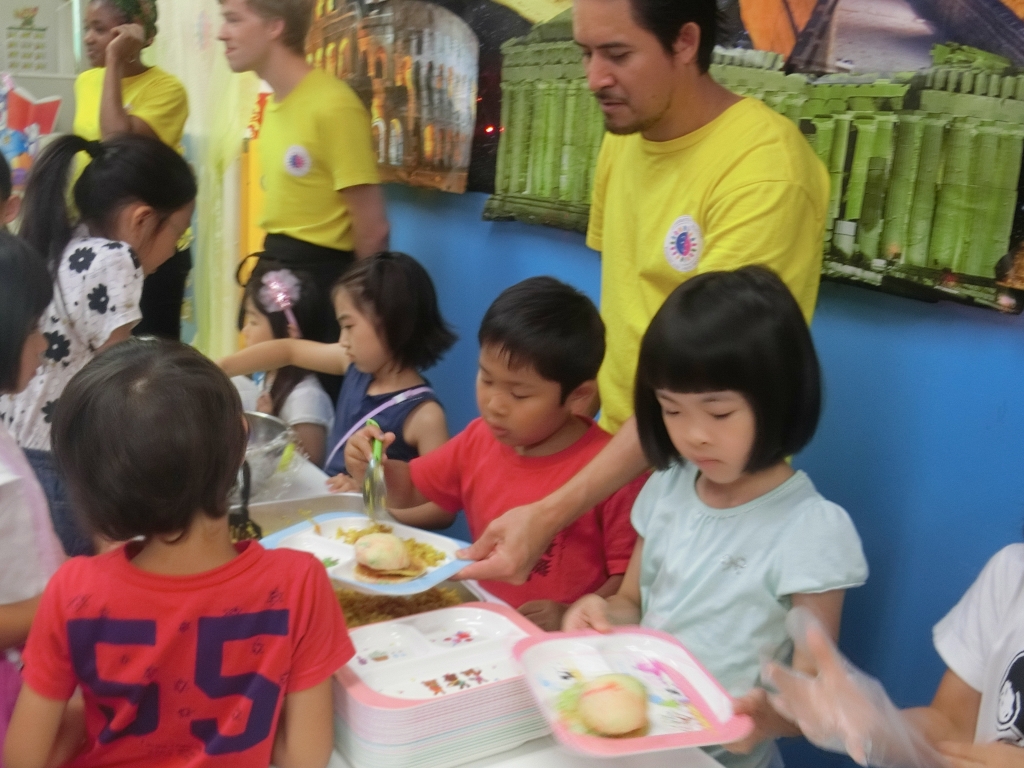 ☆

Mini Presentation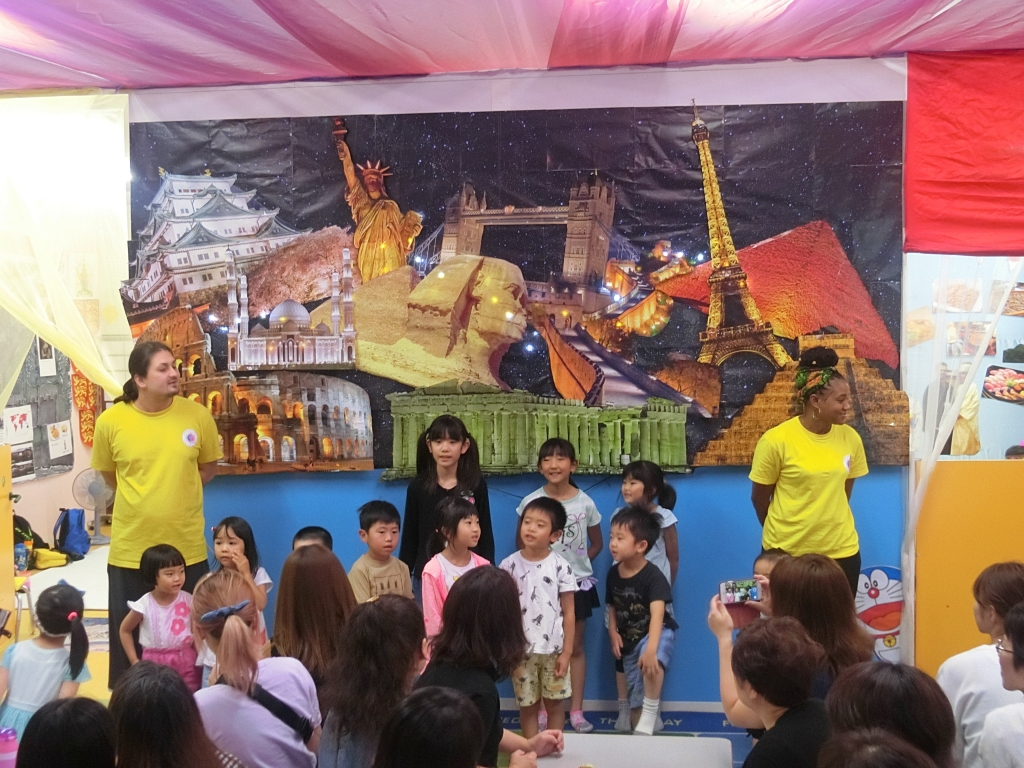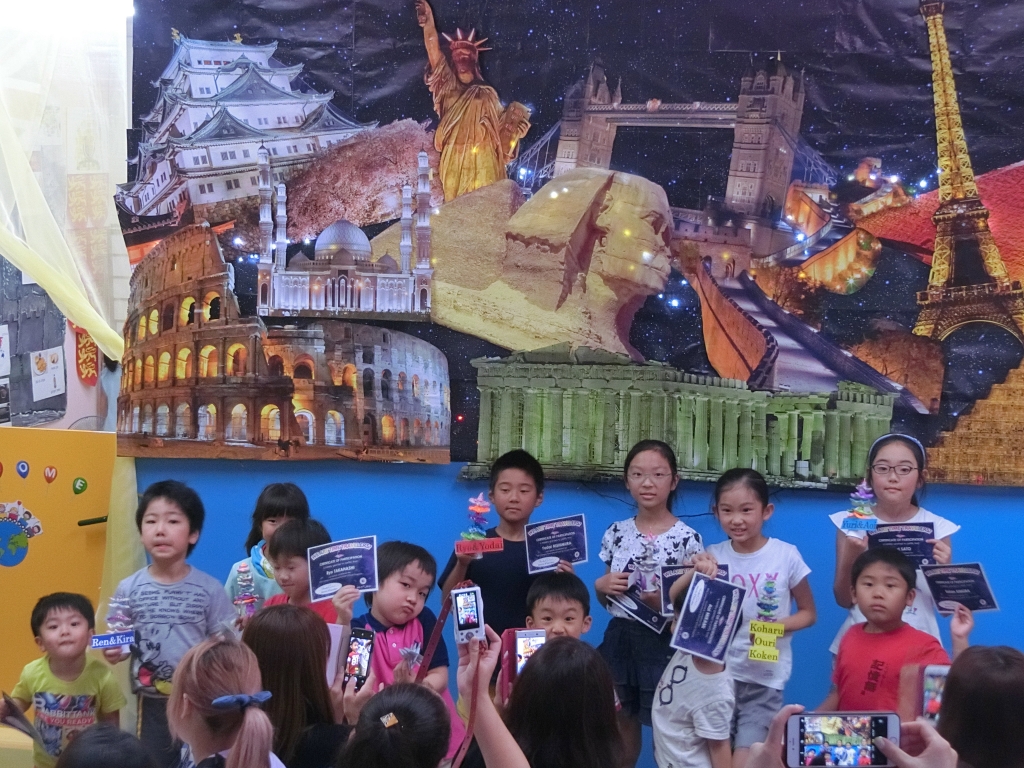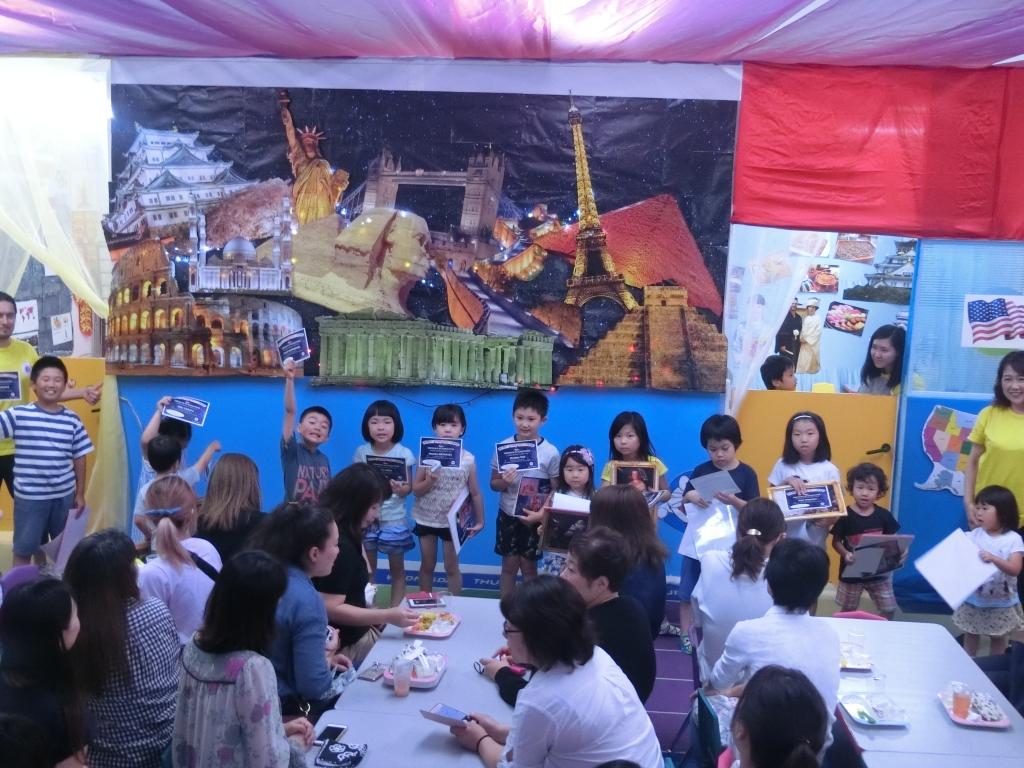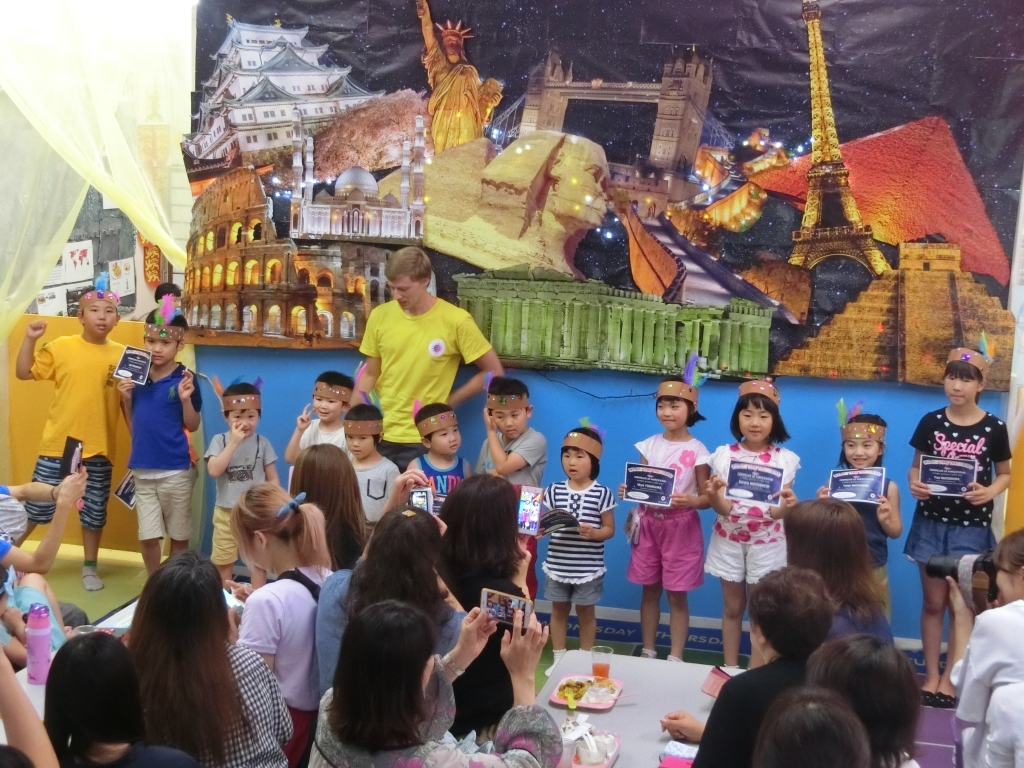 いかがでしたか?「タイムマシン

」に乗って過去へいったり現在へもどったり、最終日には色んな国同士がコラボして、「未来フード


」を創作しました

保護者の皆様へ一生懸命配膳作業をしていた子ども達の姿かわいかったです

保護者の皆様、ご参加ありがとうございました

次回は「オータムキャンプ

」の様子をお伝えします

お楽しみに